First a little background, how did you end up as a graphical designer? You DJ'ed and played round with drums as a youth in the 80s, but music was never gonna be your main line of work?
As a child I did a lot of drawing, and in my teens I spent hours and hours cutting out photos (no, not that kind) of magazines, doing collage and stuff for tape cassettes etc.
Later on I applied it into my work when going from a sales position to a marketing position, and it has constantly grown – now being almost 90% Adobe Creative Suite work - really been a learning-by-doing anarchistic process – I have probably broken every graphical rule in the book, but I know what I like to see, so the end justifies the means, I guess.
DJ'ing…..yeah, me and a friend of mine started a discotheque – it was called 'Limelight' and we were happy amateurs, but figured we bought the vinyls anyway, so why not try getting some of the money back – didn't quite worked like that, as we had to buy or borrow loads of crappy music to meet the demands of a musically disabled audience.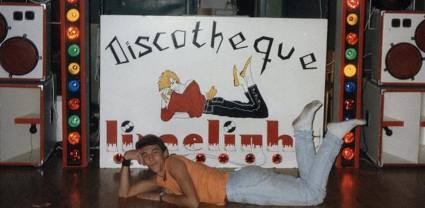 Regarding my own ability to play music – it was really constrained to just bang away on drums, which I did for many years as a teenager, and now again on a electronic drum kit my wife bought for me – letting off steam. I really envy those who can play on keyboards, but I'm simply too stupid to understand the structure and chords etc. I can play the 'Emperial March' theme from Star Wars and the bassline to 'Things That Dreams Are Made Of' one-finger system!
You were a fan of the band long before you started working with them, so when did your interest in The Human League begin?
I know exactly when it started, as I was visiting a friend of mine after school – his mother was our English teacher and she frequently visited the UK, and therefore brought home albums for her son. This Friday afternoon my friend said "this one is really interesting…" and the intro to "The Things That Dreams Are Made Of" blasted from the speakers.
I remember specifically that I tried to compare it with something I've heard before, but couldn't. We both smiled and heard the album twice, and I begged for a cassette copy of it – so my League fandom started with a illegal copy of their best selling album.
How did it come about that you ended up as the bands main graphical designer?
As it was a relief to find an online forum for other League fans, we still suffer from a long period of time between releases, so I tried to spice up the forum with various graphically League related stuff – being wallpapers, icons, screensaver, etc. One of these wallpapers (the picture shown below) came to the attention of the bands manager Simon Watson, who sent me an email, urging me to call him.
I knew who he was, but I was scared shitless to call him – I actually called my wife first for advice – she was no help at all, as she just said "call him". He turned out to be extremely nice, and wanted a specific wallpaper as the centrefold in their tour programme – we talked for an hour, and before the conversation was over, I was to make the whole programme.
The first design you worked on was the tour programme for their UK tour back in 2003. It must have been exciting doing your very first design job for a band you've been a fan of for so many years?
It was both very exciting but also nerve wrecking, as you don't want to screw it up! It was very important for me to add something fans can relate to – spicing their visually identity up, but as I'm not directly in contact with the band, I work in the dark, only going by how I think they like to be perceived….they probably don't give a damn, but I do!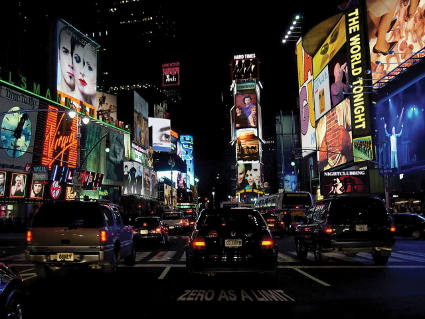 (You can view a higher resolution of the above picture here)
The same year you did the sleeve design for the Benelux single release of Love Me Madly? The creative process is described on your website, but how did you get involved since this wasn't directly handled by the band as the rights to the track was bought off Chrysalis by Nukove Records?
A mad Dutchman who goes by the name Michiel (Van Bokhorst), bought the rights to release it – he is also a huge fan and member of the fan forum, and knew what I had been doing, so he mailed me, and asked if I were interested – how can you decline that?
We spent many evenings on Messenger and per mail, discussing various scenarios. The key point was that we wanted it to look like a follow-up single to 'All I Ever Wanted' design-wise, but we couldn't use licensed band photos (or at least we didn't think so!), so it ended up being a good alternative, I think – bonus was that I also got to do a 12" single.
(Michiel did an interview with this website about the release, which can be read here.)
In 2004 you also did the sleeve design for the bands first official live out put as Snapper Music released the Live At The Dome DVD. It must have been rewarding to get your design on a "hard copy" of the bands end product?
Well, that is one of those weird coincidences happening in the world of the League. I knew it would be recorded and were also present at the gig, so I of course threw together a suggestion, which were forwarded to their manager. I didn't hear anything for months, so had given up, and threw the suggestions on the message board.
The company that recorded and released the DVD, had their own designer, and he had made 3-4 suggestions, which the band didn't like, and it was now VERY close to the release date. If I remember correctly it was within 24 hours I had to redo the art and forward it to their designer – and I sensed he wasn't very happy about the situation…ha! The same company have now re-released it again, with their crappy sleeve, which is quite funny.
You've ended up designing the tour programme as well as the merchandise for the last 6 major tours where such items were on sale. In general how does your collaboration with the band/management work? How much in put do they have in the designs?
Usually, I get a call from Simon Watson + a few mails. I then ask a million questions about the tour, the setup, new photos, and the always concerning part; text material. Other than that, I have pretty much free hands – I don't think anything has been turned down 100%. Tour posters and the initial concept is always the hardest.
When something is given (like a Dare tour, or the Synth City tour), it's pretty easy putting together imagery in your head. Other than that, PDF's and JPG's are flying back and forth, and I also get to come with input and suggestions to tour material, and often they go with it – Simon knows what might or might not sell. He also have a good eye for what looks good, and what works. The Steel City Tour is a good example – my doing, but his vision. Still very disappointed the 'Night People Condoms' didn't make it! ;-)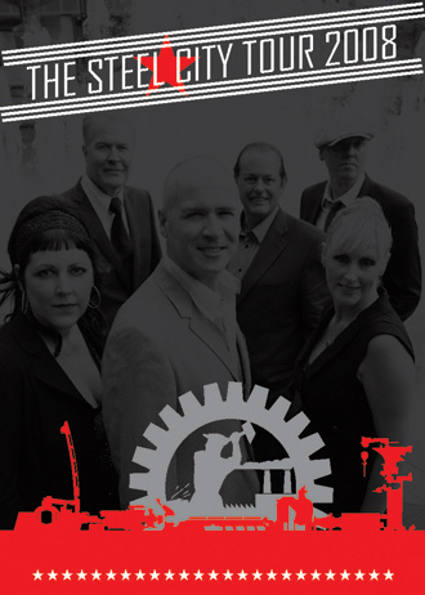 Out of all your designs through the years, what is your favourite tour programme?
I think I prefer the Synth City designs, as it was so clean-cut and visually strong.
Favourite merchandise item?
Favourite merchandise has to be the some of the Dare stuff – the fleece is probably the most used.
Most odd merchandise item?
Most odd, has to be the hot pants! The Dare tour designs was for me the biggest task, as you don't mess with perfection. It was great fun doing – especially trying to put a photos/images to each track, and also going back to some of the old Adrian Wright slides, which were re-used during some of the live videos Rob Sinclair did.
You didn't do the designs for Credo, the bands first album in 10 years that was released in march last year, but I guess it was rather difficult to compete with the design they went for as it was done by Philip Oakey himself!?
Yeah, that was a tough one. I did quite a few suggestions (some of them are on my site), but as you say – hard to compete with the man himself. It's not something I'm sad about, but it would have been the ultimate job. Still, I quite like it now – clever doing huge lettering, as it shows well on download sites like iTunes.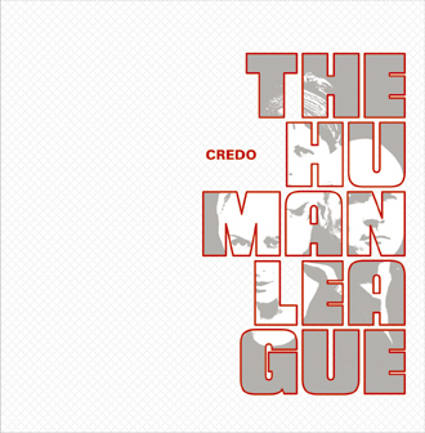 Out of all the bands various releases, can you name your favourite cover design?
Could be the Dare sleeve, but it has to be Octopus sleeve – it's so sleek and cool looking. The single designs could have been better in my opinion.
Favourite Human League album, single and song?
Dare is probably still my favourite, but I still listen to Secrets a lot – it's a masterful and rich production. Of the same album 'Reflections' is my favourite track – simply can't understand they don't do it live, but I'm told it's too complex, and not an actual crowd pleaser.
Favourite Human League remix?
Tough question – of earlier releases I really like the extended remix of 'The Sign' and the Sonic Radiation remix of 'These Are The Days'. Of the new remixes I love the Emperor Machine remix of 'Night People' and the Fusty Delight remix of 'Sky'.
You been to quite a lot of their shows through the years, so which tour is your favourite?
I usually like the latest I've been to – it's probably down to the fact I have a lousy memory, but they do get better and better at each gig. I do think the Dare tour was fab, as it was such a needed concept tour. Now they need to do one based on the two first albums!
The bands signing in late 2009 to Mark Jones cool Wall Of Sound label looks like the perfect match?
Yup, and we should all be thankful, they still release material. I do hope they have more up their sleeve….a remix album, a live album, an album of spanking new songs!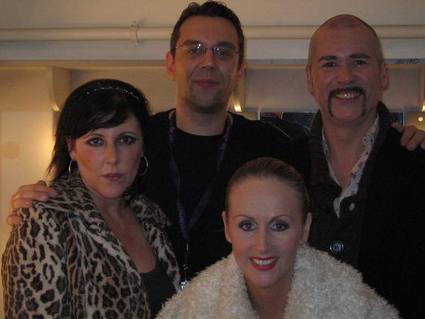 When signing the band to his Wall Of Sound label Mark Jones was famously quoted for saying "They say don't work with your heroes, but fuck that for starters"! I'm guessing you can echo that rather delicate statement?
I don't see myself as working with my heroes – it's more of a long distance input. I'm really split on this, as I both want to do all the meet'n'greet, but also want to keep the distance, as I know there are "on" – even when meeting their fans. It's a balance, but I'm very proud of knowing them the bit I do.
They have a fantastic brand and visually everything you could possibly want to work with, and it's been a pleasure trying to support that……even if I wanted them to be portrayed even darker, cooler and distant…..visually of course – as in person there are quite the opposite.
You've actually visited the holy grail of synth which some would call The Human Leagues own studio in Sheffield. That must have been like a pilgrimage to you?

That was a fantastic trip - both seeing H17 and THL in their home city and getting a tour in the studio by Mr. Beevers.
The worst part was actually to discover the load of unreleased and ultra rare material being stocked there - it just bloody sits there collecting dust. If you're a synth geek, this is heaven - I've never seen so many instruments piled up at one place before - too bad I know zero about it, apart from them making nice noises.
To top it all off, I got a phone call from Philip, which was quiet surprising - he came to the studio and asked us to a near-by pub/cafe - bloody amazing....did I say top it all off? I of course meant when he gave me a CD with a few demo's which was to become tracks on Credo - the flight home was longer than it has ever been! ;-)
(See pictures from the studio visit here)

As mentioned earlier your lovely wife gave you're a cool electronic drum kit for your birthday last year, so should current Human League drummer Rob Barton be looking nervously over his shoulder as you close in for the kill?
If they want to fuck up every song they do, then I'm the man. Rob is such a pro, and have contributed in so many positive ways, so I hope he stays on for the rest of the League journey!
You've only ever designed exclusively for The Human League in the music business, but in 2009 you made a departure from that rule as you did the sleeve for irish electro pop band Empire State Humans Audio Gothic album?
Yeah, that was fun, Aidan from the band is such a nice guy – made the sleeve from scratch with ideas, photos, logos and setup – would love to do more of this, but life keeps taking up a lot of time!
Future plans for Stig Olsen and The Human League?
Well, the latest thing I've done is the XXXV 2012 tour designs, and the layout and graphics for their official website – other than that, if there is a plan, I don't know it – plans are boring!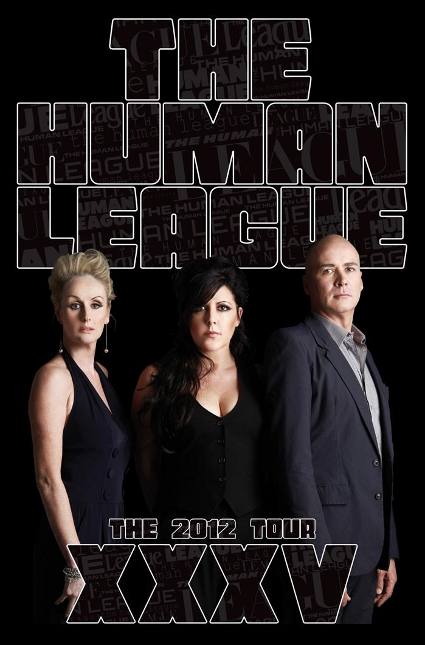 You can learn more about Stigs designs for the band by checking out his Human League website;