First a little background. How did you become involved in the music business in the first place?
I guess it started with the Human League, really. I already really liked synthesizer sounds in pop and rock, I had been playing the synthesizer solo of Heart's "Magic Man" to death, but when a friend turned me on "Dare!" I was lost. I bought a Casio VL-1 (the tiny calculator that made sounds, I couldn't afford anything more; but now I could play "Get Carter"!) and started fiddling.
It only had seven useable sounds and I recorded stuff tape to tape. I recorded a rhythm track, and then copied it to another tape while playing new stuff on top of that. I could get away with that about six times, after that it would be too hissy and off key.
From there I moved to a Casio SK-1 which was a tiny sampling keyboard, and then the Roland S-10 that could play four different samples at once. That last one helped me record stuff that sounded good enough so I dared to play it to others in the Student Union I was a member of.
One other member, Marc, came up to me later and said, "I've got a Korg M1, you've got a sampler, let's get together one weekend and see what happens!"
He also had a sequencer running on a tiny Mac Classic and a four-track taperecorder and after a weekend recording we emerged with two self-written songs and a cover version of Steve Winwood's "While You See A Chance". I thought it was for fun, but Marc said, "Now let's go visit some record companies!"
That scared the bejesus out of me, I never felt I was a musician, I was very insecure about anything I made, but he insisted. We visited BMG and Warner Chappell publishing (they had Steve Winwood), and they started fighting over us.
We ended up in the middle of a bidding war and two weeks later we had signed a publishing deal with Warner and they gave us substantial amount of advance money "to start our own studio". Over two days of work! I figured that would be a nice thing to do for a living. We only knew each other for a month, but we took the money and started working. It still took us three years before our first release, though.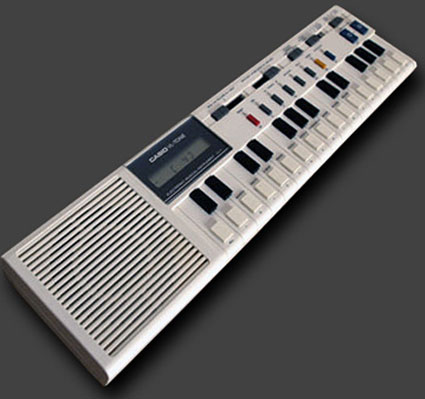 Whatever gave you the mad idea to start up a label with the sole purpose of putting out one Human League single release?
The only reason I had dared to go into music in the first place was the fact that The Human League had on more than one occasion professed that they couldn't play a note but that good ideas, imagination and programming were enough if you had a synthesizer and I had figured I should give it a go. Since then I had made a good living in music and I wanted to give something back.
"All I Ever Wanted" was just released, it wasn't the hit it should have been, and I wanted to do my part. I had offered Philip Oakey my remixing services personally in the middle of a dance floor in Amsterdam and I had badgered Dave Beevers through e-mail until he sent me multitracks for "Love Me Madly" and "Shameless".
I had Love Me Madly done and was working on "Shameless" when the news came that THL's record company Papillon had folded. I was gutted that there would be no second single off this brilliant album "Secrets", and I was very disappointed that I had finally done something with this band that I so admired and that it would never see the light of day.
And then I thought, songs are licensed every day to compilation albums, why not license it to a single release? I started talking to Chrysalis, Papillon's parent company, but they held off as the rights to "Secrets" were licensed exclusively to another company in Holland.
A year later, when the rights had reverted back to Chrysalis, I finally got a green light. I asked some guys that worked for our studio once in awhile to do some more mixes. The Cuzco guys did two trance mixes and ZeNN did a frantic version I liked so much that I made it the first track on the CD.
I never planned this to be a one-off release per se. Had I managed to get the single properly distributed and had I not lost money on the project I would have loved to do "Shameless" too, and maybe stuff of my own.
But as I had nothing more to offer than one CD-single and no album to go with it, every single distributor in the Netherlands passed and I had to resort to internet distribution. That was it for Nukove Records, although it still exists dormant and may wake up one day.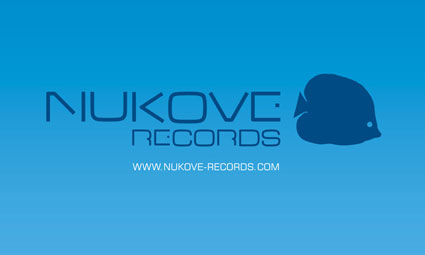 In some ways I actually like your mix more than the original version, as you have replaced the "frantic" nature of the song with a more dancefloor oriented feel. What were your ambitions for the remix?
All of these remixes are always dance oriented; that's a given. It meant I had to bring the tempo down a bit as the original is one of the fastest tracks in the West and would not be used by any DJ in a set.
I had been very disappointed with most Octopus remixes as they were completely new pieces of dance music with some Human League vocal snippets added, so I wanted to have all the vocals present. Lots of remixers don't use the girls at all which is a crying shame; I even used them in some spots where they are isolated from Phil's voice so you can hear them better.
Also, I wanted to sneak in some Human League MK1 sounds. Put on a headphone and listen carefully, and you will hear rhythmical references to "Almost Medieval", "Blind Youth" and "Word Before Last" as well as those typical analogue snare sounds.
Of course I had to be subtle as to not infringe copyrights of those tracks, otherwise I would have sampled them and they would be a lot more obvious.
Did you make more than one mix of the release? And if you did, how did they sound like?
I have not made a second "Love Me Madly" mix. There was another Cuzco mix for "Love Me Madly", rather similar but it wasn't nearly as good as the one released.
Furthermore there is a "Shameless" work in progress version on Digital Audio Tape somewhere in my studio, but the files for it are still somewhere on a Mac in the VaVaVoom Studio if Marc hasn't erased them. We didn't part amicably, so not much hope there.
The mix was closer to the original, kind of old-style if you will. It related to the original like the "Life On Your Own"-remix relates to that particular original.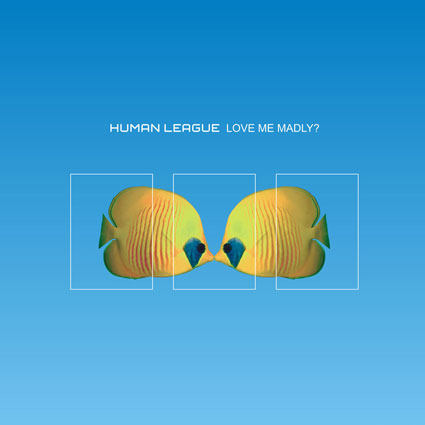 Listening to the mix 5 years later, anything you would have done differently?
I would have snuck a lot more melody into it. Except for the second bridge it stays in the same chord, the same note even.
Back then I was very much into that, stacking and filtering sounds and building upon that, but when Wouter presented his ZeNN mix in which he processed Philips voice into a robotic harmony I was awestruck.
I had stripped the song into one chord, while he had turned it into something more melodic than the original. Wouter is a genius and he would be famous by now if he was a little bit less cheesy. He will emerge eventually.
What kind of gear did you use for the remix back in 2003?
I wanted to have a lot of analogue sounds in there. The bass is a Sequential Circuits Pro 1 and there's a kind of helicopter sound that's a Roland SH-101. I remember doing some small stuff with a Roland Jupiter-6.
The filtered rhythm sound is a (digital) Nord Lead Rack, and back then I did nothing without my trusty Akai S1000 sampler, which I still miss dearly. All of this was recorded on Logic Audio on a Mac G4.

And what is your set up these days? Are you a virtual synth man or more into hardware?
I detest virtual synths. So much so that, even though I no longer have an outboard sampler, I refuse to use Sample Cell. I'm just not sampling anymore, although I do process rhythm stuff, you know, loops and things, on harddisk. Should I want to really melodically use a sample, I can use my Kurzweil K2000 which has a sampling option.
I currently work ProTools on a Mac G5 and I'm surrounded by knobs and sliders. There is a midified Roland Jupiter-8, the Battlestar Galactica of analogue synths that looks as good as it sounds. Back in its day I couldn't afford one but I'm a proud owner now.
Above it on the rack is a Jupiter-4 that's hardly ever used but I bought it off Martyn Ware and it has a lot of those "Reproduction" sounds which are awesome. Both Jupiters are retro-fitted with MIDI.
With those analogue monsters in-house I had little use for my red Roland SH-101 so that's lent to my buddy Joost who records and deejays as Justin Kayes. It will be back one day though.
Digitally I have the aforementioned Kurzweil K2000 which is the synth Robert
Miles recorded his "Children" with. Very dreamy sounds but a bit too clean mostly. Nice pianos and strings though. I use the K2000 daily as my master keyboard.
In a travelcase in the corner, safe from dust, is a Nord Lead 2. Its sounds are mostly cold and shrill but sometimes that's exactly what you're looking for. It's always fun to twiddle those knobs and see what happens, but it's moved to the case since I bought an Access Virus TI. That's the one I fiddle knobs on now. It's like a Nord Lead but with really fat sounds.
Last in the line and always first to be switched on is the Roland XV-5050 fitted
with dance, techno, world and orchestral expansions. It's the beast that every track starts out with, and only in finishing the production all the other synths come in, mostly replacing something that was played by the the XV-5050 first.
Also around but seldom or never used are a Casio VL-1 (Get Carter!), a vocoder (What do I want to be? Kraftwerk?) and a Linn LM-II drum computer (I sampled it, so it never needs to be used anymore).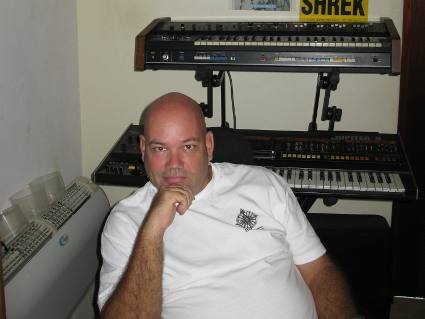 The Zenn and Cuzco mixes complement your own mix brilliantly on the release. As I understand they were provided by your fellow recording studio owners? Were they as big Human League fans as you or was it more the aspect of remixing that led them to contribute?
There was no money. This meant that Marc would not work on it, as he considers working without guaranteed profit a waste of time. The Cuzco boys were in the studio almost daily working on their material and felt it was an honour as well as a great way to showcase their talents. Their mix fits perfectly into their own repertoire.
Unfortunately after that they only released one 12 inch, "Arbus", under their own moniker which didn't do much. After I left the studio so did Paul, while Erik stayed on. They are still good friends and as I understand it, these days Paul records at home on Eriks Access Virus TI synth, but they're not working together and no releases are on the horizon at the moment.
The ZeNN mix came about differently. Wouter did some work for us once in awhile and when he heard I was setting up the single he begged me to let him do a version too as he was a fan of he band too. I let him and was so delighted with the result I asked him to do an extended version of it for the vinyl release.
This must have been one of the first ever in history where the fan(s) took full charge of handling an official release from the license, to mixing, to cover art, all on a free basis. Looking back with 20/20 hindsight, anything you would have done differently business wise?
It was no business decision, it was pure passion. Businesswise it was clear before I started that the financial risk was enormous as I licensed from a licensee for only a single.
In hindsight I should have not released a 12 inch vinyl version and I definitely should have made sure to have a distributor. Instead I figured anybody would gladly distribute a Human League product. Needless to say, I was wrong.
Another regret is putting the album version on the single. Any fan has that already, the single just doesn't have the fade-out of the previous track on the intro. Instead, I should have put the TOY mix on it, the original, but at the time I was not aware of the strong feelings the band had towards that version.
Dave Beevers is a man of few words, and in this case too few I suppose. It was only after the release I had an enlightening talk with Kerry from TOY and Dave and it turns out there was at one time a finished album full of TOY mixes, mastered and ready to go. Papillon demanded the changes, and neither band nor producers were very fond of Dave Bascombe's mixes but they ended up on the album anyway.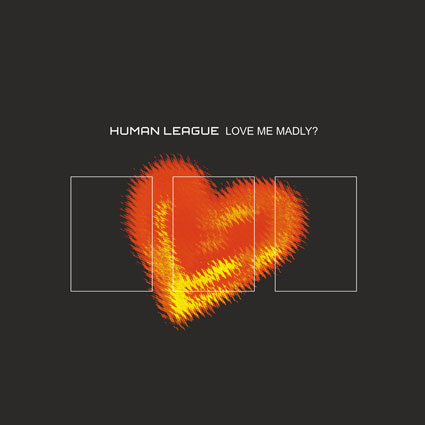 If you could pick any Human league song to remix, which one would you choose?
That is a very hard question. "Don't You Want Me", because I would love to get a chance to study that brilliant arrangement. And maybe a few band-penned tracks from "Crash" to try and bring them back to a synth sound that more befits The Human League, away from the dreaded Jam & Lewis R&B flavour (I guess you should spell that "flava").
Favourite Human League album, single and song?
Album: Dare. It's age-defying, fresh, unique, visionary, and I quite simply would not be who I am today if that album hadn't existed. It sounds cheesy, but it's an undeniable truth.
Single: I'll surprise everybody and say "Mirror Man". You can hear how Philip's voice has grown since "Dare", he's as powerful as ever but there's something else, he's more secure in a way, more confident. I suppose the pressure that existed with recording "Dare" was absent, or he had gotten more experienced, or he just had more time to do it. Anyway, I love his voice on that track.
Song: This is impossible. The favourites fade in and out. I've always liked "Marianne" a lot because it seems so personal, and I also like its lost-love theme; that's why "Louise" and "Are You Ever Coming Back?" are on the long-term playlist.
I love the cat's meow and the guitar synth of "Love Action". I'm in awe of Philip's powerful ad-libs in "All I Ever Wanted" and his angry voice in "Cruel Young Lover". I think Susan's chorus backings that come in before the actual chorus in "Filling Up With Heaven" are sheer genius.
And NO drug comes close to the overwhelming feeling of listening to the Love And Dancing version of "The Things That Dreams Are Made Of" if you listen to it on a good sound set.
When I quit the studio I distinctly remember humming "Money" for days as it was very appropriate.
There's many more, but "Swang" and "Rock Me Again And Again And Again And Again And Again And Again (Six Times)" never made the list….!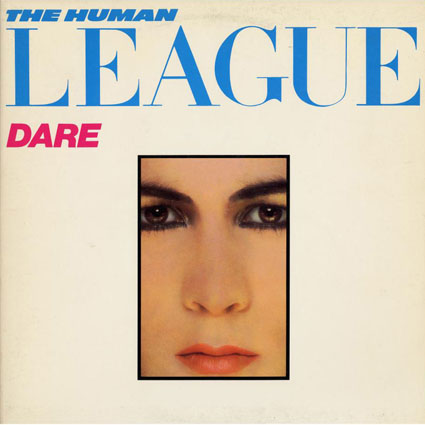 You have since retired from the music business and live out your "golden years" in the Caribbean. Was that in any way connected with fulfilling the dream of putting out a Human League release or more being fed up with the business?
I was mostly fed up with working with Marc, not so much the business (although MP3 technology has made the music business a tough one to be in). When I left the studio I showed signs of Burnout Syndrome and I wanted to be away from Marc so far that anywhere in Holland was too close, so I opted for the Caribbean where I lived as a kid.
I have been known to say that remixing The Human League was as good as it can get, and I stand by it. If tomorrow I'm asked to remix the Beatles or Michael Jackson, sure, it'll be a big deal but not as big to me as doing something for a Human League release. It's a priority thing and completely arbitrary.
Has the Caribbean lifestyle affected your taste in music? Can we expect another Nukove release with a dub heavy, laid back, seagulls screaming in the background mix of a Human League classic any time soon?
Naaah. I still like 'em cold and plonky. The only difference is that out here I have access to some great horn players. Real horns are great for that live party feel, and I'm going to use them a lot on Becky's stuff (see below). But if I resurrect Nukove, it will be for electronic music.
Do you ever get the itch to "fiddle with the knobs" again and take a more active role in the music world?
I'm in the middle of it. I've started recording again and it looks like I stand a good chance of having some stuff released in the near future on some popular compilations in the Netherlands, probably as "Spork".
Also a friend of mine has brought me into contact with a rock chick from Denver named Becky Alter. We never met, we've been ping-ponging multitracks through Sendspace with me adding stuff, mixing and producing.
She likes my work on her stuff so much she's moving out here too, later this month. That way she can be with her partner, who lives one island down on Curaçao, and work closer with me at the same time. It's going to be legendary.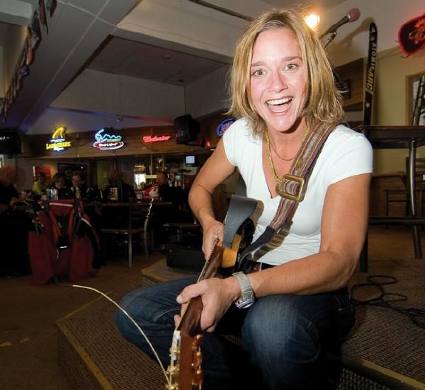 Any good advice for people toying with the same kind of idea that you made possible a few years back?
Yeah, make sure you do it out of passion because you won't make a lot of money unless you can invest a lot of money.
And get your distribution in order before you start production. Lack of distribution tripped "Love Me Madly?" and it still frustrates me... Beware!
The maxi-cd and 12" of the release is now deleted, but you can get lucky on ebay, www.gemm.com or www.eil.com.
Human League fan Rob C also created a video for the release.
Follow how Michiel's project with Becky Alter is coming along at:
You should also check out the beautiful Dare Overture Michiel created for the Dare 2007 Fan Mix project, which can be downloaded here.