Martin Rushent (producer); It was a one off, whilst the (two) tracks came out good, it was not like the old days of Dare. After the gargantuan success (of Dare), the force dissipated. For everyone's needs, passions and desires radically changed, as did our lives. It was a moment in time, never to be repeated, sadly. They are a seminal electro pop band and will always be so.
Robert Gordon (producer); We (with Mark Brydon) were asked to do the (2) tracks. I was a fan of a lot of their work (and) I would have had a go on any of the tracks at the time. I like(d) their Roland Modular system, I still prefer analogue hardware as with software it is more work to get a big sound! I think more bass tones would have helped (the album).
David Beevers (engineer and remixer); That moment in time was very odd, mainly through lack of support and understanding from the record company. I can't remember why there were so many producers (5). I don't know if it suffered or not, I still like it and it was good working with so many artistic people. Because there were so many differences between tracks on 'Romantic', the overall view was to get someone in to remix the whole album and make it more cohesive. After a few meetings, William Orbit was put forward, which pleased me as I love the stuff he does, and a few days later I went to copy the multi tracks and drop them at his studio. So there is somewhere a complete album mixed/remixed by him. When finished, most of the tracks were working really well especially 'Rebound' which had been transformed, but there was still some idea's floating around so we ended up finishing it off.
Russell Dennett (band member); Romantic? was a hard album to make, but I remember being very proud and excited by it's release. The album took a long time, it was hard work and we had a lot of personal stuff going on. Phillip wanted to go back to an older sound, and I think having so many producers didn't help. Martin Rushent should have done the whole album but we couldn't get him to commit. The other guys worked very hard though. I like writing best, I'm not a good studio musician, I get nervous. I love the buzz of writing a new song and then hearing the end product. I was probably the most gifted musician in that I could pick up anything and get something out of it, guitar, drums, bass, keys, etc but I was lazy and didn't use my time in the right way. I was the band joker. There are lots of tracks at HL studios of mine that need a lyric mind you. I think if Martin had produced that album it would have been great. William Orbit did some good mixes. Some ended up on the album, but he put lyrics in the wrong order and we wanted songs not remixes. I did meet him, me and Dave Beevers drove the tapes down to his studio in London. Don't forget I was the first person to play acoustic guitar on a League album and a heavy metal solo on Mister Moon And Mister Sun. Not quite sure how that happened, but I'd go back and do it all again.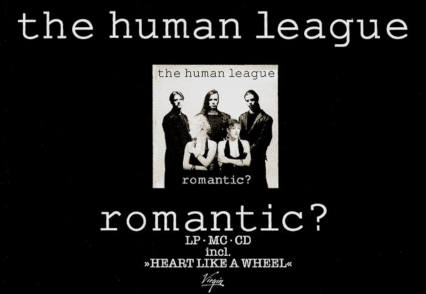 Neil Sutton (band member); I sort of remember the Mark and Robert (Fon Force) production period, and when Bob K (Kraushaar) came up and perhaps even when Spike was behind the desk.....but totally forgot about Timm (Baldwin) !!!! The 2 Jo Callis songs (Heart Like A Wheel and Get It Right This Time) were recorded back down at Genetic, but I didn't attend. You have to remember that it was over 20 years ago, and my memory of those sessions are a bit… fuzzy!! Mark and Robert were heavily into loops and beats, as in A Doorway. That was exciting, as we hadn't explored that aspect to the extent that they had. They arrived with lots of vinyl and spent hours listening for exposed loops!! I don't even really remember the time scale of the different production sessions. I am guessing that they were spread over several months, as The League have a reputation for taking their time when it comes to recording!! The studio is ok, but after a few weeks it can become a tiny bit monotonous. Then of course when the singing starts.....there isn't an awful lot for the likes of me, to do. Apart from giving the vocalists some moral support, of course!! It would have been good to play some of those songs live at that point, (but) I 'think' Virgin wanted the band to crack on with the next album, as it had been 4 years between Crash and Romantic. Things were different in those days!!
Jo Callis (song writer); Gosh, it's been thirty years since Romantic was released? I remember the 'thirty years since punk anniversary' which didn't seem that long ago, how time flies. Nice to be able to bang on about something other than 'Dare' for a change. I've always tried to avoid burning too many bridges in my time, and such was the case when I departed The Human League. I'd always made clear that I was still happy to contribute to future 'League' material. The songs were written before studio work, but not tailor made for The League as they were originally from two separate collaborations, both of which used similar instrumentation and approach (a part legacy of Martin Rushent) and the demos of both songs being recorded in my old 16 track studio.
Come the time of the 'Romantic' album, prior to said album even having that name yet, I'd built up a small collection of what I thought pretty decent tunes left from a couple of projects that had run their course for me. Amongst them was Heart Like a Wheel, for which I'd had a really good response when hawking it round to publishers, record company people and so forth, in fact there was talk of it being covered by Kim Wilde vat one point, or so I heard. I can't remember what had prompted me to pass the song along to The League, but for whatever reason, I thought Phil (Oakey) might think it worth a listen. I also had another tune that I'd co-written with local Scottish soul/funk legend Jessie Rae, and knowing that Phil was a fan of Jesse, thought he might think that worth a listen also! So I guess, armed with DAT tapes, cassettes and floppy discs, I must've headed South of the Border down Sheffield way. With Phil seeming happy enough to proceed with the songs, I'd said that I was quite happy for him to tinker with the lyrics if and as he saw fit, however nothing was changed bar one or maybe two words in Heart Like a Wheel.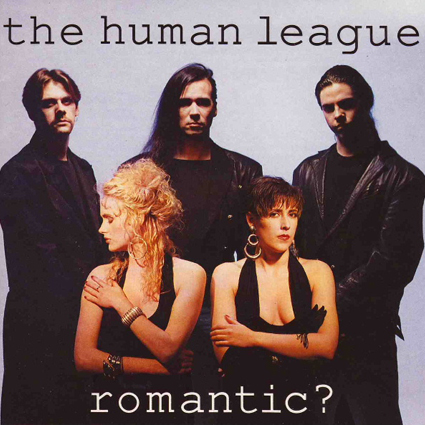 I wasn't involved in any of the other songs on 'Romantic', I was quite removed from the creation of the album as a whole really, my only real involvement was with the songs that I had offered up, and I don't think I would have heard any of the other songs until I first listened to a cd of the album. But a third song I had up my sleeve called 'Your Life' got as far as the instrumental backing track stage -but never finished, which was a pity as it sounded like it was shaping up nicely in Martins hands, again using my original programming. This is a tune I'm currently revisiting, along with former bandmate Ian Burden. Incidentally, I'd been working on a new version of Get It Right This Time, along with the aforementioned 'Your Life' and some other previously unfinished material that I've always meant to return to. I've gone back to the sort of instrumentation that was used on those original demo recordings for Heart Like a Wheel, Get it Right etc. i.e. mostly synthesised backing with my guitar, vocal arrangements of course and now Ian Burdens bass also, both played live and sampled. I'm also reunited with my old engineer, and now producer who had worked with me on a lot of stuff round about that late eighties, early nineties era.
I don't really know what the timescale of the albums creation was from beginning to end, as I was only involved in the two tunes I had written. At around the same time I was presenting the songs to Phil and The League, I had also been working with Martin Rushent on various projects down at Genetic Studios, as I had been doing on and off since my departure from The Human League, so, with a foot in both camps, I must've thought it might be a possibility to re-unite 'the old team', -'the class of 82' if you will, heal any remaining rifts and try and capture some of the old magic. So after mooting the idea individually to both Martin and Phil, -making sure the path was clear on both sides, and then with all parties in equitable agreement, work would have commenced.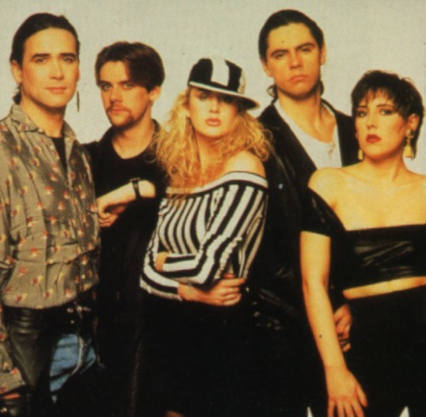 I would have quite liked Martin to have produced the whole thing, and I think that's what I was trying to 'engineer', but at the time, I think Phil wanted to try things with a few different producers, hence William Orbit etc (I've only ever heard the William Orbit mix that was included on the cd release of Heart Like A Wheel), to give things a more contemporary feel perhaps. With hindsight though, that was maybe for the best, as any, even slight, likelihood of 'old issues' resurfacing could have thrown a spanner or two in the works and held things up, delaying completion of the album - as had happened with 'Hysteria'.
Unfortunately, for most of the time of recording at Genetic Studios I was recovering from an operation, and wasn't able to be there until the very last few days of recording when things were being tied up, and I probably had another project on the go with Martin once the League session had finished, so would have been staying down at Genetic. It's always nice to meet up with my Human League sistren and brethren, they're like family. I was already spending a fair bit of time with Martin around then, though as always; nice to see him, to see him nice! In fact he would occasionally phone me up during my recovery, with the odd query like; "'ere Jo, can you remember wot the 'armonies are on the chorus of 'eart Like a Wheel?", or something like that. I was pretty gutted I couldn't get down to Genetic for the whole shebang, as I had been really looking forward to it.
Danton Supple (Mixer); Unfortunately I remember very little from that session apart from Phil being extremely funny and it being af enjoyable time.
Simon Draper (Virgin founder and A & R); By 1990, Virgin as the company that I created and built had changed radically. We were the fifth biggest record company in the world and for various complicated reasons, well-documented, we were in the process of selling the company. This would mean that I, along with some of my longest serving colleagues, left when the sale to EMI went through. In my opinion, Virgin was a different company entirely from then on, different goals, different management, still successful but some of the long-term bands signed to Virgin no longer felt comfortable there or were not particularly welcome or liked.
Simon Fowler (cover photographer); (Cover design) much more gritty (than usual)
Ian Burden (former band member); I found myself being driven around Sheffield by Philip in his new Range Rover at the time they were trying to finish Romantic. He played me a mix of the whole album done by William Orbit -- at full volume on his mega in-car stereo. I loved it.
TRACK BY TRACK GUIDE
KISS THE FUTURE
Robert Gordon; (Memories of) technical challenges with offset sync between mutitrack machines.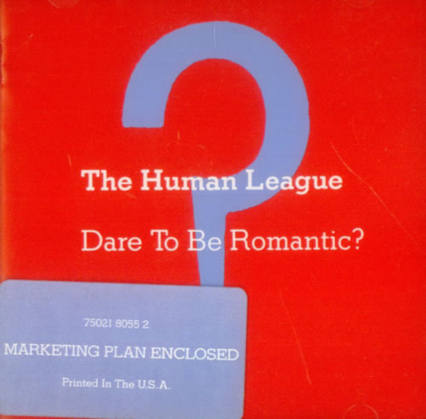 A DOORWAY
Robert Gordon; I introduced some drum break looping to their sound and was pleased that they liked it.
Russell Dennett; A Doorway was written inthe League studio in 1988. I wrote the top tune intro and Philip syncopated it. Then I did the chords and Philip the bassline. Neill added a really nice tune towards the end of course. I think it was Susans first full vocal on a song and she did a fab job. It was a completely different groove on the demo, it was quite ploddy on the rhythm side but Robert Gordon of the Fon Force put the drums together on that song, brought this loop to it and it just went bang. That groove was so good. Made the song come alive. We got to play it live on the Octopus tour which was lovely.
Neil Sutton; The 'percussion part' was a loop that Robert Gordon found on some vinyl that he brought along!!! So, no, not a Human League carnival atmosphere AT ALL!!! Sorry to disappoint!!! It did sound good though, especially as it was truncated. A Doorway was mostly a Russell and Philip track.....and now I can't remember what I contributed ?!?! Maybe the bass line and some of the chord work?!?! You'll have to ask Mr Dennett, who has a scary memory for those type of things!!
HEART LIKE A WHEEL
Jo Callis; Heart Like a Wheel was essentially written for a collaborative project with a former compatriot of mine from a band called The Rezillos, we had actually recorded a single with Martin Rushent called 'Destination Venus' during the late seventies not long before that band broke up, and which was also the first time I'd met Martin. The original demo for Heart Like a Wheel, also used a combination of electronics and guitar, much as with Get it Right This Time. Again my original (MC500) programming was utilised, but recorded without guitar of course, although the result was not too dissimilar from the original, but I'm afraid all you cats missed out on some power chords and a 'rockin' axe solo! It didn't fare too badly abroad either (after hitting the UK Top 30), particularly in the States I think. But the uncanny thing about it was that the single was released around the same time the first Gulf war started, and my naively political lyric appeared quite prophetic having been written some time prior to that event. It still seems to be a popular tune with the fans and aficionado's, and Phil often gives me namecheck when it's performed live at Human League shows, which is nice.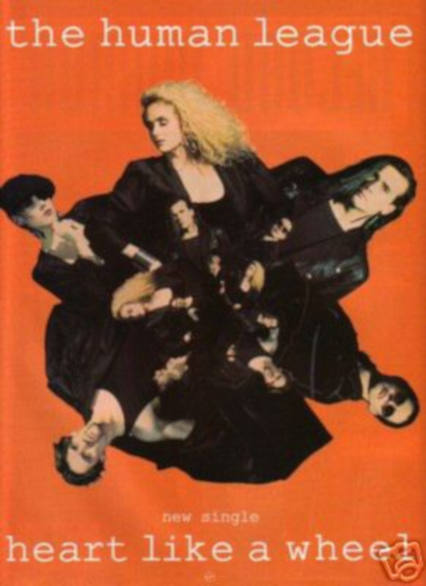 Simon Draper (manager); Heart Like A Wheel was pretty good but sounded like more of the same.
Mark Saunders (remixer); I loved working on it (the extended 12" mix). I had two days to work on it in NYC. I'd flown out for a friend's wedding and my manager asked me to fit in a "quick" mix while I was there. When I arrived at the studio I was told that I couldn't start yet because the tape hadn't yet arrived from London! So they gave me a pager and I spent over half the first day shopping in sweltering, smelly NYC summer heat waiting to be paged when the tape arrived at the studio. When I got stuck into the mix I really wanted to approach it in a Love And Dancing fashion because here was my chance to pay homage to that album using an actual Human League track.
I thought Heart Like A Wheel sounded like a classic Human League track from that era and suited that kind of approach. Having just a day and a half to pull off a mix especially with all rented gear including computer and software was a bit tight. In those days I was sequencing new synth parts and drums etc. in Steinberg's Cubase (or Cubase Audio) at the time and I would sync the computer with the 24 track tape machine which contained the original music. It was all a bit hit or miss in those days and took a lot of time away from the actual creative process of doing the remix. It's technically a lot easier these days.
I'm not the kind of remixer who likes to replace everything but a few lines of the vocal. I love working around what's there and enhancing it or changing a few chords to give it a new feel. I'm a pop guy....I'm always striving to make a pop hit. I'm not good at the sparse club mixes where nothing changes for ages and it's all about the drums. I like melodies, hooks and basslines that affect people emotionally. I'm just listening to mine and swapping back and forth to the original mix. In hindsight, I don't think I did a bad job! I really like my bass part and sound....very rubbery! I love the toms too. I think I had some good ideas but it could have benefited from a bit more time to mix. I should imagine that the grunge wave probably had a lot to do with the failure of "Heart Like A Wheel". If it was released now it would probably do better.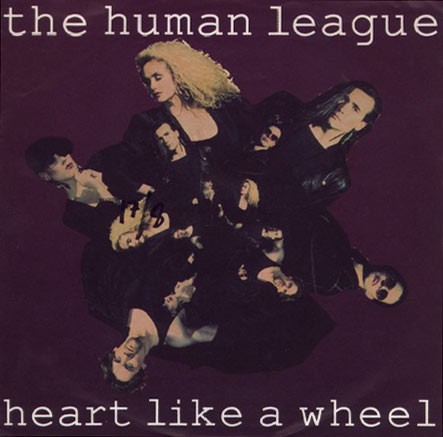 MISTER MOON AND MISTER SUN
Russell Dennett; (William Orbit) left out a solo I did on a mix which we did use, Leagues first metal solo, lol.
Neil Sutton; Although we started Mister Moon and Mister Sun with Martin (Rushent), we didn't get to finish it with him.
SOUNDTRACK TO A GENERATION
David Beevers; I remember we needed another track to fill the cd single with (The Dave Dodd's Mix), so I worked through the night mixing and editing (on 1/2 inch tape) and Philip picked it up the next day to take to Virgin. If you listen closely you can hear only one side of Joanne and Susan's vocals and crackle from a dodgy lead in the other.
REBOUND
Neil Sutton; I'm almost sure that the sounds on Rebound were the actual sounds from the original synths I used. I guess that 'verse sections' and 'chorus sections' were lengthened, to fit Philip's lyrics, but that was all.......apart from (Mike) Spike (Drake) making it sound nice...oh, and Mr Orbit adding a DRUM PART!!!! He hadn't realised that we intended it to be free of any drums or percussion??? I thought that was a bit presumptuous, but they stayed, so perhaps I was wrong??!! Meeting him some time later, I forgot to ask him about it!!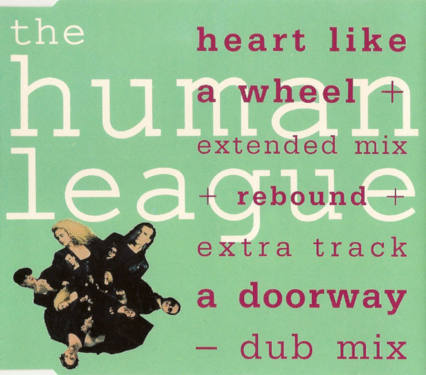 MEN ARE DREAMERS
Russell Dennett; Men are Dreamers was the first song I co wrote for the League. Myself and Philip wrote it at his home studio in 1987. It was sequenced on a Linn 9000. I think we also used Casio synths and a Akai s900 sampler. We took it to Martin Rushent in November 1987 and also Mister Moon and Mister Sun, but due to circumstances we did not finsih the project. Martin was great fun and super talented. Philip had written the lyrics and we went at it again when the League studio was build. Philip wanted the big string parts to sound like Mantovani, huge sweeps. I remember Susan calling us into the control room when Philip was recording his vocal ad libs which were sensational.
Tim (Baldwin) came to Sheffield to produce it. Tim was great, really nice guy. Virgin actually suggested it as a single but I think because Human had been a ballad we wanted something faster. I'm very proud of it because it was my first published song.
THE STARS ARE GOING OUT
Neil Sutton; I think most of the songs went under some amount of reworking, in regards to sounds and arrangements, except Rebound and The Stars Are Going Out. I wrote the majority of those 2 songs in the lounge of The Human League's studio, whilst vocals were being recorded in the live room. I had the Linn 9000, which would dump it's sequencer memory at crucial moments, and 2 or 3 synths MIDI'ed together. I think that actually aided the writing, as I didn't give myself access to a huge number of options!! Philip would appear every few hours and say "Oh, that sounds interesting", so I just kept going!! I think the track sounded 'beefier' after it had been 'Orbitized'!! (mixed by William Orbit). You have to remember, that at that time Mr Orbit was the 'Flavour Of The Year', especially with Virgin. I think they were getting him to do mixes and remixes of 90% of their artist roster!!!
LET'S GET TOGETHER AGAIN
Jo Callis; Phil had often talked about doing a cover of The Glitterbands 'Let's Get Together Again', which I was always in favour of, being a fellow former Glam Rocker, so it was nice to see that on Romantic, and quite fitting.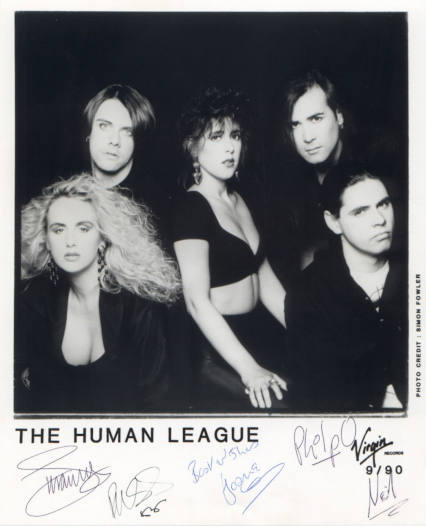 GET IT RIGHT THIS TIME
Jo Callis; I wish I could find the original demo of Get it Right, with Jesse Rae's vocal, I've searched high and low! I think our original was harder edged and with a bit of guitar, - it was meant to be more in the vein of 'Keep Feeling Fascination', Martins version was much more polished and 'pop', which still worked well I thought, and still essentially used my original programming -which would have been done on my old Roland MC 500! Phil even sang many of Jesse Rae's vocal adlibs on Get it Right which were on the original demo. Funnily enough though, when I was re-recording the song recently, the guitar parts came back to me with almost 'instant recall', after all those bloody years. I still think Get it Right is an undervalued League recording (but I would say that though, wouldn't I)
Sadly the album hasn't got a well deserved re-release like some of the other Human League albums has recently, but to celebrate why not check out some excellent fan made remixes of A Doorway, Soundtrack To A Generation and Rebound;
A Doorway (Andy Newton 5 Dance Mix)
Soundtrack To A Generation (Dave's Analogue Mix)