You've just come off the highly succesful Steel City Tour of the UK with The Human League and ABC. First time in 28 years on tour with Philip Oakey, which must have brought back a lot of memories even if I gather you travel and sleep more comfortable than in the old days?

There are many, many very happy memories. To be honest we are determined to get together very soon to go through a lot of them!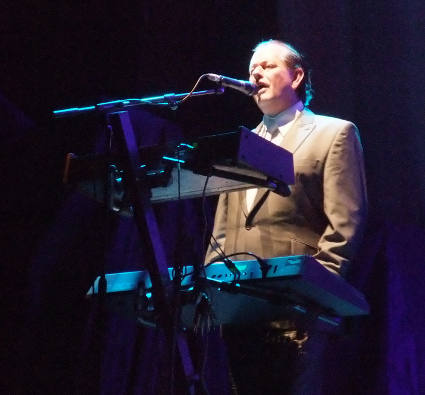 I know Philip Oakey enjoyed The Steel City Tour very much and thought all 3 bands put on a great show. He just wished the tour would have been longer as they were just getting into it when it was over. So how did you experience the tour?
I really enjoyed it, though I had a stinking cold and cough during the tour which developed into a chest infection. Not great in this situation. I'd like to do it again, maybe christmas this year? Who knows?

It must have been a little surreal to be standing in the wings looking at The Human League performing songs you've co-written like Empire State Human and Being Boiled?

Hmmm, very odd, a bit like time travel. Or astral projection. I really wanted to crash the party and join in!
It looked like you enjoyed yourself on stage, so how come you haven't toured more, especially during the eighties? Has it been a question of technology, since performing electronic music seems to be a much less restricted affair these days?

Touring was regarded as old fashioned to us. And costly. We preferred devoting our time to studio production and the new medium (at the time) of video. We also did lot's of TV.
Can you shed some light on what Ian Craig Marsh is up to these days? It was a great shame he wasn't able to attend the Steel City Tour to complete the original line up of The Human League, even if you weren't on stage at the same time.

We know he's studying at university, but beyond that he has gone completely off radar. He's still our brother and we miss him.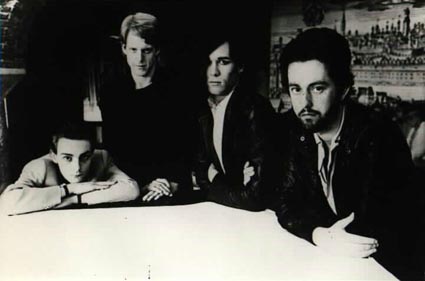 Heaven 17 are headlining the forthcoming Regeneration Tour of America, is this a sign that we can expect a higher live profile from the band in the future?

This is not confirmed yet, but definitely yes. We're hoping to put together a tour this year performing the whole of "Penthouse And Pavement".

You have in the past revisited Human League tracks like Being Boiled, Empire State Human, Perfect Day, Morale, Word Before Last and Circus Of Death under the Heaven 17 or B.E.F. moniker. Ever given consideration to introduce other tracks to your set list or as a cover?

I can't see The Human League going for it. But we'd love others acts to cover our songs.
One of my favourite tracks with The Human League is The Black Hit Of Space from the Traveloge album. The sounds, the beats, the noises just sounded out of this world and so ahead of its time. Any memories regarding writing and producing the track?

That and Almost Medieval are my 2 favourites from that period.
I remember getting so excited at the prospect of being able to to create a fuzz effect by massively overloading the input channel on our new desk (we'd never had a proper desk before).
Also, I think Phil's lyrics for both these songs are creativity at an absolute peak. Still amongst the best Science Fiction influenced lyrics ever IMHO! (and very funny in the case of The Black Hit Of Space).
Since leaving in 1980, how closely have you followed the releases of
The Human League? Any favourite song, single or album from the later
incarnations?
Dare was excellent. And I really liked the Jam And Lewis album, especially 'Human'.
My favourite post split songs are Mirror Man and (Keep Feeling) Fascination. Great songwriting and unique sound palette.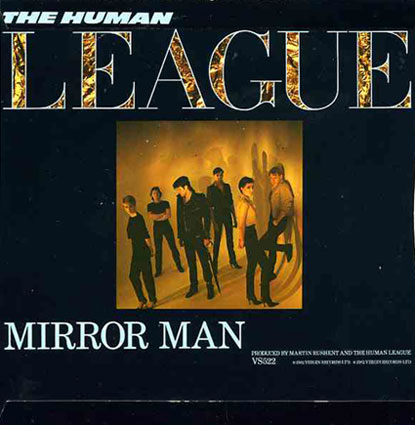 When you left, did you bring with you any unfinished songs that later appeared as Heaven 17 songs?

I suppose some of the electronic side of Penthouse And Pavement was started before the split.
Even with the evolution of music technology, some of the old synths still seems to be in vogue. Any favourite gear from the early days that you still use?

System 100 and Korg 700S, both used from the 'The Future' onwards.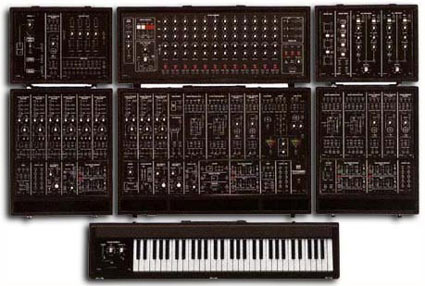 Rumours has been flying round the last few years that you would like to re-record the first two albums and do a tour with the old line-up. Any truth in them?

No point in re-recording them. The remasters sound fantastic. But I would love to tour them with the original line-up and similar stageshow. But I don't think The Human League will go for it.
The tracks on the Golden Hour Of The Future compilation has been hailed for being way ahead of their time. So is there any more left in the vault that could make up a volume 2?

Maybe, but not many.
Dance Like A Star sounds like your first stab at making a pop record. So were any of the tracks from The Golden Hour Of The Future compilation ever in contention of ending up on Reproduction, Travelogue or perhaps Holiday 80?

Not really, we never stockpiled ideas, we just moved on.
Do you ever dig out the old Star Force board game (of which the band got it's name) and challenge someone to a duel?
<![if !supportLineBreakNewLine]><![endif]>
It was a friends game, so no.
The technology has made it easier to make music, but is it more fun? With The Human League you were pioneering electronic music in the early days, which must have been exciting?

It was much more fun in those days. And much more creative I think as all the sounds had to be created from scratch and there was a 'blank canvas'.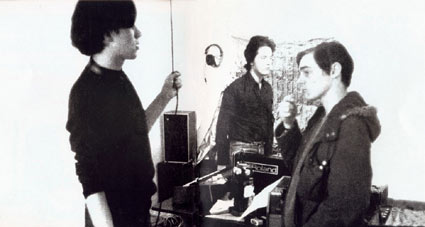 Did your famous random word processor C.A.R.L.O.S. ever spit out any
lyrics that actually got used in a song?
Yes, Blank Clocks On Golden Hour Of The Future.
The music business has changed beyond recognition since you started out. So how do you view bands like Heaven 17 and The Human League in todays industry?

I'm glad that we still seem to have an enduring respect from our old audience and a growing audience of the new generation.
How do you look back on your input to The Human League's back catalogue?

I'm very, very happy and proud of that creative part of my life.
Is there some unfullfilled ambitions you wished you had completed before the split?
Unfulfilled ambitions, nah, not really.

You have formed a partnership with Vince Clarke which is the closest you can get to a Synth-Gods-All-Star-Band! Your output has been very ambient, even if you had your pop moments when you produced Erasure's I Say I Say I Say album in 1994. Any plans for a more electronic pop formular outside of Heaven 17 and Erasure?
It's difficult politically for Vince to take part in electronic pop projects that aren't Erasure for obvious reasons.
Future plans for Martyn Ware?

More 3D soundscaping. More live Heaven 17. Another B.E.F. album 'Dark'. More touring our multimedia show 'Future Of Sound' eventually becoming 'Future Of The Senses'.
I want to do a radio show around our Illustrious and FoS metier. More education (I recently became a visiting professor at Queen Mary College University Of London). More work on Immersive All. Sense environment for disabled children. Possibly more Heaven 17 recordings, etc. etc. etc.
Find out more about Martyn's many projects at: