First a little background, how did you end up in the music business in the first place to become a sought after producer? Was it always in the cards that you would end up behind the mixing desk?
I was always in school or local bands which led to a love of synths and studio equipment and after moving to Bath in 1980 met Roland and Curt who wanted to get into electronics and it went from there.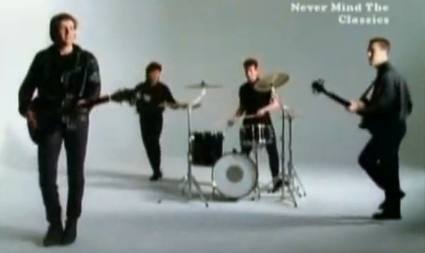 How well were you into The Human Leagues vast back catalogue and history when you joined? Would you label yourself a fan or more a casual listener?
I was definitely a fan. I loved all the records and thought Phil was a perfect popstar.
The band has been very complementary about your role in making the Octopus album as they hadnít made much progress before you came in and took charge of things and cracked the whip. So how did it happen you ended up as their producer?
I was actually their A and R man at East West Records, and so, responsible for their records. After trying 1 or 2 producers who, although very good, nothing seemed to be getting done, so I think Phil asked me to get involved.
So I started studio work in Sheffield with them and it seemed fairly straight forward once we got the structure of who did what sorted out.
Sounds like it was a very complex album to make. According to Oakey they were bringing in a lot of vintage electronics, while you were up to speed on the latest technology. So how do you look back on the recordings and trying to get all the technology to work together?
At times it got complex, more towards the end, but I quite like a bit of chaos in the studio, you get more mistakes, which sometimes lead to more unusual roads. The band and especially Phil were very patient when it went wrong.
As we know the League are fairly unique and one of their traits is although it can take time to be accepted, once they trust you, they are very loyal. Protools was still in its infancy then but apart from a few crashes and usual hiccups, it was solid and vital given the amount of tracks we would use.
A lot of credit should go to Andy Gray, who I brought in to program and to try and keep it all in some sort of sense.
Any of the songs that you recorded where you were particular satisfied with the end product?
It may be obvious but 'Tell Me When' turned into, I think, a great League single, that stands up with their best work.
Houseful Of Nothing' developed pretty well also.
I read in aSound On Sound interview with Philip Oakey where he told that the Roland System 100M played a particularly big part in shaping the sound of the album?

I canít really remember if the 100m was used more than others. We used a lot of Roland gear, from the 100m, and 700 series to the sh101s, Jupiters etc.
I would say we had at least 30-40 synths and used most of them.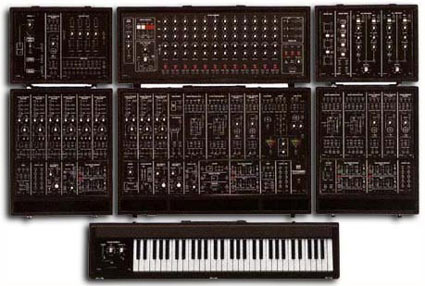 Can you remember if any of the songs changed drastically from the demo versions during the recordings? Or if some tracks were more difficult to get right?

I think 90% of the songs would have changed in either -key, structure, tempo, arrangement etc. Whether they changed 'drastically' is hard to define, but I suspect to most people they did.
Apart from Phils instrumental track - 'John Cleese - Is He Funny?' Which I donít think I did hardly anything to, apart from thinking the title was brilliant.
You even chipped in with song writing as you are co-credited for These Are The Days, Filling Up With Heaven and Houseful Of Nothing. 3 great songs, but how did the writing partnership work? Did you add to the demos already written or were you involved from the first note?
I suppose itís the process of stripping the songs down and re-building them.
It's a grey area in some productions where writing is part of production, but it wasnít from writing from scratch. I didnít know that I was credited or I had forgotten!
My personal favourite from the album is Cruel Young Lover. Itís unusually aggressive for a Human League song with all sorts of interesting things going on sonically and Oakey delivering some of his most intense vocals. Any memories of making this cool song?
Yes, one of my favourites as well.
I remember being very adamant that the vocal and thus the song was as hard as it could be, like trying to make a rock song, which as you point out, for the league was a new area. It was tough, but as ever Phil tried his hardest and delivered.
The key was tricky to pin down and I think Phil had a cold at the time which helped the rough vocal.
Old key band member Jo Callis is credited with writing and programming on the track Never Again. So how involved was he in the studio?
I never met Jo, I think it was an old track that had been reworked.
The release was a commercial success, with the album and first single Tell Me When both going Top 6 and second single One Man In My Heart reaching No 13. So when you finished the album did you feel you were on to a winner?
Given the last album had done nothing and they were almost dead and buried as far as the industry was concerned, it was a great success, and Iím fairly sure helped them achieve a longevity which may well not have happened.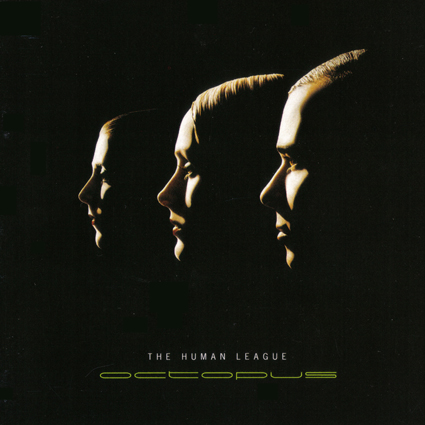 It's been 15 years since the album was released by East West in January 1995, so how do you feel it has stood the test of time?
Iím surprised at how well it stands up now, there are things I would change, but on the whole it has great merit. Especially in the sonics.
Did you attend the tour that supported the album? If you did what did you think and have you seen the band live earlier in their career with Philip Adrian Wrights groundbreaking slideshow?
I had never seen them live, and was surprised at how well it worked live.
There was a fantastic gig at the Albert Hall, and I remember being astonished at the back catalogue, even though I know it well, hearing all of them one after the other made me think how underrated as writers they had been.
You also co-wrote and produced the single Stay With Me Tonight that was released in early 1996 to promote the Greatest Hits album. Was this part of the Octopus sessions, but left out since itís more high energy sound didnít fit in?
That was written from scratch, they needed a new song fairly urgently, so I knocked up an instrumental in London, sent it to the group and Phil put on the top line and lyrics.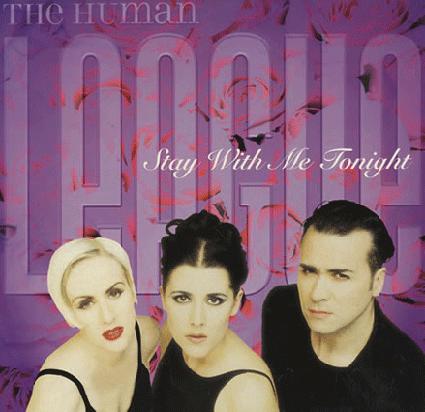 As I understand, some of the tracks that ended up on their Secrets album in 2001 was actually started up under your guidance while they were still signed to East West as Oakey worked with Ross Cullum. Did you listen to any of the work before they left the record company?
I heard some stuff, but Iím afraid I can't remember anything about it.
That album was eventually released by Papillion and hailed by fans and critics as their best work since Dare!, so have you heard it?
I would have listened to that record but it didnít register with me.
The Human League have a vast collection of vintage synths and electronics stacked away in their Sheffield studio. Which ones were the most fun to fiddle with the knobs?
I always loved modulars, and I had a large selection as well as the band. I actually bought a Roland 700 series during the album and that is the most complete synth I ever played with.
The band is currently locked away in their Sheffield studio working on a new album that will be the first new material in almost 10 years. Could you see yourself producing them again?
I am retired now but I liked them so much as people it wouldnít be out of the question.
And how would you like them to sound?
I think that the things that make them sound like they do, ie Phils lead, Joanne and Suzannes vocals, the programming and his lyrics, are always going to be the basis and would always give them their identity.
I always thought Phil would sound great against real strings but that would be breaking one of the League rules!
Out of the bands vast back catalogue, can you name your favourite Human League album, single and song?
Dare.
'Love Action (I Believe In Love)'.
Brilliant music and completely original. The look, and attitude, and the humour make the album a classic, very few groups have come close to such a complete work.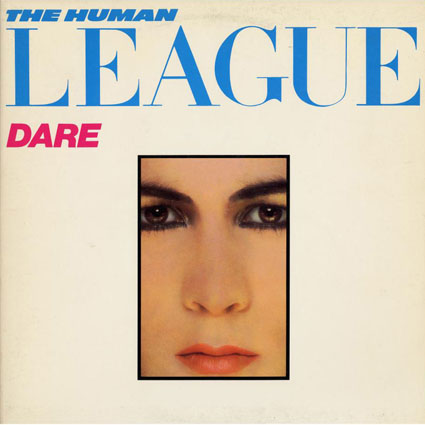 Oakey actually said in the Sound On Sound interview; ďOne thing that we learnt working along with Ian Stanley is that you have to work hard, whereas we had got into the habit of watching the TV really hardĒ, so you clearly left an impression!?
I suppose I did make them work harder than they were used to, mainly as I had a lot of work in London at the same time.
I think they responded well to the fact that if I was prepared to work hard and invest a lot of my time with them, it gave them self-worth which they were probably lacking in at that time. I remember it as one of the most enjoyable albums I made.
You work as a highly respected and successful producer, producing albums for a whole string of well known artists. But do you ever get the itch to be in a band again, including the creative process, touring the world and getting chased by groupies?
I liked being in a studio, there was nothing about being in a band that I liked apart from the making of the record. Videos, concerts, promotion is to me, boring.
The technology has evolved at an unbelievable rate in the music business in the last decade. So how is it working in a studio today, compared to when you started out back in the early eighties? Is it more fun?
Thatís a big question.
There are obviously pros and cons to technology. You had to work harder at the performance side of things with tape, so there was probably more excitement in the studio then. But some music would have been impossible to create with those limitations.
I think that as a generalisation there is less creative work done now than there used to be. But the industry has changed so much that it has become harder for originality to surface. I consider myself very lucky to have worked thru the 80's and 90's when there were a lot more possibilities.
Even if you're now retired from the music industry, with your love of studio work, electronics and synthsezers, do you make music for your own satisfaction down in the basement of your house?
I don't record anything, I just switch on a few machines and explore them, I am very keen on the Yamaha Tenori-on at the moment!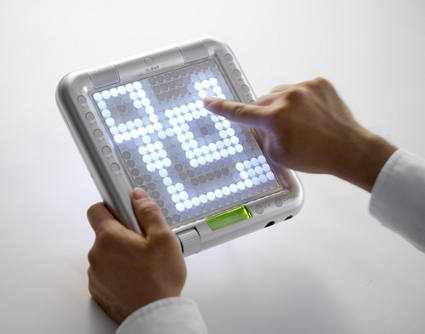 What are the future plans for Ian Stanley?
Raise my kids, walk the dogs, have nice holidays and learn the piano again.