First a little background. How did you become involved in the music business in the first place to become a highly resepected producer, DJ and remixer?
I started working in a record shop around 17 years ago, I went on to work for record labels, I then set up my own and became a producer during the whole process
What was your knowledge of the bands vast back catalogue and history before you started working on one of their tracks?
I grew up with them. I am an 80s kid, I was born 1970, so I witnessed the whole lot.
Would you label yourself a fan or more a casual listener?
I am most definitely a fan.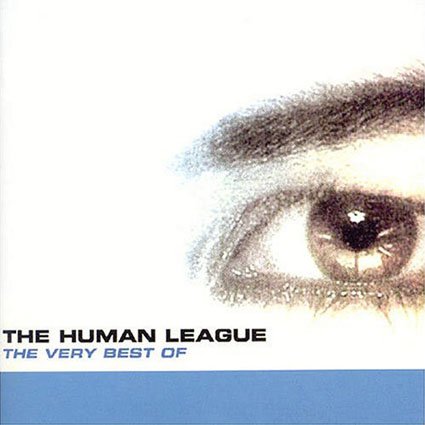 How did it come about that you were picked out to remix The Sound Of The Crowd for the Very Best Of compilation?
A friend of our was working for EMI at the time, they put us forward, and we gave it a shot. It was always one of my favourites...a bugger to remix though.
You did 2 mixes for the initial 12Ē promo releases and of them, the Freaksblamredo Mix ended up on the Very Best Of release that was released in 2003. So how did you approach the job of remixing this classic?
Again, as said before, always a tricky thing to do, sometimes things should be left a lone.
To be honest with you, it was hard work. The vocals were such a time and place moment, and they fitted with that particular song. It was one of those tricky balance moments, I just never liked the way I processed the vocals
Did you make more than the two mixes that made it to the releases? And if you did, was that in the same style?
I did a new mix about 2 years later as I was still unhappy with our first attempt. That turned out a lot better, but it shall remain in my possesion only :)
What kind of studio equipment did you use for remixing the track back in 2003?
At the time I was using Cubase 5 on an old G4 Mac operating OS 9, Soundcraft Studio 32 and a mixture of old and new, some analogue, some digital.
And how is your set up these days? Is it all virtual synths for you now or do you like to "fiddle with the knobs" from time to time?
Now I use Cubase 4 plus a whole heap of digital and old keyboards with a few
nice bits of outboard API Lunchbox, Neve 10 81 and API Summing Mixer. And Iím using a Mackie 16 as a line mixer.
I love fiddling with knobs.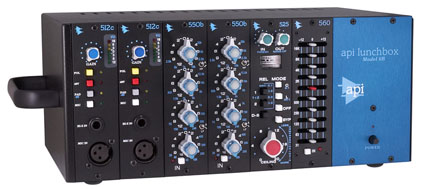 If you could pick any Human league song, which one would you like the most to remix?
Hmmm, Being Boiled would be a challenge.
Out of the bands vast back catalogue, can you name your favourite Human League album, single and song?
Love And dancing without a shadow, light years ahead of its time in concept.
Louise...it holds a special place in my heart, I think it relates to an old girlfriend.
Have you ever experienced a Human League concert? And if you have, what did you think of it?
Never, something I wish I had. I may have seen them at Glastonbury back in the day, but its all a little hazy.
The Human League are currently working on a new album, would your production style suit the band and could you see yourself producing them?
Oh man, Philip Oakey is a force unto himself, a peer. I wouldn't know where to start, I would be too scared I think. I could hear his voice on a Freaks record though.
You seem to master all parts of the music industry. DJíing, remixing, producing, playing live, running a label. So what are the future plans for Luke Solomon?
Hah. Producing, thatís where itís at for me.
I want to produce artists and bands, so I am gathering knowledge and experience to try and do just that.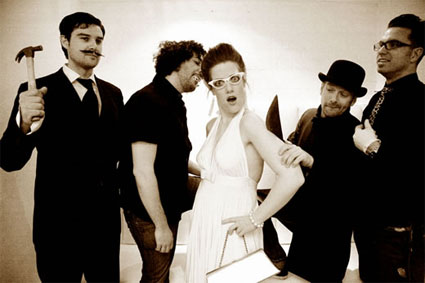 You can learn more about Luke's many projects on his websites:
http://www.myspace.com/lukesolomon
http://lukesolomon.wordpress.com