First a little background. How did you become involved in the music business to end up as a highly respected producer and remixer as well as founder of Santa Esperanza Records?
I got involved on the musical business with Daniel Wang, I had tons of tracks but never thought to release, firstly because I didn't know how to do it, I knew that my music will be released some day and Dany Wang was the man, he even came to know me in person at my house and stayed a week with me teaching me how to use an analogue synthesizer.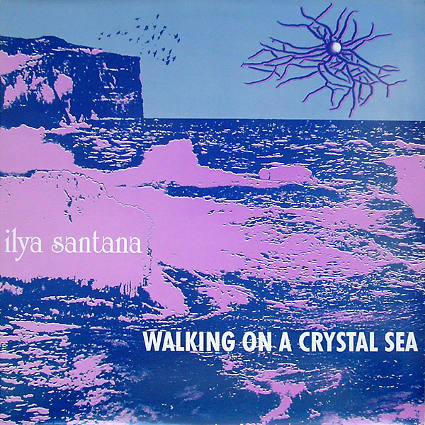 What was your knowledge of the bands history before you began to work on one of their tracks? Would you label yourself a fan?
Sincerly, I've always loved the great artists like Vangelis, Moroder, Tangerine Dream, etc, I've gone to the school listening to this while my schoolmates played football and basket, and my curiosity about the music grown up day by day. When I got into bed I placed on my Walkman songs like Oxygen (Jarre) or Chariots of Fire, I'm not really fan of those artists, I'm a fan of the music.
How did it come about that you were picked out to do a remix of Things That Dreams Are Made Of for the Hooj Choons single release back in 2007?

Oh, that was my very first remix, that was a challenge, remixing that song. I was about to reject this because I didn't know if I would make a good remix, but making that remix was really good for me because it opened a new door to understand my own way to make music, to expand my borders.

I really like the way you've kept parts of the original track but added a new groove and lots of great synth noises. So what were your idea behind the mix?
I really waned to bring the original to a new field, to the field of disco or cosmic, is hard to make something better than the famous dub version but I would put it in a new context.
As you deconstructed the song for the remix, any particular parts you enjoyed more and did you keep some parts of the original, besides the vocal?
I always like to respect the most possible the original song and use the best parts to make the remix.
What did you think of the original recording from 1981?
I think the original is great but I prefer the dub version, is amazing and how I said before every remix of this song will be under the shadow of the dub one.
Since the mix released was a dub version, did you make more than the one remix that made it to the final release?
Yes, I made some versions, they (Hooj Choons) prefered a dub and slower one cause the vocal part was used a lot and was interesting for me exploite all the possibilities.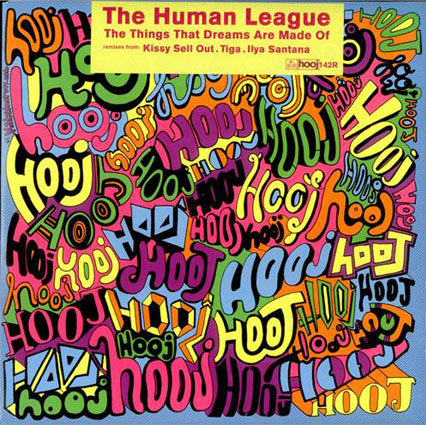 What kind of gear did you use for remixing? Is it all virtual synths for you or do you like to "fiddle with the knobs" from time to time?

I use only software, mostly analogue emulations of a TbT for the bassline, Korg Ms20 for efx and Arturia Cs-89 for leads and pads. For the percussion I always use native Instruments Battery and always use separate samples for kicks, snares, hats, etc. I program all by hand.

Philip Oakey is famed for collection old synths, so do you have any favourite synth or gear yourself?
Oh, as I said I do not use "real synths", I'm a son of the new technology, I was born on the age of software and I feel very comfortable here.

I tried a tons of soft synths all this years but finally I have five that I more or less always uses, for example the Novation V-station, is very flexible and have 3 oscilators, gives a lots to play. Uses too the Arturia Cs-80, is a perfect emulation of the original Yamaha that uses Vangelis on times.
Your mix was part of an excellent remix package with Tommy Bisdee, Martin Rushent, Justus Köncke, Tiga Sontag, Richard Stone as well as Sci-Fi Moritz. So have you had a chance to hear any of the other contributors?
Yes, I listened the Justus K remix and Tiga, have to said they are great remixes, every artists bring to his field and gives their special touch. Normally I can not have an objective critisism to the music that is not my style.
If you could pick any Human league song out of their vast back catalogue, which one would you like the most to remix?
Was incredible but the song was the one I liked the most, I discovered this one


with Dany Wang on Berlin, never listened before and I was amazed when I had the request to remix.
You're also a producer in your own right. Could you see yourself producing the next Human League album and how would you want them to sound?
Haha, that is a big thought. Normally I do not produce other artists, I really focus on my own music and never think to do that, but would be funny to create music apart of mine and get invloved in a new field, of course the new HM album will have a new cosmic sound ;)
Their signing to Mark Jones cool Wall Of Sound label in late 2009 looks like a perfect match?
To be honest I don't know him, I'm not really following other artists, very busy with my own stuff.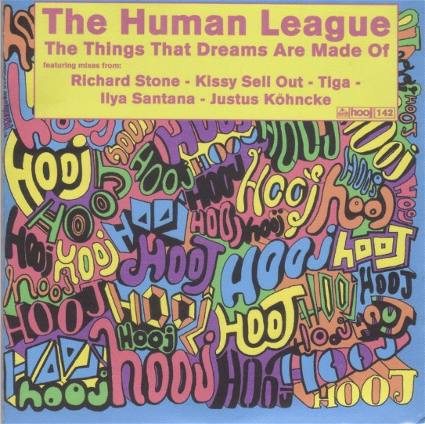 The label released first new Human League material in 10 years with the Credo album last year. Have you had a chance to hear it?
No, but after finishing this interview I will ;)
Out of the bands back catalogue can you name your favourite Human League album, song and single?
I think "The league Unlimited Orchestra" and the track, of course, Things That Dream Are made Of and Don't You Want Me Baby, reminds me of my childhood at school.
Have you ever experienced a Human League concert? And if you have, when was it and what did you think of it?
That's something I would have loved, but never went to a Human League concert, here in the Canarias there's not make many events like this.
The band has some very loyal and dedicated fans that try to get to as many shows as possible on a tour. Have you had the same passion for a particular band? You know, following them around the country, sleeping on train stations as you wait for the first train home?
Oh, no man, I'm not a real fan of Human League, I like some of their songs but not much more, I can't see myself following a group or artists on that way.
You've been in the industry quite a few years now, so how do you look at the changes the technological evolution has made in the music business?
I think the industry years ago was very bad, but curiously the music sales was good, and now there is more producers and artists that promote themselves and not get into big labels and the music sales aren´t very good.
The industry is changing but we have to wait a little more to see that established new bases on the industry model, nowaday the artists can´t find a balance between music sales and music creation.
You basically master the whole range of possibilities of the music industry, but do you have a favourite out of producing, recording, remixing and being label boss?
Hmm, really like the work of some artists on some aspects, for example, Lindstrom is the most creative artists for me right now with Todd Terje, they're inventing his own sound in every new track, like the Mushroom Project and how they make great efx and atmospheres and how they treat the sound and how they involve the listener in the song, those are some examples that I remember right now.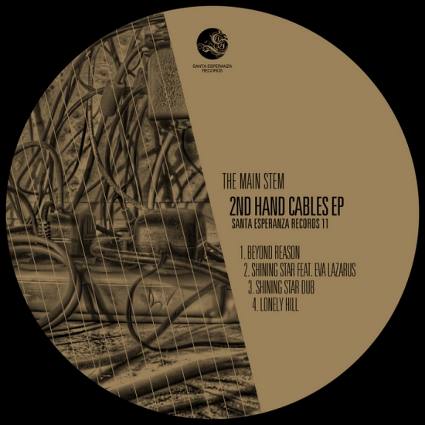 You seem like a very busy man, so what are the future plans for Ilya Santana?
Keep making music, I dont know how far but the sure thing is that my sound have an evolution with myself, keep discovering me and new frontiers. Also running my label "Santa Esperanza Records", there are many artists that have to be discovered and Santa Esperanza is the first hope for them.
You can hear the Ilya Santana Dub Mix of Things That Dreams Are Made Of here and you can buy it here.
To learn more about Ilya Santana, please check the below links;
http://soundcloud.com/ilya-santana#
http://ilyasantanamusic.blogspot.dk/
http://www.facebook.com/ilyasantana