First a little background. How did you become involved in the music business in the first place to become a sought after producer and remixer?
I've always been into writing and recording and messing around with technology from a young age, but the transition to being a producer was more accident than design through putting out my own records (Girls On Top).
Previous to that I'd done some engineering in studios and been around musical friends who had been an inspiration.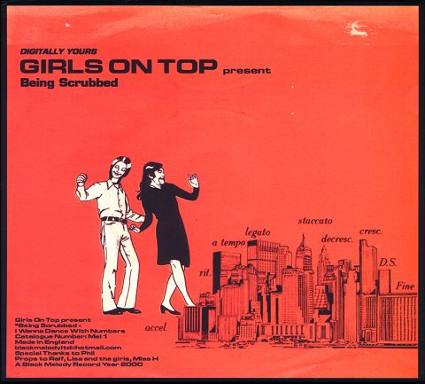 What was your knowledge of the Human League and their vast back catalogue and history? Would you label yourself a fan?
Yes of course I'm a fan. I was obsessed with Travelogue and Reproductions as a kid hearing them for the first time many years after they were actually made.
I loved the songwriting and how out of place it was with what the world was offering at the time, and the sound of the music and electronics, the futurism and how it all seemed like an alluring and complete world that I entered just by listening.
The project has been described in great detail in both the innersleeve notes and on the brilliant fan site www.blindyouth.co.uk. But what gave you the idea in the first place to go ahead with getting this compilation released?
Around the time of my league sampling records I think I'd stumbled upon Blind Youth and Sean (webmaster of Blind Youth). It may have actually been just before that thinking back as I think the idea really came fully to fruition when I was talking to Martyn (Ware) and co obtaining clearance for the samples.
I'd heard Future / Early league tracks on bootleg tapes and Sean had collected lots more with the help of Dave (Beevers, Human League studio engineer).
Sean helped a lot in bringing the project together and it was great fun going through the tapes and working out what to put on and how it all fitted in with League history.
And meeting the band and chatting about this great time in music of course!
Can you name any favourite song from the compilations tracklist?
Last Man On Earth stands up as the classic ahead of it's time track for me, although to pick and outright favourite would be difficult. I really like the Future era and then the morph into the early League.
Dance Like A Star as well for the speech at the start!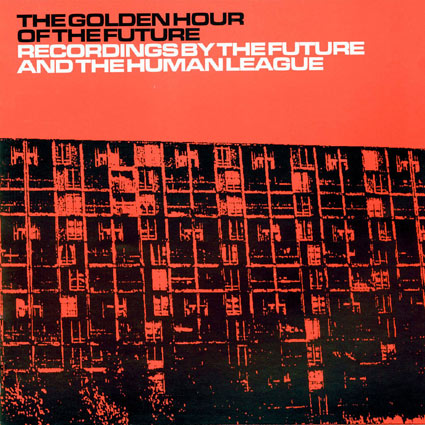 The album has just been re-released in remastered form on your label in both a digital and CD format. So were you not entirely satisfied with the end product of the initial release?
Technology moves on so we were able to squeeze a bit more from the tapes in terms of noise reduction, especially the earliest stuff.
Martyn raised the point of what we should really do when it comes to remastering, isn't it more authentic to leave the noise there, after all this is more likely how it would have been heard at the time - ie on a cassette duped from another.
We took the view that if they'd been able to avoid that at the time they would have! By the way, the remaster was done because the original master and parts for the Golden Hour were destroyed in a factory fire so it was worth doing anyway, its not some major remastering corporate plot.
Are there more tracks hidden away in the Human League vault for a volume 2?
I'd like to do Volume 2, I think with the digital sampler with the extra bonus tracks it shows you can get this stuff out legitimately and quickly which is great.
There was so much stuff on the tapes there is probably enough for a volume two but I think it would be even more fan based than the first which is a kind of complete document of the times. The rest are early demo's of songs and tracks that probably appeared in the Virgin era.
I'll see what the band say, some of that stuff may require more investigation.
The release earned some good reviews for its experimental nature and inspiration for later electronic bands. Has the tracks inspired you in any way in your own work?
Things like Year Of The Jet Packs remind me of what I used to try to do as a kid, its funny that I hadn't heard that at the time.
I think the idea of what we call "Synthpop" comes from the Phil era of early league and thus the idea of a synthesiser based pop song could beÖ that's had a big effect on me and the way I work.
The Golden Hour Of The Future wasn't the first time you laid hands on Human League material, since you sampled both Being Boiled and The Things That Dreams Are Made Of for some of your own releases. Any other Human League tracks you are thinking about sampling?
Not at the moment, for me I'm weary of treading where I've been before and always like to feel like I'm moving on.
In the last year or so I've been asked by a major to do a (Keep Feeling) Fascination based mashup track, and a The Things That Dreams Are Made Of cover and I've turned them down. That's not to say it'll not happen again but like the League and most of my fave bands they strive to move on, not look back.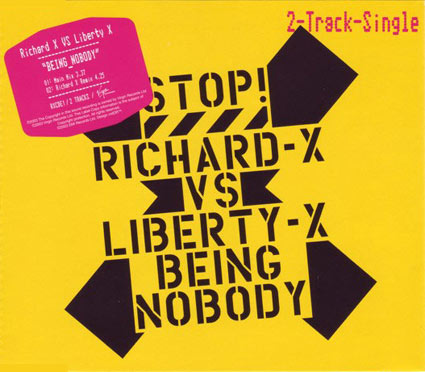 The band is currently locked away in their Sheffield studio working on tracks for a new release. Being a producer in your own right, could you see yourself producing the next album? And how would you want them to sound?
I think I said I'd be interested before in trying something out. They know where I am! Sound wise I think it's very much Phil's vision and I think that needs to come from him, I imagine that certainly influences the songwriting direction.
They are currently without a record deal and are looking for ways to get the new release out. Would they be out of place on the Black Melody label? (hint, hint!)
I donít think they'd struggle at all to get something out. Black Melody would welcome them of course.
Any of the gear the band were using in the old days you're itching to get hold of?
Martyn sold his Jupiter 4 which I missed out on a few years back, that's probably it. I use the system 100 on most of my productions although don't have a bespoke "beer cage" for it.
And what is your own set up these days? Are you a virtual synth man or do you like to fiddle with the knobs from time to time?
A couple of virtual synths but mainly the good old analogue rules, certainly on the instrument side. Virtual synths are getting a bit like the D50 era where one sound fills up the entire mix.
Favourite Human League album, single and song?
Lots and lots. The Black Hit Of Space for its sheer out-of-this-world-ness at the time I first heard it.
Have you ever seen the band live? And if you have, what did you think of it?
I have a couple of times which was great fun and will be at the next London show. That reminds me I meant to mention to Phil about an idea for next year.
You have done excellent remixes for a string of my favourite electronic artist like Depeche Mode, Pet Shop Boys, Yazoo, New Order and Soft Cell. All that is missing is an official Human League remix ;-) Would you consider doing a remix for the new release? If you could pick any Human league song to remix, which one would you choose?
I think I talked about doing Empire State Human around the time of the Some Girls release with someone, being that it was one of the first prototype Schaffel tracks.
If anything I'd like to do something new, with the league stuff it feels a little bit untouchable in a remix sense for me, it was different when I was cutting it up and remodeling it I feel.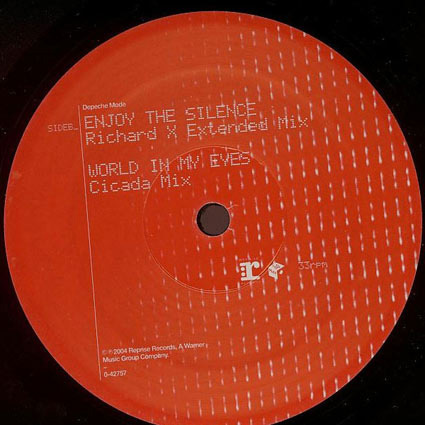 Future plans for Richard X?
More records coming out I hope. There's new tracks with Annie and Saint Etienne done and loads more stuck in the pipes of various labels.
There maybe more stuff on an offshoot of Black Melody this year as I've been missing the more instant gratification of just putting out records rather than them sitting on a record company shelf for years.
Learn more about Richards future releases and The Golden Hour Of The Future re-release at:
http://www.myspace.com/thegoldenhourofthefuture