First of all, what was your own career path in becoming involved in the music business a video director? Was in always in the cards you would go that route or did the world miss out on a swaggering rock star?
I guess I've always been involved in music, from playing in bands, to doing album artwork and posters for other bands. My parents were both involved in filmmaking, so that's something else I grew up with, I guess it was inevitable at some point they'd combine.
Ewan and myself were asked if we wanted to make a video for a local band called Truckers of Husk, which we did for no money, it was pretty good, got us some attention and it took off from there.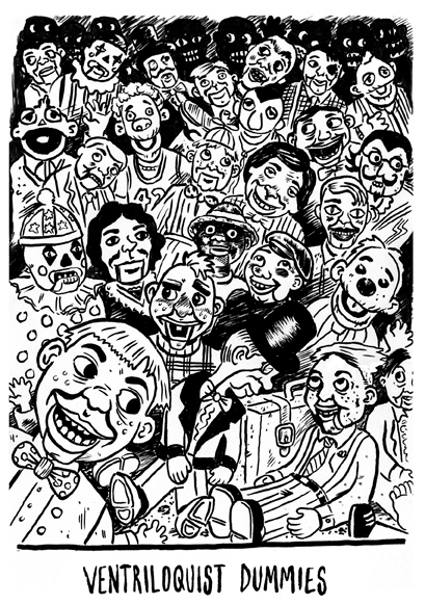 How did it come about that Casey + Ewan were chosen to direct the promo video for 2011 single Never Let Me Go?
We were asked to submit a treatment by the label, I guess the band liked it and we got to make the video (quite the anecdote, eh?).
How much knowledge did you have of The Human Leagues long and glorious history before you started working with them? Would you label yourself a fan?
Obviously, everyone's heard of The Human League haven't they? I've always enjoyed them on the radio, but the only album I own is Reproduction.
Did you come up with the whole concept or did the band have some input?

Yes, we came up with the idea for the video by ourselves.
However during a pre-shoot meeting with the band I suggested that I wanted to do a slit scan of Phil's head (which can be seen at the beginning and end of the video), and coincidently Phil had taken some panoramic type photos on his phone of his head, which were pretty similar to what I had in mind.

It does look stunning (and weird!) with the effects, so how did you process the pictures to get that look?

The main abstraction in the video is mirrors, everything is done with mirrored imagery. Symmetry just makes people look odd and alien. We took that as a start and just kept making things weirder, like walls of body parts. The most laborious part was the slit scat processing.

The video features a rather nasty looking octopus, a reference to the bands nineties album Octopus or a coincidence?

Just a coincidence I'm afraid. We like visceral things, and octopi have great onscreen presence.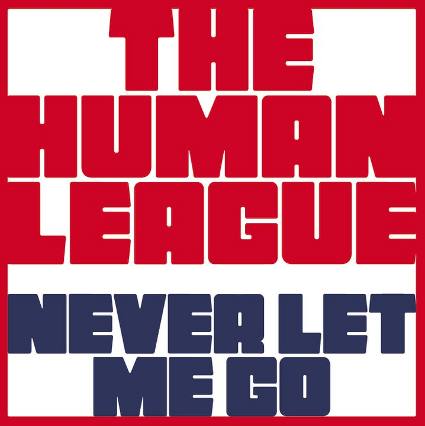 Susan, Joanne and Philip come across as very nice people, so how were they to work with?

They were genuinely lovely, I wouldn't say so if it wasn't true. It's nice to know you can spend that long in the music industry and not become a dick. Or maybe when you spend that long in the industry, some people come out the other end with a concerted mindset not to be one.
Do you need to hear the song before you can get inspired to come up
with ideas for a video?

Well, we have a stack of ideas which we want to make, and occasionally they'll fortuitously fit with a song. But more often than not we'll play the song through and see what comes to mind.
Are there any plans to work with the band again?

Be more than happy to if they'll have us.

Never Let Me Go is second single from new album Credo, which has been getting great reviews among fans and most of the press, so what were your initial thoughts the first time you heard the album?

I haven't heard the record sorry.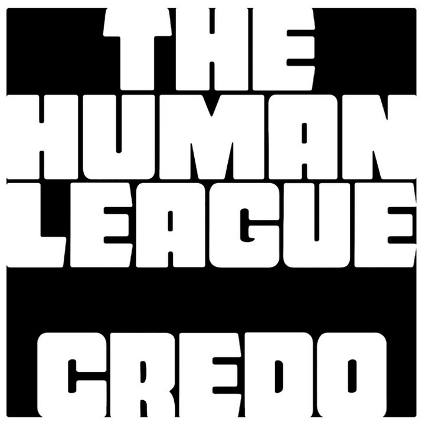 Out of the bands vast back catalogue, can you name your favourite Human League video?

Steve Barron was a great video maker, the video for Fascination I really like, especially The Legion of Rock Stars version.

Musicwise, can you name your favourite Human League album, single and song?

Probably Reproduction, and Being Boiled, I like the dark stuff. But the pop stuff is great too though, Together in Electric Dreams is a corker.

The signing in late 2009 to Mark Jones cool Wall Of Sound label looks like a perfect match?

I know nothing of these things.

The band has admitted not being great live in the 80s, but has evolved into an amazing live band through the last 10 years and put on a really good show. Have you experienced a Human League concert? And if you have, when was it and what was your impression?

I'm afraid I've never seen them play live.

They have some very loyal and dedicated fans that try to get to as many shows as possible on a tour. Have you had the same passion for a particular band? You know, following them around the country, sleeping on train stations as you wait for the first train home?

I mostly listen to bands that split up long before I was old enough to go to gigs. But there are definitely a few bands I love with unnatural passion… Cobra Killer, The Barmitzvah Brothers, my favorite current band are some screechy Lancastrians called The Lovely Eggs.

How do you look on the importance of the promo video in todays music market where the dedicated tv channels and tv shows are more or less gone and most videos have their time on the internet?

I think the internet has breathed new life into the music video genre. They seem to compliment each over. Although big money will always monopolise, as they're able to advertise and buy favours more. It's a far more level playing field now, and more viewer led, so if you're doing good original work there's far more chance of getting your work seen.

You've directed for a whole range of different artist, so any favourite video?

I'd have to say the videos we did for Cate Le bon and John Grant.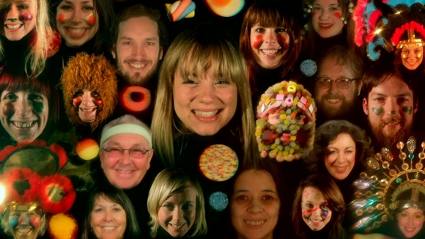 You seem like very busy people, so what are the future plans for Casey/Ewans?

Well we've just completed a video for DJ Shadow called Scale it Back, which has a pretty neat idea. And I've recently finished a video for a band called The Lovely Eggs which is quite quite'special' http://vimeo.com/33114452. We just end up where the wind blows.
You can watch the Never Let Me Go video here. And you can buy the original single release here.
You can learn more about Caseys work and future projects by checking out these links;