First a little background. How did you become involved in the music business to end up as a highly respected producer, DJ, remixer and artists?
In the early days I was in an Indie-Dance band called Emission, we were a bit like EMF or The Shamen with thrash guitars. Then I became a body-piercer, it was through some of my piercing clients that I started going to gay clubs where I discovered trance music, then I was hooked. The record labels and DJ-ing followed later.
I've been a pro-musician now for 16 years.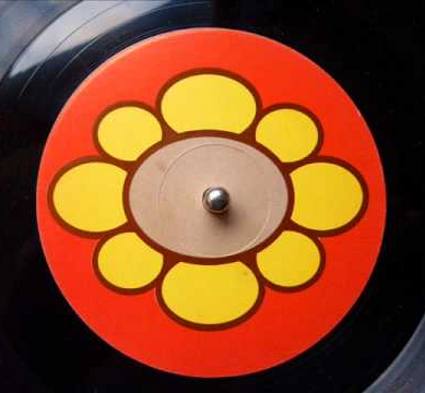 What was your prior knowledge of the bands history before remixing them? Would you label yourself a fan?
Of course, I grew up with the band, my sister had a copy of 'Dare', still a great album. One thing I liked about Martin Rushent's production was that it was so precise, not sloppy like many early electronic bands. They used drum machines rather than compromising with a 'real' drum kit to appeal to the rock scene which was a real bane on the electronic music scene in the 80's.
I loved the Pet Shop Boys too, Erasure, Depeche Mode, Frankie Goes To Hollywood and bands like that.

How did it come about that you were hired to remix 1996 single Stay With Me Tonight as part of Space Kitten with Sam Tierney and Andy Bury?
As 'Space Kittens' we formed a relationship with East West via Paul Oakenfold, we remixed Jimmy Sommerville 'By Your Side' previously - I think it was simply a case of them offering us the job.

Your vocal remix is such an epic affair. 8.35 minutes of pure electronic bliss as you've build it up so well you don't even notice the number of minutes. I especially love the way it breaks down halfway through and builds up again. So what were your ambitions with this mix?
That was a long time ago - I have no memories at all of working on the vocal mix, other than that we kept running out of polyphony on the sampler! There were 3 of us working in Sam's bedroom at his Dad's house, empty Budweiser bottles, Burger King wrappers & ripped Rizla packets all over the place - it was such a tip.
I do remember that it was summer and we were all roasting hot.

You also did a brilliant dub mix that is even longer as it clocks in at 9 minutes plus. It's more aggressive in sound than the vocal mix, so what was the idea behind that version?
That one came about when we time-stretched a section of the girl's backing vocals, and they sounded very spooky, it suggested a darker approach - I think we just did it for the pleasure, we weren't asked to do it. That 'Future Dub' is probably one of my favorite mixes from that period. It's very 'early Goa-trance' sounding actually. The bells are cool too.

Did you make any more remixes that didnít make it to the final release of the single?
No, just the two.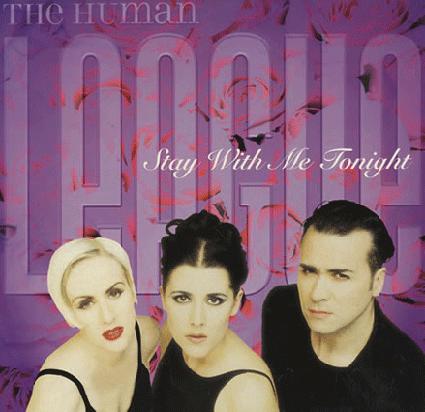 Listening to the mixes 16 years after it was released, anything you would have done differently?
Nope.... It is what it is, I never listen to old productions and want to change anything,
I'm usually 100% happy with tracks before they get signed off. Of course, production qualities have improved in leaps & bounds, but I think that although they sound very 'of the time', those old Human League remixes are still listenable. That's the thing with contemporary dance music - it ages very quickly.
In 2007 you did a fantastic remix of Things That Dreams Are Made Of for the Hooj Choons single release under the alias Richard Stone. How did that come about?
A peculiar one - I knew Hooj Choons had a release plan for it, I didn't think it could work as a Trance remix, but Jerry from the label asked me on a whim to try and do a big-room electro house remix.
I'd never ever done anything along those lines, but figured it might be fun, and I had a great time doing that one - the huge chorus and stabbing chords, the wobbly synth riff etc, it just sounds phat.

It was an awesome collection of remixes, but your version topped them all. Just love the way you've stayed loyal to the original version but added such a powerful production with the heavy beat, thumping bass and robotic voices. So how was your approach to remix this classic?
Cheers! Well, when I remix anything I always try to stay true to the Original version - retaining the integrity of the song structure etc, just giving the production a modern twist.

Sounds brilliant the way the female vocals have a more prominent position in the mix, but are they the manipulated voices of Joanne and Susan or a re-recording?
Yeah I did vocode them - I love the sound of Joanna & Susan - they had a sort of robotic heavily chorused sound to them on early League releases, I tried to recreate that and bring them to the front.
The girls have always got a lot of stick for having 'less than classically trained sounding' vocals (to put it mildly) - but that, to me, is the beauty of their backing vocal style. It works perfectly, and compliments Phil's lead incredibly well.

You also did a really cool dub mix, so what did you want to achieve with this version?
Well - Dub mixes exist purely for Djs who don't want to play vocal tracks, they are more of a groove, something for longer darker sets.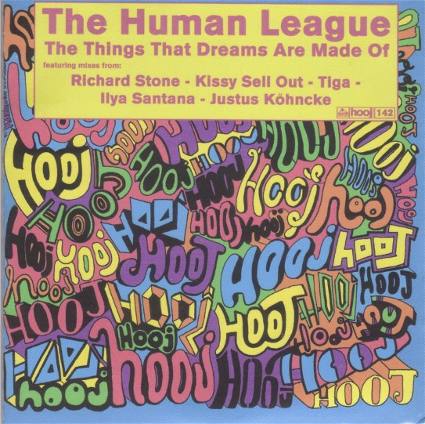 You delivered in total 3 remixes as there's also a great radio version, but did you make more than these 3 mixes?
No, just the 3 mixes that got released.

What kind of gear did you use for remixing back in 1996? And how is your set up these days? Is it all virtual synths for you or do you like to "fiddle with the knobs" from time to time?
It was all analogue gear of course, samplers, synths etc. We had our studio stolen many years ago and I never bothered to replace all that old gear. I still use a bit of outboard gear, but there's no need to any more, virtual instruments
are all you need really these days, apart from of course when I'm performing live.