First a little background. How did you become involved in the music business? As I understand from your bio on your myspace site you started out wanting to be a pop star but your interest soon turned to production?

I was into music from a very early age and screamed the house down every time I saw a piano. My parents inherited a piano and I started piano lessons at the age of 5. I got into pop music at 11 and had a band at school.
I have always straddled pop and classical and went to the Royal Academy of Music in London to study composition and piano, dropping out after 2 years. There was only so much Palestrina I could take and the Academy (at that time) had a kind of "Mozart is God" fundamentalism that I disapproved of, plus I was very distracted by what was happening on the streets in London - it was 1977/1978, so punk and New-Wave were in full swing.
I had started a band called Home Service. We made a couple of very low budget records on our own label, Crystal Groove Records. I fell in love immediately with being in the studio. I thought it was amazing what you could do and, in my quest to be a pop star,
I wanted to learn how to engineer, so we could make our records sound better. I ended up being so busy, firstly engineering, and very shortly afterwards producing, that I had no time to do my own stuff.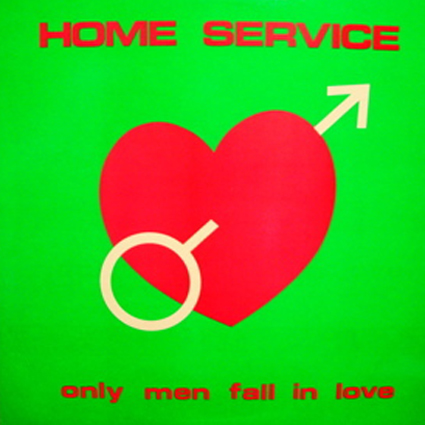 You engineered on the Hysteria album, which has gone down in Human League history as the most difficult, time consuming and expensive one to create, they changed producers twice and Jo Callis left the band soon after its release. How did you experience the making of that album?

I think it's misleading to say I engineered some of Hysteria. I was over-credited! I was an Assistant Engineer/Tape Op at Air Studios at the time and was in the studio for one or two weeks during the making of that album. I was more of a witness.

It was with the new line-up, after Dare, at Air in Studio 4. It was a very low-key week or two, everything moving very very slowly. Chris Thomas didn't come in once (I think there was some domestic stuff going on).
Phil and the girls were always very late. Then they'd go out shopping. Phil would often go to Hamleys (the toy store), then come back and try to get a sound on the Synclavier usually ending up with something that sounded like a Casio, ha ha ha. Or try a vocal.
Nobody seemed to be in the mood, so they'd just go home. I'm not sure I witnessed their most productive moments. I think they needed Chris' presence.

I can understand why it was such an expensive album, I think Air Studio 4 was £800 a day and they drifted in and out for weeks.
Even if your input was minimal, how do you view the album? As follow up to Dare, it was regarded a failure by the press, but it did still produce 3 Top 20 singles with The Lebanon, Life On Your Own and Louise, an achievement most bands would envy.

I can't stress how minimal my input was! Of course I admire their success. For me the album didn't have the flow and ease of Human League at their best.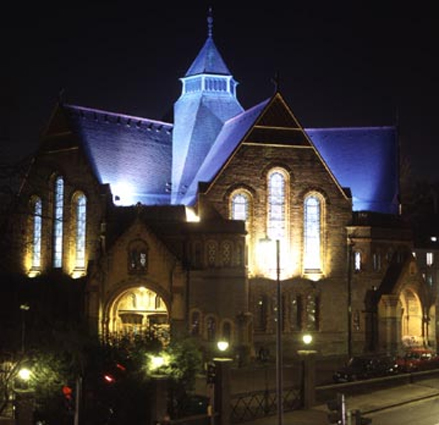 What was your knowledge of the Human League prior to working on the Hysteria album? Did you notice the first two more experimenting albums or was it Dare that got your attention?

I was into Human League from their Being Boiled 7" on Fast Product and saw them in their original form live several times at the Nashville, the Palais, the Lyceum. I bought their first album, produced by Colin Thurston, which I was disappointed by. I preferred the Fast Product stuff until Dare, which was definitely a classic.
Since your engineer days, you've worked yourself up to become a well respected producer. And the band is currently locked away in their Sheffield studio working on a new album release. Could you see yourself producing their next album?
I haven't produced anything other than my own projects for 10 years! Although I
bumped into Phil a few times 10-15 years ago (we had the same manager, Bob Last for a while and we still have the same lawyer, Steven Fisher) I have never been in their orbit.
Favourite Human League album?

Dare. It was the coming-together of The Human League and Martin Rushent at their best.
You went to see the band live in their early years where they relied heavily on back up tapes, but have you experienced them in concert lately as they have evolved into a great live band with emphasis on performing the electronic sound?

No, I haven't seen them live since the early days.

I have to mention your work with my fellow countrymen and favourite danish band; Gangway. I would like to congratulate you on the production of the albums Sitting In The Park Again and The Quiet Boy Ate The Whole Cake, especically the latter, which is my favourite album.

Glad you like The Quiet Boy Ate The Whole Cake. I'm really proud of that album. Still sounds fresh to me. I'm still close friends with Henrik and Torben, we visit each other frequently.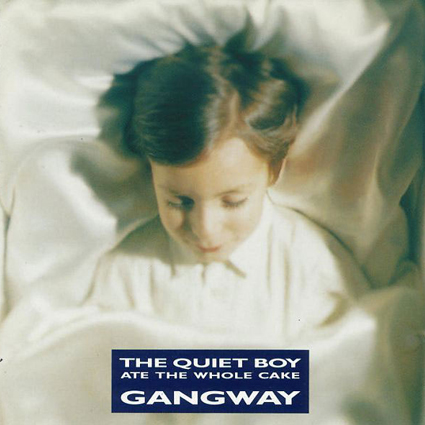 Well say hello to Henrik and Torben from me ;-) Denmark is screaming for them to reunite, as they are sorely missed. I know roughly what Henrik Balling has been doing since Gangway, but what about Torben Johansen? Is he still making music?
Torben is A+R at Sony-BMG Denmark. Henrik tells me his project with Lester is almost ready...
You arrived in London in 1977, 18 years old and must have experienced first hand the evolution of the buzzing electronic / new romantic music scene of the late 70s and the early 80s, which must have been exciting times?

My band Home Service played at the Blitz while the New Romantic thing was starting. Yes, it was an exciting time for music. Thanks to Punk we had a feeling that the rule book about what a record could sound like had been thrown out. All those bands like Cabaret Voltaire, Thomas Leer, Dalek I, This Heat and so on could not have happened without that shake-up.

I go clubbing infrequently. I went clubbing a bit in the early 90s when I was making some dance records, such as Puro Sesso. More recently I did some tracks as UltraViva in 2003/2004 with Mark Moore, the DJ who was S-Express. Hilmer Hassig recently re-mastered them and they are now up on my site www.davidmotion.com.
I went to see him at Madame JoJo's in Brewer Street several times. He was running a club called Electrogogo there once a month until a year ago. Funnily enough, the other guy involved in the club is Frank Drake (Frankie D) who had a fanzine called "In The City" back in the late 70s/early 80s. He and his partner Pete discovered and helped my first band Home Service. Small world.

The technology has evolved at an unbelievable rate in the music business. How is it working in a studio today, compared to when you started out?

I have racks of equipment I never turn on. I do everything on my MacBook. It's ridiculous. I love it, it's so convenient and easy. You can work anywhere. I can send files to Hilmer in Kobenhavn for mastering. I also love how easy it is to upload onto my website. Write it, mix it, bounce it, upload it.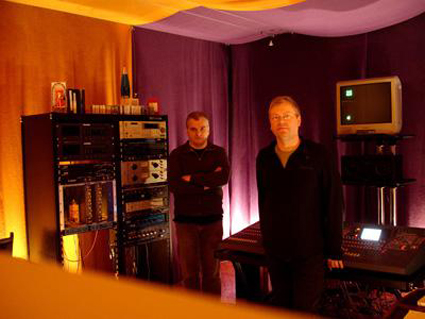 Future plans for David Motion?
I have a third Library album ready to go. I'm half way through another Neo-Classical album and half-way through another Electronica album. At some point Jesper Siberg and I will do a follow-up to "music to eat and lie down to".
I'm also very busy with my wine shop "The Winery" www.thewineryuk.com. I travel 6-8 times a year searching for great new wines. I love my life!
Follow Davids projects at: