Marsheaux were formed in 2003, but was it always in the cards that you would end up in the music industry?

We were always music lovers but we didnt have any plans to form a group until 2003. We decided to form Marsheaux as a joke after a big doze of red wine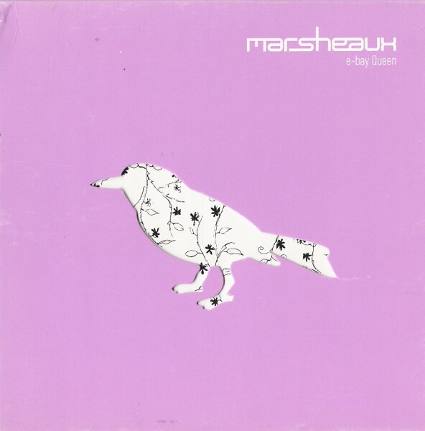 What was your knowledge of The Human Leagus history before you began to work on one of their tracks? Would you label yourself a fan?

Yes we were fans of the first HL darker period but we instantly fell in love with them with Dare and Love And Dancing.

Dare is the best synth pop album ever made/produced. Love And dancing is the album that we use often as a reference to all Marsheaux albums. Especially on Peek A Boo period we've been listening to this on repeat.

We also think that they lost their way with Crash and the american direction of the band but Octopus was again a big surprise for us. It proved that Phil never lost the ability to write great melodies

How did it come about that you were picked out to do a remix of latest single Sky?

Mark Jones was in contact with the boys of our label, as Undo was going to distribute the Credo CD in Greece.They asked us to pick a track from Credo that we would like to remix and we chose SKY without knowing that this would be the 3rd single

Since this is the first new Human League material in almost 10 years, what was your initial thoughts the first time you heard the track?

We were lucky because we listened to the album 2 months before its release.

Together with Sky we also liked a lot Breaking The Chains and Never Let Me Go, from the first listening.

You've done an awesome job, just love the way you've been faithful to the original, but at the same time totally revamping the electronic soundscape and groove of the track. So what were your ambitions with the mix?

Thanks a lot. Many people have contacted us telling that they loved our mix. When you have to deal with Phil's voice then you must be faithfull to the original.

Actually we made a different production than a remix to the track.

We didn't have any ambitions. We were a bit disappointed with the company not releasing not even one of the 3 singles in physical format, only digitals. Its different when you have your music on physical cd.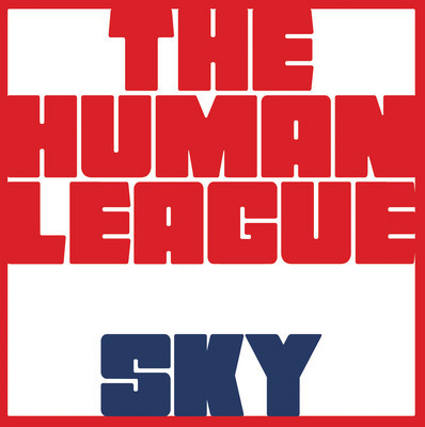 As you deconstructed the song for the remix, any particular parts you enjoyed the isolated sound of?

Of course the voice of Phil. We 've been listening the acappella many many times.

We' d love to do a duet with Phil. Maybe when Joanne and Suzanne leave the band then Phil can tell us to do the backing vocals!!:)))

What kind of gear did you use for remixing? Is it all virtual synths for you these days or do you like to "fiddle with the knobs" from time to time?

We use virtual synths when we're doing remixes (actually we try new software everytime we remix) but we use a lot of analogues when we record our albums

Did you do any more remixes of the song? And if you did, what did they sound like?

Yes we did also a really great Dub version (it reminds us a lot of Arthur Baker's remix of New Order's Confusion) and an extended mix of the edit version. We have sent them to the record company but really don't know if they have serviced them anywhere.

So far the remixes has only appeared digitally on various websites as promotion, but are there any plans to release your remix on a physical format like a promo 12"?

We really don't know.
We' ve been told that Undo will try to release the 3 Credo singles on CD (3 cd singles housed into a boxset) with all the extra mixes + the Egomaniac (Fotonovela Remix) but we don't know if this is going to see the light of the day. Would be a great idea though.

Your mix is part of a great remix package with Martin Brodin, The Hacker, Plastic Plates and Fusty Delights also providing some excellent remixes. So have you heard any of the other contributions?

We liked the Hacker's Mix and the funkier Plastic Plates Remix.
Their signing in late 2009 to Mark Jones cool Wall Of Sound looks like a perfect match?

Wall Of Sound is really a cool record company. We think that groups like The Human League, OMD, Blancmange, Heaven 17 need independent labels. Not big majors

So we believe that the WOS is a perfect choice.
The label released first new album in 10 years with Credo in March 2011, have you had a chance to hear it?

Yes and we liked it. Wasn't their best album but at least it didn't disappoint us.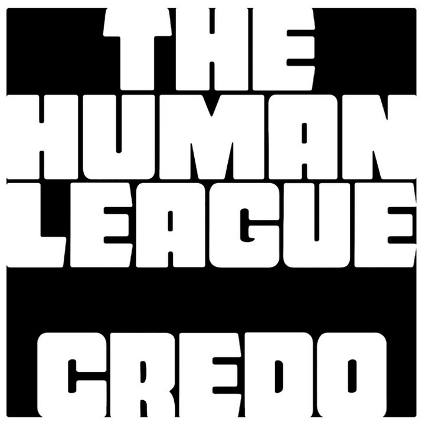 If you could pick any Human league song out of their vast back catalogue, which one would you like the most to remix?

(Keep Feeling) Fascination, Seconds, Life On Your Own

Out of the bands huge back catalogue, can you name your favourite Human League album, song and single?

Dare for album because it haunts us until now. When you listen to Dare for the first time your first thought is: ' Oh God! I want a synthesiser ..'

Do Or Die for song because after 31 years it still works in its brilliance and Love Action(I Believe In Love)/Hard Times for single because its one of the most perfect A Side/B Side single of all times along with OMD's Electricity/Almost , Depeche Mode's Stripped/But Not Tonight and China Crisis's Wisful Thinking/This Occupation.

Philip Oakey is famed for collection old synths, so do you have any favourite synth or gear yourself?

Our favoutires are when the KORGSQ10 play the MS10 and MS20.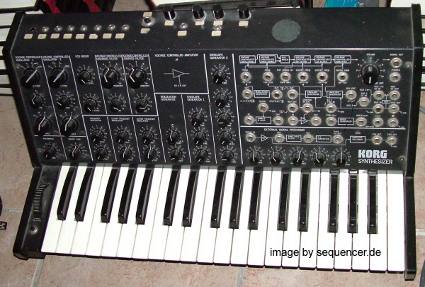 Have you ever experienced a Human League concert? If you have, when was it and what did you think of it?

We've both been on Steel City Tour in 2008 with ABC and Heaven 17. We had a blast!

The band has some very loyal and dedicated fans that try to get to as many shows as possible on a tour. Have you had the same passion for a particular band? You know, following them around the country, crashing on train stations as you wait for the first train home?

No, but maybe we could make it for Erasure. We never get bored wathcing Andy Bell on stage.

The Sky remix isn't the first time you've knob twiddled your way through a Human League tracks as you did a rather brilliant cover version of Empire State Human back in 2007. What was the idea behind covering that particular song?

We did this as an exclusive for the Electronically Yours site, to promote the event in Hoxton, London back on 2007. We really belive that this is a brilliant cover. Especially the music part, because we know that we can't be compared with Phil's vocals on original.

Being as big a fan of Depeche Mode as Human League I have to ask you about the work you've done with Basildons finest. Back in 2004 you did a rather epic "Special Depeche Mode DJ Set", what was the thinking behind this?

We have a really 'close' relationship with the boys from Hysterika (greek Dépêche Mode ) fan club. We play as guest DJs at Hysterika's party from time to time and that was the set we did on 2004 the night we played with Andy Fletcher if we remember well.

We play a lot of DM elements at our DJ sets.

A year later you did a rather snappy version of New Life for a Greek Tribute album to Depeche Mode. What made you choose that particular track?

We would choose any track from Speak and Spell. We chose New Life because it is really close to our sound. We had a lot of difficulties choosing a Depeche Mode track to cover. If it wasn't New Life it would be one from Ice Machine or Shout. We wanted to do something from Vince Clarke's period.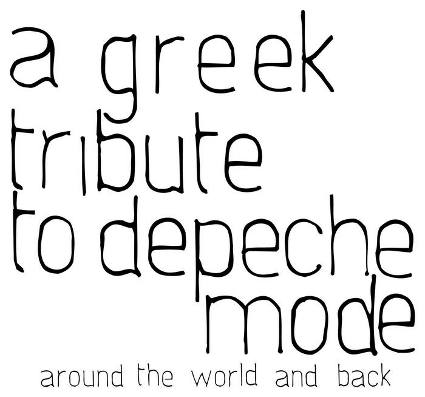 You then did an absolutely brilliant remix of their 2005 single A Pain I'm Used To. Can you remember what you wanted to achieve with this mix? And I can't really work out if it was ever officially released by EMI and Mute?

It is well known that we have the worst relationship with time. When EMI asked us to remix the track and send it to MUTE for approval we were very happy. But we managed to send the remix after the release of the single!!
After all these years we think that this worked well for us, because the hype with this 'lost' remix was big through blogs and a lot of people were looking for it and many Depeche Mode fans were getting to know us from this obscurity.

You've also been rubbing shoulders with another electro pop pioneer as you've worked together with OMD on several occasions, including 2 amazing remixes of She's Leaving and If You Want as well as supporting them on tour. So how did all that happen?

The truth is that our sound is closer to OMD than any other band. When we start working a new song together we find many similarities to OMD sound from the Architecture & Morality era. All our first demos are like they've come out from Architecture & Morality.

We first met Andy + Paul in Athens and after that we have been in contact.

You've also done some fantastic remixes for some of my other favourite electro pop bands like Mesh, Client, Hurts and Parralox. Since you seem to have impeccable taste when it comes to electronic music, any other artist, new or old, you're itching to collaborate with?

We'd love to collaborate with Jane Birkin, Andy Bell, Sarah Blackwood, Martin Ware and Mike Howlet.

The Marshaeux sound seems to evolve with each album, so what can fans expect from your next longplayer?

Everybody thinks that Lumineux Noir is our roof but the new album will be much better than LN.

You're signed to ubercool german label Ouf Of Line, who hosts a whole bunch of the best alternative electronic artists. So how is it being signed to a label that clearly understands electronic music?

We were not sure in the beginning that this was a right decision because Marsheaux were the only pink dot inside the black canvas of OUT OF LINE, but now we can understand that they have worked us with full of respect and we are thankful. We have great reputation in Germany and this is because of Out Of Line.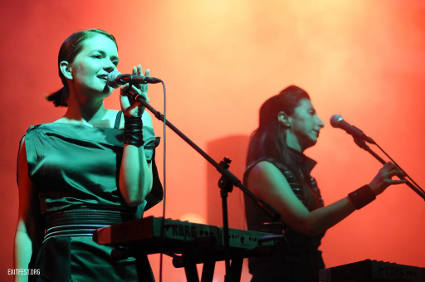 You seems to be some very busy ladies, so what are the future plans for Marshaux?

We are in the studio working our new album which will be ready in April 2012.
The Marsheaux Mix of Sky is sadly not available anywhere at the moment, but you can buy the original single release of Sky here.
any
You can learn about Marsheaux by checking out their official website;