First a little background. How did you end up in the music business in the first place? Was it always in the cards that you would end up behind the mixing desk or did the world miss out on a swaggering rockstar?
The simple answer is, like the story of my life, I was in the right place at the right time!
I was in the middle of my 'A' Levels at school getting more and more disillusioned with education when I happened to pass the school jobs notice board advertising that a brand new multitrack recording studio was opening and needed a trainee recording engineer.
I'd always been heavily into music from a young age, like about 7 or 8, listening to Radio Luxembourg on a little pair of headphones in bed, way in to the night, long after my parents thought I was fast asleep. I also remember messing around with reel to reel tape recorders my Dad had and chopping up recordings and making edits and generally messing around with audio and a microphone he had at the time.
I became a mobile DJ too, having built all of my own lighting boxes and took my gear on the road most weekends once I could drive! Way too much lugging around of equipment though, so I was very pleased to land a gig at the local nightclub, where between 16 and 18 years old I was working weekends there as resident DJ. Great fun – I remember turning up with the latest 7" and 12" singles at the time and seeing the reaction when they got played!
So I got the job with Ian Dent at Daylight Recording Studios in Devon and eventually became house engineer. We were working mainly with local bands recording like a 3 track demo to give out to pubs and clubs for them to get gigs, as well as a few record company demo sessions.
Occasionally we did some classical stuff and sometimes some speech based jobs but it was great experience and certainly recording learnt the old school hard way. No Pro-Tools and computerized stuff, it was pure analogue! Decent microphones and a One Inch Multitrack Tape Recorder and learning through trial and error.
There was no School of Audio Engineering or training courses so I had to learn on the job! Definitely the best way! Drum Machines had just been invented along with the Fairlight and Emulator sampling keyboards – quite a joke really compared to today's technology – those things were always breaking down!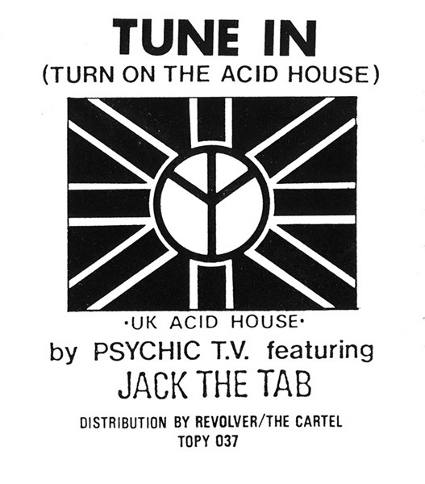 In 1986 Ian Dent said to me that his brother John wanted to borrow me for a week or two to help set up a new mastering studio in London. I jumped at the chance. Bright lights, big city and all that! John was working at Island Records' mastering studio called "The Sound Clinic" along with Graeme Durham and they both decided they wanted to set up on their own.
The plan was to get me to help out with the technical installation side of the studios and once finished, go back to Devon. It didn't quite work out like that. Two weeks turned into 3 months and I started to get really interested in this mastering thing!
Wow, cutting records and not having to deal with a bunch of 4 or 5 guys in a recording studio arguing over how they were supposed to be playing their song whilst I sat at the mixing desk twiddling my thumbs waiting for the fights to stop!
This seemed more like it! The Exchange Mastering Studios were on the air and I never did go back to recording. I was a cheeky chap and once we'd got the mastering studios built, John and Graeme were about to send me back to Devon when I asked them there and then for a job – thankfully they said yes! They trained me up, especially with regard to using the Neumann cutting lathe and that was 25 years ago and I've never looked back!
I definitely ain't no rock star so I think I was always destined to be behind the equipment!
My parents always said to me, wherever there were any buttons, lights and switches, I always had to mess around with them! Button pusher YES! Rock Star NO!
I'm guessing part of the reason you were chosen to master the new album was because you did such a brilliant job on their last album Secrets?
Well, I hope so!
I always try and give 110% to everything I do and in this business, like many, you're only as good as your last job so you always have to keep raising the bar. It's always great to have an artist return for another session as it's a real compliment. Anyone can go anywhere in the world now to get their music mastered so when people choose you personally to work on their music, it's a real honour.
What was your knowledge of The Human Leagues history and back catalogue before you started working with them?
I was very aware of The Human Leagues' history and back catalogue before working with them.
Would you label yourself a fan or more a casual listener?
I was a massive fan! When I mastered the "Secrets" album back in 2001 I remember thinking "Wow, I grew up listening to these guys" and being very excited at the prospect of actually working on their tracks."
I was working only with Kerry Hopwood (Producer) for that session, but for the current album, Credo, Philip Oakey and Dean Honer (Producer) were with me for the whole session.
When Philip arrived at The Exchange we shook hands and he said "Great to meet you, you mastered our last album! Thanks!" I replied "Great to meet you too – I used to have your poster on my bedroom wall as a teenager!". I then reminisced about how I had revised to my 'O' Level Examinations listening to the Dare album over and over! Philip questioned whether I passed any exams because of it – thankfully yes!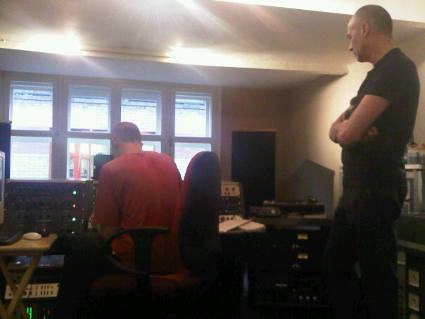 Can you enlighten us mortals without a clue about the art of mastering what your role is in the creation of the album?
Mastering is a very personal thing and when I'm working on tracks, I'm working on making them sound like how I want them to sound. It's about getting the very best out of a recording and making the sound energetic and exciting so that you can feel what's going on as well as listening to something that moves you.
For the most part it's about analyzing the sound of a mix and putting back what might be missing. It's a frequency thing and a feeling thing. You have to apply the age old fundamental basics of sound across the entire frequency range.
Sometimes mixes arrive with big "holes" in the sound for various reasons, often due to poor monitoring in the mix studio, mixing at loud monitoring levels or just an engineer not really understanding the sound of the room meaning that all the wrong frequencies and not enough of the right ones actually make it onto the mix!
When you work on an album in particular you will have around 10 to 12 tracks to work on. Nowadays sometimes these tracks may have been made in 5 different studios, with 10 different producers on untold different types of equipment.
It is my job to pull all of those different recordings together to make them all sound like they were done on the same day at the same time in the same place so that the listener doesn't put on an album an go "Woah, this sounds all over the place"!
Sometimes, even when an album is made in entirely the same studio, with the same equipment and the same people pressing the buttons all the mixes end up sounding slightly different too!
Often nothing is consistent and there are way too many variables for a whole bunch of tracks to sit together coherently the way they are. Mixes often arrive at completely different volume levels, with completely different sonic flavours and we have to iron out all of this and make a cohesive end result which sounds good from start to finish.
Using the processing we have in the mastering studio enables us to do that. You have to remember that we are mostly working on 2 channel stereo mixes and not individual component channels (unless working from stems – but that's a whole different ball game – and I don't normally recommend that because, to me, it smacks of the mixing engineer not doing his job properly and never actually nailing the finished mix).
We "delve into the entire mix" using Equalisers, Limiters and Compressors and most of the time can achieve very successful results and, in extreme cases, the end result you achieve is like chalk and cheese when compared to the original supplied mix.
There are no individual settings you use over and over again because EVERY mix is different from EVERY studio they come from so you really have to approach each recording as an individual.
As a mastering engineer it's REALLY important to know your studio and monitoring inside out. It's a bit like the studio is an extension of your own ears! You have to be really confident that you know what you are listening to and that the sonic changes you are making to mixes will work well in the outside world. I've been working solely in Studio 2 at The Exchange for 25 years so I feel like I'm just about getting the hang of it now.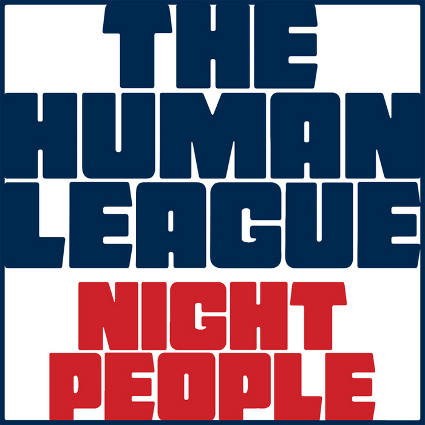 I have to congratulate you on a job well done as the sound of the new album is simply awesome. Both I Monster and yourself has done an amazing job of getting The Human League to sound the way they should.
Glad you like the album. It is full of great tracks and I'm really proud to have been a part of it, now so we'll see how the public receive it!

With this being the first new Human League material in 10 years, what was your initial thoughts the first time you heard the unmastered tracks. Any songs that stood out with its hit potential?
That's quite a hard one because I actually thought lots of the tracks stood out and potentially there could be quite a few singles from this album. Immediately obvious ones to me though were Night People, Sky, Egomaniac and Electric Shock.
Since Human League fans have waited a long time for some new songs I was hoping we could pamper them by going into details about the individual tracks of the album. So looking at the song titles, I hope you can elaborate on the challenges of getting each track right?
To be honest, none of the tracks were overly challenging in getting them to sound like how I wanted them to. In this instance Dean Honer (Producer) and Philip had done a fantastic job of getting those "fundamental basics" right. Some tracks needed more work with EQ than others, and each track was slightly different but none of them needed "rescuing".
I was getting in there mainly to enhance energy and excitement because in terms of track frequency content they had almost nailed it during the mixing. All the tracks were mixed at slightly different relative levels so we had to iron that out with some individual limiting and compressing at different settings for each track along with varying EQ settings depending on what was or wasn't missing.
We also had mix variations where Dean and Philip made mixes with components like Vocals Up or Vocals Down in the mix, as well as Drums pushed up or Drums quieter etc. These variations were done so that we could get exactly the right feel and balance between the beats and the vocals.
Never Let Me Go
Used quieter drums mix and needed midrange EQ and some low freq adding, along with some compressing.
Night People
Used both Main Vocal Mix and Vocal Up Mix and edited between the two to maintain best vocal level. Added high frequency EQ, some low freq and some compressing. Also worked on the Radio Edit in readiness for single release.
Sky
Used Vocal Up mix along with a bit of high frequency EQ and low freq EQ and a bit of subtle compressing. This track was the best sounding mix in its initial form.
Into The Night
Used main vocal mix and opened up mix with high frequency EQ along with some additional low freq EQ.
Egomaniac
Used main vocal mix and opened up mix with high frequency EQ and a little midrange EQ along with some compressing.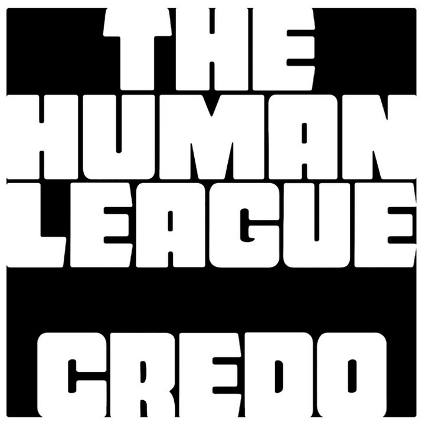 Single Minded
Used quieter drums normal vocals mix, added some high frequency EQ, some low freq EQ and some compressing.
Electric Shock
Used "Philips' girls vox down mix" along with a bit of high frequency EQ and some compressing.
Get Together
Used vocal main mix along with a bit of high frequency EQ and some compressing.
Privilege
Used vocal main mix along with larger amount of high frequency EQ as this mix was a bit duller than the others! Also some gentle compressing.
Breaking The Chains
Used quieter drums mix along with a bit of high frequency EQ and some compressing.
Stars Start To Shine
Used main vocal mix, added some high frequency and mid-range EQ. Also added some low-mid EQ and used a bit of compression.
Do you have a favourite track on the album?
My favourite track on Credo is SKY. From the moment I heard it and throughout the session we had when mastering the album it always stood out to me as the best track! Technically it was the best track too!
As mentioned you also mastered the Secrets album in 2001. This album is the big tragedy in Human League history. Hailed as their best work since Dare, it didn't stand a chance as the record company went bust as it was released. So how do you look back on working on that album?
It was and still is a fantastic album. I remember the moment I ran the tape the first time for the first track "All I Ever Wanted" and the hairs stood up on the back of my neck and I got that tingle down the spine feeling.
It was a tragic shame that all the business crap got in the way of a great record. When it comes to record labels, I should guess that Philip and the girls probably don't have too many good words to say about them over the years. Anyhow, at least they can stick up the middle finger 'cos they're still doing it today - even with all the things that have happened in the past!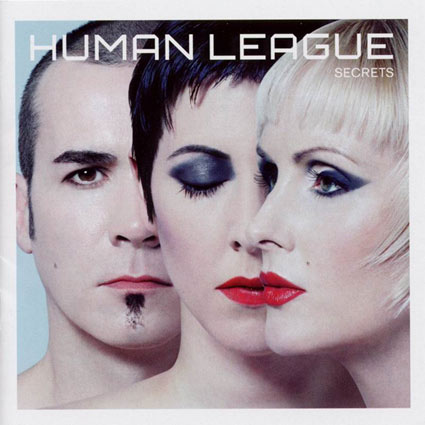 The signing of The Human League to the Wall Of Sound label looks like a perfect match?
Yeah, definitely!
The main reason being that Mark Jones is the one running the label and he's a real "music man"!
He is one of those special industry A&R old school types who actually really cares about what he does and lives for it passionately. He puts music first and business second and that's the whole reason most of us work in music today – because we're passionate about it and can't imagine life without it.
I've worked a lot over the years with Daniel Miller (Mute Records) and Mike Pickering (Sony) and these guys are exactly the same. Insanely passionate about music and totally in love with what they do.
Out of the bands vast back catalogue, can you name your favourite Human League album, single and song?
Favourite album is DARE. Why? Oh, just because…………….
It takes me right back to my teenage years, without a care in the world, and at a time, when, because I wasn't actually working in music, I could actually appreciate music without analyzing it! This album was the soundtrack to my youth and playing it will stick with me forever.
Favourite single is LOVE ACTION (I BELIEVE IN LOVE). From the minute it starts with those reverse keyboard sweeps its pure genius. There couldn't be a track that is more Human League than this one as far as I'm concerned.
Have you ever experienced a Human League concert? And if you have, when was it and what did you think of it?
Unbelievably I still haven't seen them live yet. Hopefully that will change as I'm hoping to get to see them in 2011 when the new album hits the streets. I'll be the one down the front singing my head off!
Getting to gigs is sometimes bloody hard to do – always seem to be working! Must make more effort though!
You have a very impressive CV, mastering releases from just about all the big names in the music business. Is there a difference in mastering an all electronic band like The Human League compared to a traditional rock band set up?
Yeah, electronic bands rarely use guitars. Ha Ha!
It actually makes no difference to me if I am mastering electronic music, rock music, reggae music, acoustic music or whatever! The end result I am trying to achieve is the same : an engaging, exciting and pleasurable listen.
Obviously you are mindful that certain styles of music have different components and therefore different frequency content but essentially the end result you are looking for is the same.
When I am mastering in my studio I know exactly how I want something to sound regardless of what type of music it is. I also enjoy working on lots of different styles and I think when you are a mastering engineer you shouldn't pigeon-hole yourself into just working with one particular genre of music.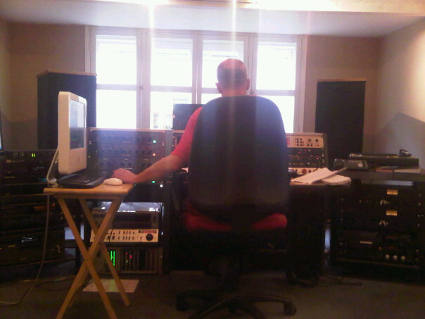 Human League has some very loyal and dedicated fans that try to get to as many shows as possible on a tour. Have you ever had the same passion for a particular band? You know, following them around the country, sleeping on train stations as you wait for the first train home?
I'm into so many different types of music that I never really kind of devoted myself outright to any particular band or any particular music movement.
I grew up loving all the disco stuff in the late 70's along with the whole ska / reggae / two tone thing that was going on and then the electronic stuff in the early 80's to the house / acid house / hip hop / garage stuff of the late 80's and early 90s' and the guitar stuff through the 90's and all the forms and genres of dance music that have appeared since then. There is so much great music out there and so much variation!
However, I must admit to having a soft spot for one particular band and definitely owning all their albums. I even went to see them twice on the same tour in 2009 – not quite an anorak, but definitely a fan. They make good old fashioned simple rock 'n' roll – but with shitloads of attitude.
I'm talking about ACDC. And by God, do their albums sound good too! Top marks for the mastering!!! I saw them play at the O2 London Docklands Arena (the best sounding indoor music venue in the world, in my opinion) in April 2009.
The second gig I went to was even more special as I took my son Ben along. He was 7½ years old at the time and ACDC at Wembley Stadium in June 2009 was his first ever live music concert! Pure class!
He already knew loads of their tracks due to us putting them on in the car but he had the entire audience in our section gobsmacked, with their jaws dropped to the floor as he was doing air guitar to all the riffs and yelling out all the words to every track as the band cranked them out for 2 hours non-stop!
Everybody has since said to me he'll never forget that night and it's probably unlikely he'll ever better it. Not a bad start to his young rock 'n' roll CV?
Can you hear a song without "working" or will your ears always be tuned into doing a better mastering job?
Yeah, unfortunately because of what I do it's almost impossible to listen to a bit of music now without pulling it apart in one way or another.
It's not so much that I listen and think "Oh, I would have mastered it differently" it's just that you can't help yourself but listen to the sound of all the individual elements of a track and analyse them.
It's weird, sometimes there might be a piece of music that is actually really good, or friends are telling me about this great new track from whoever but if it doesn't actually SOUND any good then it completely influences what I actually think about that piece of music. So, yeah, I can never listen in a detached way anymore, like the average music listener who listens for pleasure.
Still, it's a small price to pay – what I do for work most people do for pleasure!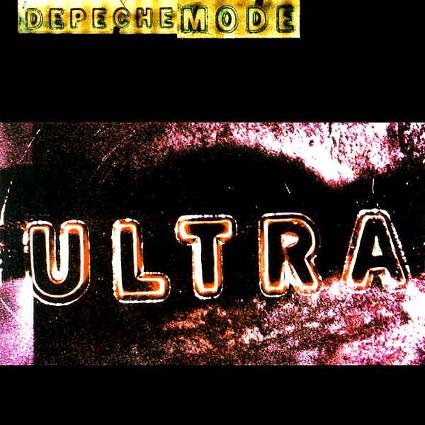 Since music is a big part of you life, do you create music yourself? And if you do, what kind is it?
No, unfortunately I don't. I tried to, way back in the late 80's – I had a sequencer, drum machine and a few bits but I had to keep getting the bloody instruction manuals out to do stuff. Because I didn't get much time to do it, and it felt a bit like being at work, months and months would go by in between me using the gear that I kept forgetting how to use the bloody stuff so in the end I gave up.
So now the only music I create are the tracks I'm working on for others in the mastering studio. I always tell artists and producers when I'm working on their tracks that the minute they hand over the mixes to me to work on then it is "my music". Once I have done my bit I will hand it back but for the time I'm working on it then it genuinely feels like my music.
I have had a crack at learning guitar recently and had a few jam sessions with my boss, Graeme, at The Exchange. The only problem is that I am left handed and when ever there have been guitars lying around they are always right handed. We tried re-stringing one once but it didn't feel right so for now I have to pick up a right handed guitar and play it upside-down!
Maybe I'll be rockin' it one day? Somebody told me that Hendrix used to play the guitar that way too and as far as I remember he was quite good, wasn't he?
The technology has evolved at an unbelievable rate in the music business in the last decade. So how is it working in the industry today, compared to when you started out?
Yeah, the technology has changed a lot but actually the desired end result we are aiming for is pretty much the same as it's always been!
Like I said before, I started as a recording / mixing engineer before I got into mastering and it was all pure old school analogue. Magnetic tape multitrack recorder and analogue outboard and mixing desk.
Now the recording process can be quite different as often nothing ever gets to tape anymore because most "tape machines" are now called PRO-TOOLS so everything ends up on hard disk via super hi resolution audio converters.
Alot of mixing now is also done "In The Box" on DAWs / Laptops so the audio rarely actually gets put through an external mixing desk!
Another BIG difference now is that there are LOADS more people making music. Mostly on home set ups and Laptops and not by using any professional studio. The big problem with this is that the majority of these recordings are made by people with absolutely no experience in audio and the basic fundamentals of it.
While it's really good that lots of people are now able to make music and be creative at a fraction of the cost compared to years ago the lack of experience often really shows. You would be surprised at the state of some mixes I get sent now for mastering!!
There is also the ability to record using MANY more channels than we used to have. Mixes can now regularly contain 100 tracks of audio, instead of like back in the day when you were mixing on 16 Track One Inch Tape, or the ultimate luxury 24 Track Two Inch!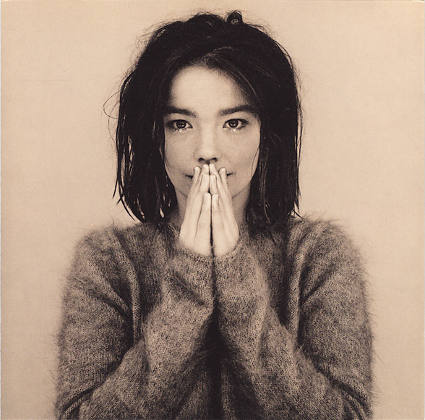 Sometimes, too much audio is thrown at the mix and, coupled with plug-ins and stereo width processing that often gets used mixes sound way too cluttered, lacking dynamism and centre-image and like everything is just fighting to breathe.
I often say to people – some of the biggest fattest greatest sounding tracks are Hip-Hop tracks with perhaps about 8 to 10 tracks of audio running. Oh, and often they're mixed in MONO too! LESS IS MORE!
In a way, technology in mastering hasn't changed at quite the pace or enormity as it has in recording. At The Exchange, we've kind of added the digital elements to essentially what remains an analogue signal path. (Although some guys doing mastering around the world are doing it "In The Box" on DAWs).
When I started mastering at the end of 1986 it was all about Vinyl. (CDs were relatively new and at the time were never thought of as a priority format! Even the audio cassette was probably higher up the pecking order than the CD!)
It was all about cutting the best sounding loudest 12" and 7" singles along with 33RPM LPs – mainly from half-inch or quarter-inch tape, then Sony F1 Betamax Digital and then DAT. Now, the "input" formats have changed but, really the "output" formats haven't changed that much. We're still mastering for Vinyl and CD!
It's very rare to actually put on a reel of tape now as most of the audio we are working on arrives as Data (ie: WAVs, AIFFs) - because most recordings are now done digitally.
Some engineers still mix to tape and some "bounce" their digital data file onto tape to create some analogue flavour which can work well – but only if the tape machine is well maintained and correctly lined up otherwise it the resulting tape copy can sound worse than the original data file (muddy, incoherent, even the wrong speed!)
The biggest difference in mastering is the use of the DAW and the continual emergence of fine digital equipment (A to D, D to A converters, Digital Word Clocks etc).
The actual ethics of what we do have remained the same though – those basic fundamentals of audio!
The other BIG difference is the volume at which we are working at now. For Vinyl it's kind of the same as it's always been – always a nice format to get loud anyway, but for CD / Digital Formats it's massively increased on what it was 20 years ago! Why? Good bloody question.
I know I speak for many mastering engineers when I say a lot of us feel cornered into having to work a certain way. Artists, Engineers, Producers and A&R Guys all want the loudest thing going and if you don't deliver exactly what the customer wants they go elsewhere to find someone who will.
I don't want to go down the Volume Wars path Niels – it's too painful and I haven't got enough hours in the day to rant on about it with you!
You seem like a very busy man, so what are the future plans for Mike Marsh?
To do my best to be a good father, keep mastering great music and learn how to play the bloody guitar properly!!
Check these links out to learn more about Mike's career and future projects;
www.discogs.com/artist/Mike+Marsh#p=1&t=Credits_All