First a little background. Your own career path in ending up as a highly respected producer?
I started as a tape operator at Wessex and IBC Studios. At IBC I learnt everything from the senior engineers Damon Lyon-Shaw, Mike Claydon and Andy Knight. IBC's clients ranged from large sessions with brass, strings and rhythm section to band based recordings such as Status Quo.
I learnt about handling cables and microphones – which mics were more suitable for particular instruments as well as working with producers and musicians. As a fan of music you have an imagination of how you would like to hear it. I used studio down time to record friends and learn about handling sessions. These initial steps help to develop ideas. Probably exactly the same as any other young assistant in a recording studio.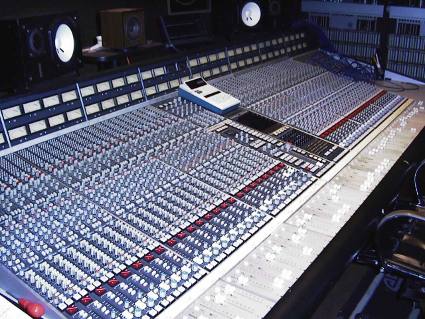 How did it come about that you were chosen to produce the Travelogue album back in 1980?
Virgin had a lot of bands making records in the late 70's and early 80's and were aware that it wasn't always necessary to go to a big 24 track studio to record. Lots of fantastic records had been and were being made on much smaller equipment.
The first Human League album (recorded at The Townhouse) had been released and having their own studio was a logical step. They found a room above a disused vet's practice in their home town of Sheffield, put in an 8 track recorder with a Trident desk and gave it the great name of Monumental Pictures. (Liverpool's Hambi and The Dance persuaded Virgin to support building a studio to record their first album.)
I was the Chief Engineer at The Manor Studios owned by Virgin Records. I had been engineering at The Manor and worked with The Human League manager Bob Last when he produced The Mekons in 1979. We seemed to get on well and I was asked to go Sheffield to work with the band.
What was your knowledge of The Human League prior to working with them? Did you pick up on the first album and their groundbreaking live shows?
Initially, I didn't know much about The Human League at all. I had heard 'Reproduction' and was very intrigued. They had a very different take to the current music. I certainly hadn't seen them live.
How active a role did you take in producing the tracks for the album? Did you chip in with ideas or did you have a more overall view of the production?
All producers are different. I'm an engineer and I'm not a musician – I just liked music. Therefore I tried to work with bands and musicians to make music that I wanted to listen to. My style has been to throw up questions and ideas regarding the approach and philosophy of making a particular album.
I would suggest arrangements as to verse/chorus/bridge etc. and the importance of dynamics within a song. As I was engineering, I was able to suggest ideas as to sounds and balance. I was as active in the production as I could be without actually playing an instrument!
Did the band present you with a set of demo's beforehand or did you develop the songs in the studio?
I think the band had been working on the songs that became the Travelogue album over a period of time. Certainly Gordon's Gin was nearly complete and they had finished Being Boiled. As the band had their own studio, the other songs were probably works in progress.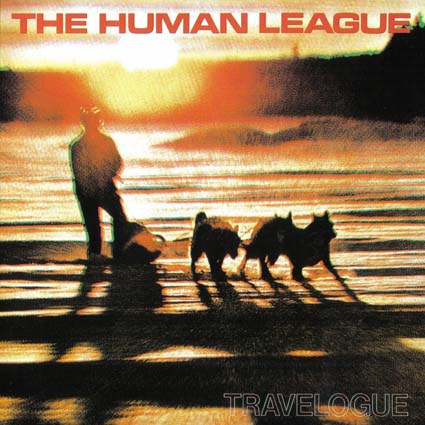 It was John Leckie's version of Being Boiled that ended up on the album, but would you have liked to take a crack at this classic track and could you have taken it in another direction?
I've always had the greatest respect for John Leckie both personally and as a producer. In fact before he started producing, he engineered a single at Abbey Road No.2 I was working on for EMI. Being Boiled sounded fantastic, a great song with quirky sounds and an overall fullness that John liked so much. The issue of re-doing the song never came up.
The band really know how to pick a cover and Only After Dark and Gordon's Gin were brilliant choices and really well performed. Can you remember the reason for picking these songs?
I remember Martyn and possibly Ian being the main driving force behind Gordon's Gin. I think they loved the cinematic and nostalgic aspects of the melody. The tinkly sparkly sounds particularly leant to the sounds produced by the synthesizers of the time. Martyn recalls being their fans of Mick Ronson and The Adverts and Only After Dark was probably his idea.
Listening to the album 31 years after it's release, it still sounds amazing and compared to other electronic albums from the early eighties the production on Travelogue just has so much more "oomph" especially on the drums patterns and basslines. Was that intentional?
The band used a Trident Flexmix console with their Ampex 8 track and Revox 2 track recorders. Malcolm Toft had designed a great sounding board and I think that the band at the early stages were creating sounds they liked rather than worrying about the technicalities.
Maybe no EQ or maybe lots! I also mixed the album through the same board and the monitoring was Tannoy speakers. Nothing was particularly set up correctly as in a commercial studio – it just sounded good.
In my ears it has also mellowed as years has gone by. When I first bought it in the early eighties I didn't find it that accessible, but listening to it now I don't find it as leftfield as I used too. How do you view the album today?
Frankly, I view it today with awe that we were allowed to make music (and have success!) with such a radical approach. There's a real mixture of ideas – from the humour of The Black Hit Of Space, Crow and A Baby to the introspection of Dreams Of Leaving, My impression is of no compromise – it really represented all of the band at that particular moment.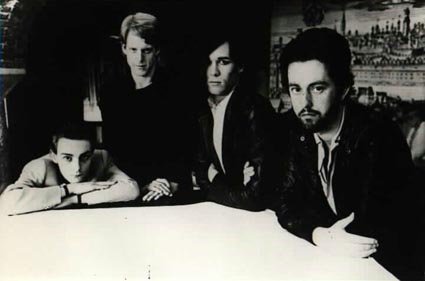 The name of my website gives it away, but The Black Hit Of Space is one of my all time favourite Human League tracks. The drum patterns, the bassline, the awesome synth noises, it all sounds so ahead of it's time. Can you remember any details about making this cracker?
I think 'The Black Hit Of Space' may have been more complete than other songs, so certainly the percussion parts had been programmed. The great sounds were produced by Roland System 100, Roland JP4, SH3A and Korg 700S. There wasn't much studio outboard gear - probably a spring reverb and an Eventide Harmonizer. But they were used as much as possible!
The follow up to Travelogue was Dare, which off course sent the band off to super stardom as the album conquered the world. What did you think when you heard Dare for the first time?
I was aware that Martin Rushent was working very hard with drum machines and synthesizers and there had been all the publicity about the girls joining the group.
So when 'Dare' was released, the sounds were great, very interesting arrangements and the enormous hit of 'Don't You Want Me' made it very impressive. I was a bit worried actually, that programming as such, might take over from working with musicians in the studio, which I loved.
Since you produced the last album, were there ever talk of you doing the Dare album and would you have taken it in the same
direction?
I was never asked to produce the album after 'Travelogue'. Quite right too as it took a producer like Martin to have a vision to make something so fantastic out of the reformed group.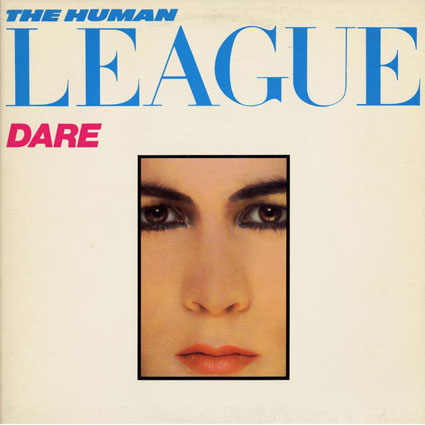 Out of the bands vast back catalogue can you name your favourite Human League album, single and song?
The song that I like very much is Dreams Of Leaving.
Phil did a great vocal with a wonderful melody in the chorus. The first section has the implication of refugees, then the extraordinary middle section that seems to come from nowhere and then the final section with the lyrics telling of the paranoia of trying to fit in. Great atmosphere with a very human side from Phil.
Any favourite synths, keyboards or electronics from the era around the Travelogue album?

The synths were mainly Roland and Korg. I never worried too much about what instrument played what – as long as it was right for the part – in tune! At that time in the 80's I always turned to the Eventide Harmoniser to process a sound. The small delay and pitch change made things sound fuller, fatter. Always used with discretion, of course!
In the last 10 years they have evolved into an amazing live band, so have you ever caught them in concert?
I have seen Human League live a couple of times (Hammersmith Apollo ) and thoroughly enjoyed the concerts. It's difficult to reproduce a sound made entirely in the studio, but they accomplish it very effectively.
The technology has made it easier to make music, but is it more fun? With The Human League you were pioneering electronic music in the early days, which must have been exciting?
It certainly was exciting, everyone was aware that it was very ground breaking stuff. New areas of music aided and abetted by new ways of making music. As you can hear, a pretty stunning combination.Technology is a double edged sword – working with a computer is easier to make music but the downside is that you can be lazy by pasting in parts that on tape would usually be played.
I'm sure that playing as much as you can on the song pays great dividends to the overall feel and atmosphere. Computers giving so much choice mean that major decisions can also be postponed. With tape you had to commit – and stick with it. However, I would stress that if the attitude is correct, great music can be produced from any technology.

You have a very impressive CV, which includes creating OMD's ground breaking album Architecture & Morality. Even if both bands were part of the same electronic movement, did they work differently to The Human League in the studio?
Both bands were experimental, looking for new sounds and ideas.The Human League very much had a collective attitude which directed their music. OMD's approach was more from a musical standpoint emanating mainly from Paul and Andy.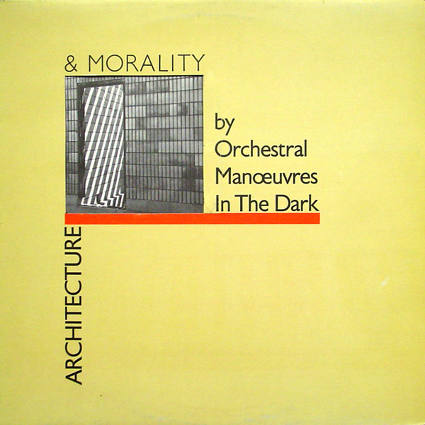 It was a time of new bands bursting through with the technology opening up a whole new world, so w
ere there any other electronic artists of the late seventies/early eighties that you would have liked to work with?
As much as I enjoyed the fantastic potential of electronic music, I was always a little frustrated by programming and to that end I leaned more to bands with drums, bass, guitars and keyboards. Although not producing, I really enjoyed engineering albums with Mike Oldfield, Talking Heads and Van Morrison.
Looking at your amazing amount of work as a producer it looks like you stopped producing music in the mid Nineties. So what happened, are you still active in the music business or did you make a career change and left the business?
I produced 'Searchlight' for Runrig in 1989 and did a few more projects in the early 90's. This was the start of technology allowing the recording process into smaller spaces, including the bedroom. I had grown up with the bigger studios and found the change in attitude did not sit well with my way of making music.
I joined the Audio Department at BSkyB in 1994, being promoted to manager in 2004. I was still doing music engineering and mixing projects during my time at BSkyB and finally decided to leave in 2008.
Future plans for Richard Manwaring?
I'm now a freelance engineer working mainly in broadcast. I have built a little studio at home and I'm back recording and producing music. This time without any commercial pressure to come up with a single – we're doing it because we want to!
You can learn more about Richards impressive back catalogue by checking out this link;
http://www.discogs.com/artist/Richard+Manwaring
The remastered edition of the Travelogue album can be bought
here

.