First a little background. How did you become involved in the music business ending up as highly successful songwriters, remixers and producers?
Philip Larsen: I had been making music in my father's home studio from an early age and then continued producing tunes whilst at University. This led to some small record deals with independent labels, before I had a couple of UK chart hits in the late '90s.
Chris and I met ten years ago and the Manhattan Clique remix partnership began. He was DJing around the UK and had lots of ideas for remixes, so it seemed like it would be a perfect partnership.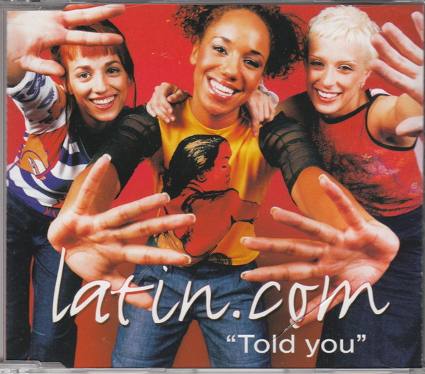 What was your knowledge of the bands history before you started working on with them? Would you label yourself a fan?

Chris Smith: We were both big fans and often referenced their music when doing our early remixes. We went to watch them live together a couple of times too before being commissioned for the first Human League remix.

How did it come about that you were picked out to remix (Keep Feeling) Fascination for the Very Best Of compilation released by Virgin Records in 2003?
Philip Larsen: We were put forward by Simon (the manager) I think. It's a bit fuzzy now, but we had probably worked with one of his other artists.

Itís one of my favourite Human League remixes ever. I really like the way you have given the track new life, but kept the vibe of the original. Just love the thumping beat and booming bassline. How did you approach the job of remixing this classic?
Chris Smith; Exactly as you say! It was all there in the first place...it just needed some extra pump to bring it to the clubs. We always try and stay as faithful as possible to the original when doing remixes. In the case of Human League, we really wanted to make sure that we didn't lose any of the magic.

As you deconstructed the song for the remix, any particular parts you enjoyed the isolated sound of?
Chris Smith: All Human League parts are always very well recorded and easy to work with. The synths sound fantastic isolated, but Phillip's voice is equally powerful solo'd.

Did you make more than one mix for the release? And if you did, was that in the same style?
Philip Larsen: Yes, just the one remix, although we did a dub didn't we?!

Listening to the mix ten years later, anything you would have done differently?
Philip Larsen: There are always things you would do differently, when so much time as passed.
In the case of this remix, they would probably be things like changing the kick drums and percussion to something more contemporary. Otherwise, we still play this remix out and it fits into sets really well...the power of the original shines through.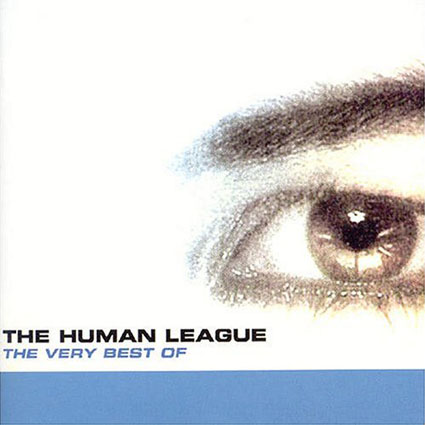 What kind of gear did you use for the remix back in 2003? And what is your set up these days? Is it all virtual synths for you or do you like to "fiddle with the knobs" from time to time?
Philip Larsen: Many things haven't changed, although my trusty-rusty Mackie D8B mixing desk finally gave up the ghost last week. It was the desk we have used for 10 years and I won my Grammy with it, so it will be missed!
Otherwise, we use more soft synths than in 2003, but try and include as much analogue as possible in every remix - our Moog, Roland Juno and Roland SH-101 particularly.

This was in fact not the first time youíve remixed a Human League track. Under the Manhattan Clique name you did a fantastic remix of Shameless from the Secrets album that sadly only ever has appeared as a download. What were your ambitions with this mix?
Chris Smith: The same as (Keep Feeling) Fascination, although being a new song, we could afford to be a little more experimental with the remix!
What did you think of the original version of the song that appeared on the album?
Philip Larsen: We really liked the new material, so it was a shame it didn't see the light of day.
Since Shameless was rumoured to became the second single of the album, were your remix scheduled for release?
Philip Larsen: We weren't really involved in the release-side of things, so unfortunately didn't have any input in that.

All good things comes in threes, since another brilliant Manhattan Clique mix of a Human League track appeared online a couple of years ago with your mix of The Things That Dreams Are Made Of. So what were you trying to achieve with this fantastic take on the song?
Chris Smith: We really wanted to make it a dancefloor monster. We didn't have parts as such to make the remix - just chopped up the original to incorporate those elements in our remix!

Was it ever scheduled for an official release in some form for a compilation or promo single?
Chris Smith: It was actually a pitch as an idea of a remix, so was never officially scheduled for release.

The song has turned into the 5th single from Dare as Hooj Choons released it in 2007, so what did you think of the original recording from 1981?
Chris Smith: This is probably in our top 3 Human League tracks. Very progressive for its time and still sounding fresh today. Great live too.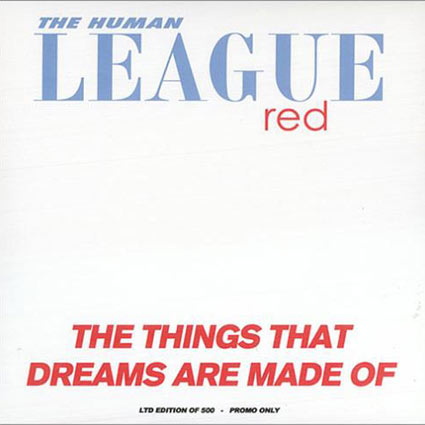 If you could pick any Human league song out of the bands vast back catalogue to remix, which one would you choose?
Philip Larsen: A brand new one that the band haven't released yet!

You make some of the best remixes around, since you have a knack of getting a great thumping groove going and add new melodylines without loosing the feel of the original song. I can tell when Iím listening to a Manhattan Clique/Groove Collision mix. Is that also how you see it?
Chris Smith: I think we may have answered this already, but yes, that is exactly how we see it. Sometimes, songs need more radical approaches when we remix them, or as on some of our more popular remixes like Katy Perry's Waking Up In Vegas, we just try a different approach as the original is such a good song already.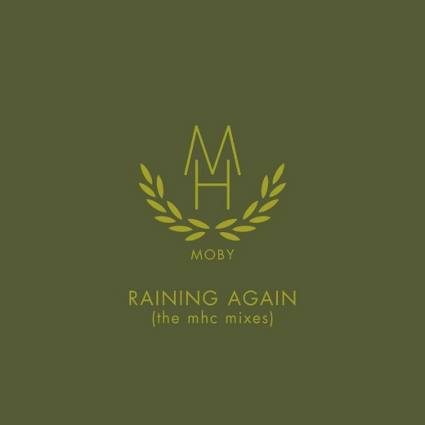 You are both remixer and producer in your own right. Could you see yourself producing the next Human League album?
Philip Larsen: We'd love to.
And how would you want them to sound?
Philip Larsen: We'd make them right up to date, but preserve the uniqueness of everything else they have contributed to the music scene over the years.

They signed a multi-album deal with Mark Jones cool Wall Of Sound label in late 2009. Looked like a perfect match?

Philip Larsen: Definitely, can't wait to see what they come up with!

The label released first new album in 10 years with Credo in March 2011, have you had a chance to hear it?

Philip Larsen: I haven't yet, but Chris has and loves it. Must sit down and give it a listen!

Can you name your favourite Human League album, single and song?
Philip Larsen: Dare, Don't You Want Me (for shaking things up in the music business even though we never play it anymore!) and Things That Dreams Are Made Of.

Youíve actually toured with The Human League as part of the support band One Two on the Dare 2007 Tour. How was touring with the band and what did you think of The Human Leagueís liveshow?
Philip Larsen: It was a pleasure. We got to know the band and spend time with them which was great. I also watched the show many times...it was great how they brought those electronic productions to life without losing any of the energy that had been created in the studio.

Philip Oakey is famed for collection old synths, do you have any favourite synth or other equipment yourself?
Chris Smith: The Moog Voyager we bought with Andy Bell and the Theramin we only bring out on special occasions!

Youíve got one hell of a CV, boasting some of the biggest pioneering legends in electronic music like Erasure, Soft Cell, OMD (OneTwo) and The Human League. Anyone else from that era you would like to work with in some capacity that you havenít achieved yet?
Chris Smith: We disagree on this. Philip would like to work with the Pet Shop Boys and I would rather work with someone more contemporary.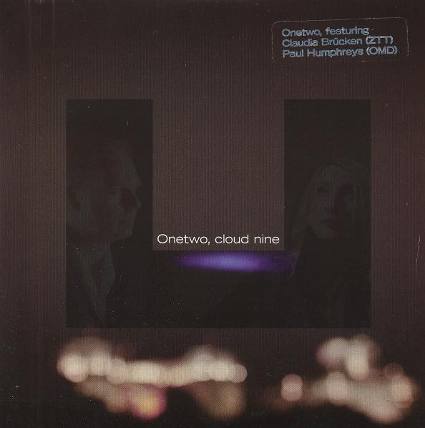 The band has some very loyal and dedicated fans that try to get to as many shows as possible on a tour. Have you had the same passion for a particular band? You know, following them around the country, sleeping on train stations as you wait for the first train home?
Chris Smith: I think it would be fair to say that we haven't done that, although we did follow the tour bus on the Erasure tour we DJ'd.
You're currently working or your highly anticipated first album as Manhattan Clique. What can people expect from the album and after so many years working with other artists sound, what made you decide to do your own?
Chris Smith: We thought it was time to move on from polishing other peoples masterpieces!
You seem to be a couple of extremely busy guys so future plans for Manhattan Clique?
Chris Smith: To keep going and start planning the second album - that might take a while!
You can hear the Groove Collision TMC Mix of (Keep Feeling) Fascination here
To learn more about Chris and Phillips career and future projects, please check out the below links;
http://www.manhattanclique.com/
https://twitter.com/manhattanclique
https://soundcloud.com/#manhattanclique
https://www.facebook.com/manhattanclique