First a little background. How did you get involved in the music business in the first place to end up as a highly respected engineer, mixer and producer?
I grew up in a very musical family, studied piano and sang. Both my parents are classical singers and musicians so I was always around music from a very early age. I never wanted to be a performer as such so found my niche as a producer..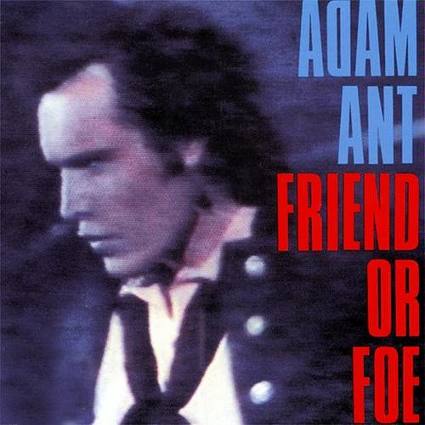 What was your knowledge of the Human League prior to working on the Hysteria album? Did you notice the first two more experimenting albums or was it Dare that got your attention?
I was aware of both Reproduction and Travelogue and liked them quite a bit although I must say Dare is a brilliant pop masterpiece.
How did come about that you ended up as engineer on the Hysteria album?
As you know the Album was started by Chris Thomas at Air Studios in London and when it was decided that Hugh Padgham would take over the production duties, he asked me if I would engineer the sessions..
Can you tell us a bit about your specific role in the making of the album?
When Hugh and I took over a lot of the songs were already well realized. We did do additional keyboards and programming, guitars etc, but our main focus was to get all the Vocals recorded then of course ultimately mix the record.
You were using the latest technology to create the album, so any memories of gear that was particularly fun to fiddle with the knobs?
There were obviously a lot of old analogue synths around and I have to many favorites to list…
I read Philip Oakeys newly purchased Synclaiver could be a handful to work with?
Yes the Synclavier could be quite a handful but Phil was very well versed in its operation.
My personal favourite from the album is Life On Your Own. Love the thumping bassline, the big chorus and the synthesized hooks. So any memories of making this cracker?
We spent a lot of time on vocals as a decision had been made not to manipulate them so much on The Synclavier or Fairlight as I was led to believe had been more the case on Dare. Also, I think the mix really captures the energy of the song.
The album has gone down in Human League history as the most difficult, time consuming and expensive one to create. So how do you look back on the creation of it?
I think that the process was a little more experimental than Dare at times and the world of keyboards is enormous with regard to sonics so things just take time.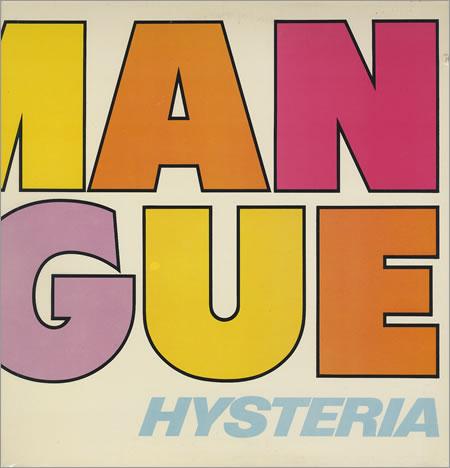 Any of the tracks where you were particular satisfied with the end product?
Life On Your Own and The Lebanon are probably my two favorite songs although I must admit I have not listened to the album for some time.
As the follow up to Dare, it was regarded a commercial failure by the press. But it still went to the no 3 spot in the UK album charts and produced 3 Top 20 singles with The Lebanon, Life On Your Own and Louise, an achievement most bands would envy?
The success of Dare was so unprecedented for the band that I believe that it is almost impossible to replicate that kind of success. There are many artists who have sold 10 million copies of one album only to see sales subsequently dwindle on their follow up albums. So as you point out, Hysteria performed rather well and continued to keep the band relevant.
Have you heard the Tony Christie and Robbie Williams cover versions of Louise?
Sorry, no I haven't but I am sure I can track them down on youtube.
Philip Oakey is famed for collection vintage synths, so do you have any favourite gear youself?
I very much enjoy working with vintage synths and old tube equipment as well as a lot of the newer technology. Some of the new modeling Virtual synths are very good but if you can get your hands on the real thing then why not?
What is your set up these days when your working? Virtual synths or hardware?
I work with both because the midi capabilities of the Soft or Virtual synthesizers do add some more possibilities now and again..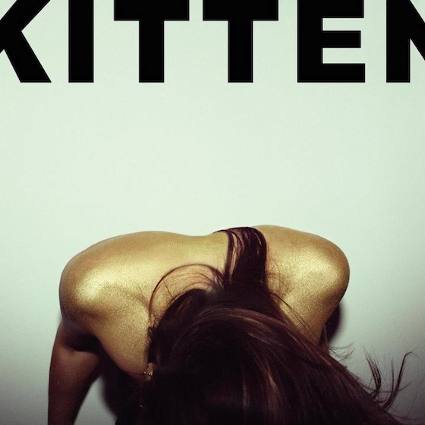 The band signed a multi-album deal with Mark Jones cool Wall Of Sound label in late 2009. Looks like a perfect match?
I am very happy that they are still making music and wish them nothing but the best.
The label released first new Human League material in 10 years with Credo in march 2011 which was hailed by fans and press as a return to form. Have you had a chance to hear it? And have you followed the bands career in general since you worked with them?
I must admit that when I moved stateside I did lose touch with what the band were doing but yes I have heard Credo and watched the videos and agree that it appears to be a return to old form for them.
Could you see yourself producing their next album and how would you want them to sound?
I would love to work with them again. As for how they should sound? I guess like THE HUMAN LEAGUE.
Out of the bands vast back catalogue, can you name your favourite Human League album, single and song?
DARE, a very rare complete album, which influenced a generation of bands and musicians. Not a bad song on it, impeccable production.
The band has admitted not being great live in the 80s, but has evolved into an amazing live band through the last 10 years and put on a really good show. Have you experienced a Human League concert? And if you have, when was it and what was your impression?
I did see them in London in the 80's . I am sure that I very much enjoyed the experience but a lot of time has passed since then and my memory is not as sharp as it used to be. Ha !
The Human League has some very loyal and dedicated fans that try to get to as many shows as possible on a tour. Have you had the same passion for a particular band? You know, following them around the country, sleeping on train stations as you wait for the first train home?
No not really although both The Clash and David Bowie among many others have influenced me greatly over the years, and as a teenager I witnessed many amazing concerts at The Glasgow Apollo.
You've actually worked with "the other half" of The Human League mark 1 as you engineered on Heaven 17s The Luxury Gap album in 1983. So did they do things differently in the studio compared to The Human League?
I find that every experience in the studio is different due to the personalities involved. I really enjoyed working with Heaven 17 as much as I did The Human League. I think that the Luxury Gap is an excellent album which did utilize much of the same Drum machines, synthesizers etc that were used on Hysteria but the albums are very different musically.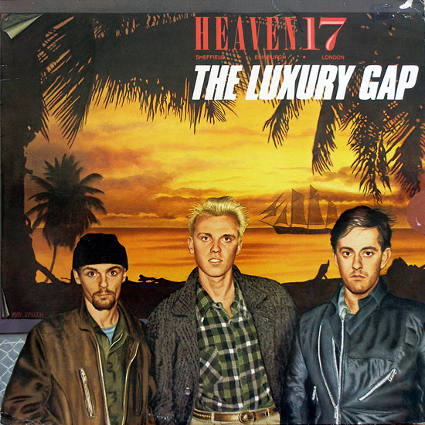 The technology has evolved at an unbelievable rate in the music business in the last decade. So how is it working in the industry today compared to when you started out?
Yes things have certainly changed.
There is an upside and a downside and the business is quite different from when I first started. The computer technology has changed the process somewhat and due to budget restrictions most producers now have some kind of personal workspace, so we spend less time in the "Big" studios.
In fact many of them have gone out of business due to the "so called" advances in technology. I am certainly great full that my career began when it did and I got to travel and work all over the world.
You have a highly impressive CV, working with some of the biggest stars. If I was allowed to pick one out, how was it working with Adam Ant?
The Adam Ant sessions were very early on in my career so it was of course fantastic to be working with an already established artist. I remember it being a lot of fun and both Adam Ant and Marco Peroni were very easy going and really knew what they were doing.
Since you spend so much time helping others make music, do you record some for your own enjoyment? If you were to release a record under your own name, what kind of music would it be?
It would probably be all instrumental as I cannot stand the sound of my singing voice. I play around from time to time…
You seem like a very busy man, so future plans for Gavin Mackillop?
I have been working with some new artists here in Los Angeles, noteably a new band called Kitten on Atlantic Records whom I love. Lots going on and I still love my job…
Check out the below link to learn more about Gavins career;
http://www.discogs.com/artist/Gavin+MacKillop
http://thisisnoisemgmt.com/gavin-mackillop