created a software drum machine, but may in future.
You later introduced the LinnDrum in 1982 and the Linn 9000 in 1984 (used on Human Leagues Hysteria album), any favourite model?

My favorite model was the LinnDrum, which I found to be very useful and a reliable design.
Rushent hail the LinnDrum as "greatest drum machine ever made" and it must give great satisfaction to hear the impact your work has had in music. So how do you look back on your design and its place in music history?
Yes, it is very satisfying to have had some influence on musical creativity.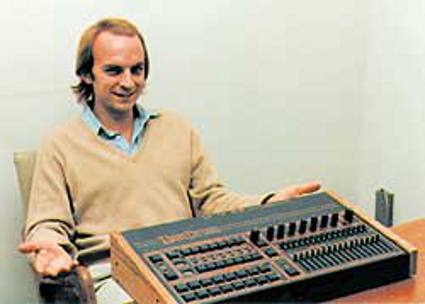 Even to this day you still push the boundries of the drum machine as your company is working on the Linn Drum II software. How is that coming along?
Still working on it.
As the LinnDrum II page on our site explains, along the way Dave Smith and I discovered that our respective customers wanted different types of products, so we had to abandon our former "do it all" design in favor of my proceeding with a design more suited to my customers.
I realize it's been a long time but it's a complex product and we're a small company.
When a song comes on the radio, are your trained ears tuned in to spotting if one of the old Linn Drum machines are used?
Yes, that is often the case. However, starting with LinnDrum we offered changeable sounds, making it more difficult to identify because of the variety of sounds.
The band has some very loyal and dedicated fans that try to get to as many shows as possible on a tour. Have you had the same passion for a particular band? You know, following them around the country, sleeping on train stations as you wait for the first train home?
Sorry, no. I'm usually good for about 30 or 45 minutes at a concert, so I tend not to attend many. However, I do enjoy running across the occasional gem, something truly creative and inspired, a work of talent and artistic merit.

The technology has evolved at an unbelievable rate in the music business since you started out as software has replaced hardware. How is it working in the industry today, compared to back when?

It's a great time for musicians, given that most recording and production products and software are either low cost or free. But the development tools are also greatly improved and a developer like myself is able to spend more time on design and less on reinventing the wheel. It's a wonderful time.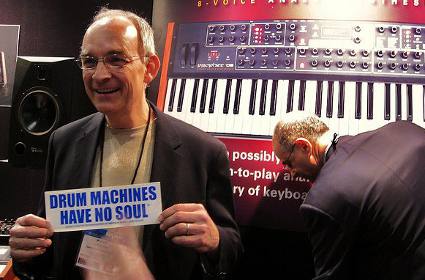 You seem like a very busy man, so what are the future plans for Roger Linn?
Regarding future plans, the product I'm most excited about is the forthcoming LinnStrument, a completely new concept in a musical instrument.
I posted a YouTube video of the prototype and it's been viewed nearly 170,000 times in the past 4 months. You can learn more about it on our site:
http://www.rogerlinndesign.com/products/linnstrument/index.html.