First a little background. How did you end up in the music business in the first place to become highly respected artists, producers and remixers?
Paolo Gozzetti; I started out as an electronic music enthusiast, being highly influenced by the sound of DM, Yazoo and Kraftwerk I used to listen to at my best friend's house when I was a child.
His parents were english and they were into the new wave scene of the time. At 12 my mother bought me my first synthetizer (a Korg Poly 800). Afterwards I begun playing in little bands and after several years I met my friend Fred Ventura who was actually my first producer!
Fred Ventura; I started first as a drummer in various punk and post punk bands around 1978, then in 1981 I decided to move to singing first in a funky new wave band called State Of Art where we were already flirting with electronics, drum machine and synthesisers.
But my real love for electronic music started when listening Trans Europe Express by Kraftwerk, followed by discovering Human League live supporting Iggy Pop in Milan and John Foxx Metamatic. During those adventurous days I decided that producing music was going to became also my work but it all happened by coincidence, I was too young to masterplan...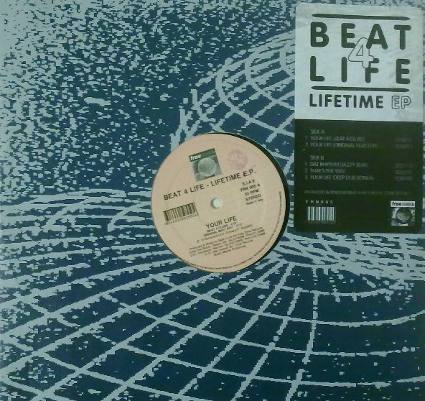 What was your knowledge of the bands history before you began to work on one of their tracks? Would you label yourself a fan?

Paolo Gozzetti; Absolutely. My first conscious purchases of records were al technopop and electronic music.
Fred Ventura; Super fan since day one...or two maybe
How did it come about that you were picked out to do a remix of the 2011 single Never Let Me Go?

Fred Ventura; I'm friend of the Italian promotion company that work with Wall Of Sound, they played me the album and we both agree there was space for a good rework for Never Let Me Go...

Since this is the first new Human League material in almost 10 years, what were your initial thoughts the first time you heard the track?
Paolo Gozzetti; mmm, strange.
Fred Ventura; They tried to sound like the good old days but it's a little difficult if you don't work with Martin Rushent (R.I.P.) or Jo Callis...

You've done an amazing job, love the way you kept parts of the original song and at the same time added your own unique sound to it. So how did you approach the job of remixing it?

Paolo Gozzetti; We wanted to respect the original song, giving our peculiar touch to the track. So we decided to isolate the parts we imagined we would use for a song of our own. We added our Italoconnection formula and then, when we felt we got it right, we added vocals and we were almost there.
As you deconstructed the song for the remix, any particular parts you enjoyed the isolated sound of?
Paolo Gozzetti; The vocals of course

This is only the second ever Human league single with Susan Sulley on lead vocals, so did it make a difference to your approach?
Paolo Gozzetti; Just a little. For us, working for the Human League was like having to cope with a piece of art.
Fred Ventura; The only pity for me was that there was too little Philip Oakey in the track, I love his voice too much

There's both a radio and extended version of your mix. Did you do any more remixes of the song? And if you did, what did they sound like?

Paolo Gozzetti; We usually print a radio, extended and instrumental mix as standard. when you listen to instrumental you always enjoy the groove itself. It is some uplifting kind of self esteem.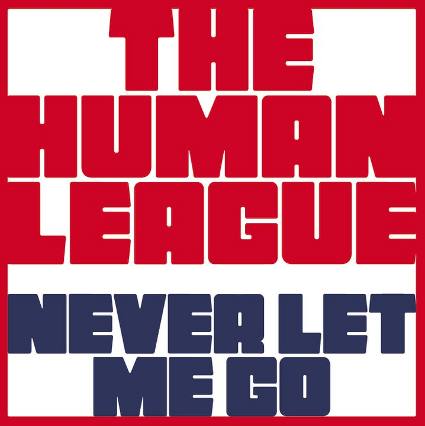 What kind of gear did you use for remixing? Is it all virtual synths for you or do you like to "fiddle with the knobs" from time to time?

Paolo Gozzetti; We actually use virtual synths (strictly replicas of vintage stuff) coupled with top notch, all-valve outboard hardware. This mixture is a deadly killer for sound and efficiency.
Philip Oakey is famed for collection old synths, so do you have any favourite synth or gear yourself?
Paolo Gozzetti; Yes. My alltime favs: Jupiter 8, Matrix 12 (which I owned), System 100, Tr-808
Fred Ventura; Juno 106, Oberheim DMX, Linn 2, Tr-808, Jupiter 8

The single and the remixes were released digitally, but are there any plans to release your remix on a physical format like a 12"?

Paolo Gozzetti; Depends on the label.
Fred Ventura; Don't think so, records labels are scared to release dance vinyls nowadays...
Your mix is part of a great remix package with DJ Pierre and Aeroplane
also providing some excellent remixes. So have you heard any of the


other contributions?
Paolo Gozzetti; We loved Aeroplane remix

If you could pick any Human league song out of their vast back catalogue, which one would you like the most to remix?
Paolo Gozzetti; The Lebanon
Fred Ventura; The Sound Of The Crowd

Being a producer in your own right, could you see yourself producing the next Human League album and how would you want them to sound?

Paolo Gozzetti; I'd make them sound both classic and futuristic.
Fred Ventura; Synth disco with an industrial edge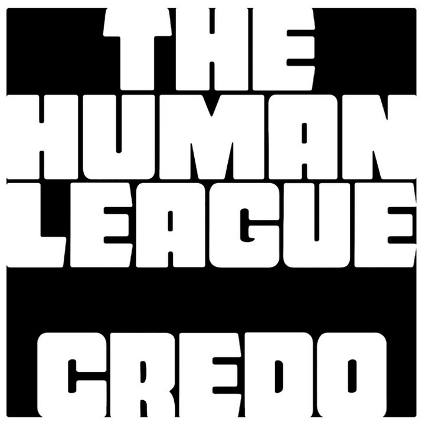 The band signed to Mark Jones cool Wall Of Sound label in late 2009, looks like a perfect match?
Paolo Gozzetti; Sure
The label released first new Human League material in 10 years in march 2011 with the album Credo, have you had a chance to hear it?
Paolo Gozzetti; Yes
Fred Ventura; Yes

Can you both name your favourite Human League album, song and single?

Paolo Gozzetti; Dare, The Lebanon, Don't You Want Me

Fred Ventura; Dare, The Sound Of The Crowd, Empire State Human

Have you ever experienced a Human League concert? And if you have, when was it and what did you think of it?
Paolo Gozzetti; Never had the chance
Fred Ventura; Yes, two times, as I said as young punk rocker in 1979 when supporting Iggy Pop and in 1982, during the Dare tour.
The 1979 tour was very special mainly because 'till that moment I never saw any band using such a strong visual backdrop, people there were only waiting for Iggy to perform so most of the audience was showing is disappointment with screamings or boo...
I was young and courius so I enjoyed very much the HL gig even if I didn't know that much about them, the sound of a siren at the beginning of the concert was really scary feeling...
The Dare tour was just a simple big success, they were so popular by then so it was a messy happy sweating crowd...

The band has some very loyal and dedicated fans that try to get to as many shows as possible on a tour. Have you had the same passion for a particular band? You know, following them around the country, crashing on train stations as you wait for the first train home?

Paolo Gozzetti; My first passion at 13 were Depeche Mode. I was able to see them twice when I was 14 and 15.
Fred Ventura; I think I went to see Kraftwerk 10 times, I was a little obsessed with them and their clone robots.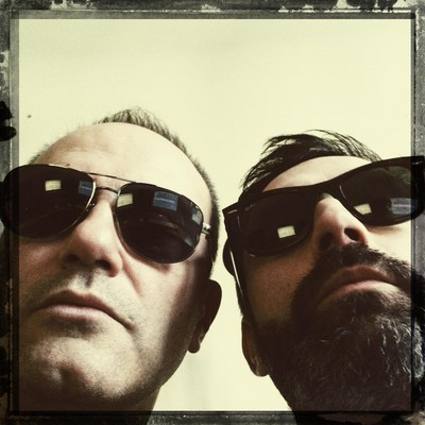 You've also done a brilliant remix of one the best new bands to emerge on the electronic scene in the last few years with your stomping version of Hurts Better Than Love. How did that come about?
Fred Ventura; The same as for the Human League but in the Sony office in Milan...

There's so many different projects you're involved in, so what is it you want to achieve under the name Italo Connection?
Paolo Gozzetti; Our aim is to produce some classy, good sounding productions that are based on the vintage classic sound of the 80s while being focused on the future
Fred Ventura; We are real modernists flirting with our roots on a daily basic..

You seem to be very busy, so what are the future plans for Italo Connection?
Paolo Gozzetti; We're busy on some new remixes and we're planning our own production within not so long.
You can listen to the Italo Connection remix here and you can buy it here.
To learn more about Fred and Paolo as Italo Connection, please check the below links;
http://soundcloud.com/italoconnection
http://it-it.facebook.com/pages/Italoconnection/180559351988556