First a little background. How did you become involved in the music business in the first place as a manager?
By accident.
War Zones is my company and I manage Black Francis (from The Pixies)/Frank Black, Steel Pulse, The Wannadies (below), Art Brut and Infadels.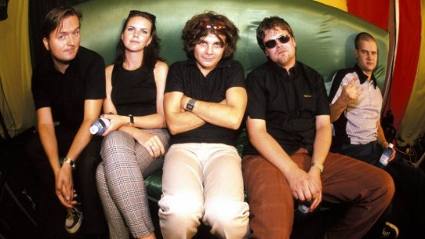 How did it come about that you were hired as The Human Leagueís manager?
I was their agent and they asked me. Iíd been trying to find a manager for them. I started as they went out to Minneapolis to record the Crash album.
When you began to manage them, was it already decided that they should work with Jam & Lewis to record the album? Or did you have a say in it?
It was already decided.
The band was in a bit of turmoil as you joined them as Jo Callis had left after the Hysteria album, while Philip Adrian Wright left after the recording of Crash. But the band seemed to cope well with the losses?
Yes, I think so.
What was involved in being the manager for the band?
Usual management.
Is it any different managing an all electronic band like The Human League compared to the others? Does it set limitations or open up other doors?
Every band is different, but the job is just the same.
In 1985 they had recorded an album with Colin Thurston, but it got dumped as they werenít happy with it. Did you hear this album at the time you joined and can you tell us more about how it sounded and if any of the songs eventually made it to Crash?
I donít remember.
In Human League folklore the band were the puppets of Jam & Lewis and they basically produced and wrote the whole album for them. But the band actually provided 6 of the 10 tracks on the album, so what was your impression of making the album?
Jam & Lewis were the bandís choice of producers and it had been agreed that they would write 4 tracks for the album.
Any memories of staying in Minneapolis? The band stated in a Music Box interview that the biggest culture shock was actually the selection of tea!?
It was very cold. When we went over in early February it was minus 42 C.
The recording and mixing took about 4 months which is a long time to spend in Minneapolis. I went over 3 or 4 times for about a week at a time.
With all the problems of key members leaving and re-recording the album, it must have given you great satisfaction that you scored a number one hit in America with Human?
Sure - great start, it walked on to radio everywhere.
You helped organise the first tour in 4 years with the Crash Tour in 1986/87 that took the band to both the UK, Asia and America. What are your memories of that tour?
It was hard for them as they werenít used to touring.
I bought a ticket for what would have been my first Human League concert, as they were scheduled to play Copenhagen in April 1987. But it got cancelled, and it looks like the whole European tour got cancelled. Can you remember why the european leg was cancelled?
I could only give the reason in an off the record conversation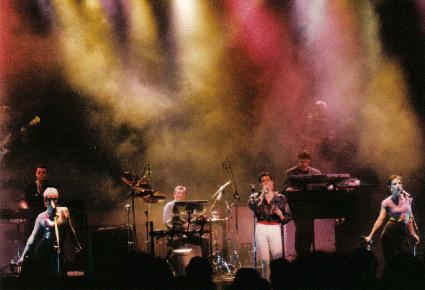 Human was a great first single, while most fans feel the follow up I Need Your Loving is probably the worst Human League single ever released. A shame when the album contained a gem like Love On The Run. Can you remember how it was decided what to release as the 2nd single?
The band wanted I Need Your Loving against all advice, but I still think Radio One should have supported the record.
Love On The Run should have been released instead.
In your time as manager, the band released their first compilation album in the shape of the Greatest Hits album in 1988, which was a great success and went to no 3 in the UK Album Charts. That must have been ďeasyĒ to promote, considering the string of hits it contained?
I think I was gone before it came out.
Can you remember who took over as manager for the band after you left?
It may have been Miles Copleland
The band has released 3 great albums since you left, but only Octopus was a hit since Romantic? failed (probably because of the grunge wave), while Secrets didnít stand a chance since the record company went bust right after itís release. How do you view these albums?
I havenít heard them.
The band has been very busy on the live scene the last 10 years and has earned a reputation of putting on a great show. Have you been to a Human League concert since you left?
No, but Iíd be interested though
Out of the bands vast back catalogue, can you name your favourite Human League album, single and song?
I donít have favourites, but maybe Travelogue, Being Boiled and Empire State Human for no other reason than I like them.
Another time Iíd have different choices.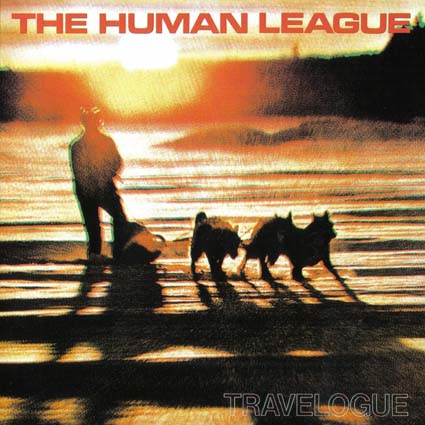 The music business has changed dramatically since you managed The Human League, how is it working in the business today, compared to when you were with The Human League?
Itís fine if you know what you are doing. Thereís a lot of worried major label people right now. I really don't have time to give you chapter and verse.
You seem like a very busy man, so what are the future plans for Richard Hermitage?
Continue to manage successful bands.