Youíre a difficult man to research on the world wide web, so can you elaborate on your role in the music business, from Sheffield to Japan?
I really prefer to avoid the prying eyes of the internet which Iíve done my best not to make a part of my life. I donít understand why people have decided to give up so much of there privacy on the internet, social media and twatter so do my best to stay under the radar as much as possible.
How did it come about that you got involved with the EP YMO vs The Human League that Alfa Records released back in 1993?
I canít remember how the idea of working with them on the Yellow Magic Orchestra project came about. It was part of a broad series of remix / reworks that Alfa Records engaged me to produce that also involved The Orb and Brian Eno. Yellow Magic Orchestra werenít part of the project so doubt that they had met.
I didnít produce the collaboration and simply put the project together. Iím probably credited as executive producer on the cd as I put the serious of Yellow Magic Orchestra remixes together for Alfa Records and seem to recall that thatís what they were crediting me with at the time but had no musical input to speak of. Iíd been producing so many remix projects for Alfa Records at that time so it must have seemed like a good solution which inevitably it was.
Kimi Ni Mune Kyun maintains a very strange position in the YMO canon and the Human League seemed a perfect fit as well as an ideal contrast to the Orb versus YMO ep which I was also working on at the same time. I seem to recall that Paul Beckett might have been involved in setting up the meeting with them though maybe it was Dave Taylor from Fon Studios.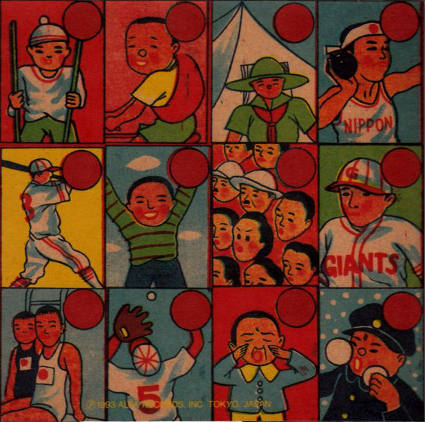 How much knowledge did you have of The Human Leagueís history before putting this project together?
I was a big Human League fan in the early 80ís
How was it working with the band, they come across as very nice and down to earth people?
I remember meeting Phil and the girls at their studio to discuss the project and everyone being really enthusiastic, but honestly donít remember if it was at the session or just talking about it.
I'd met them prior to this a couple of times but only a nod in a room or backstage or at breakfast in the Sebel Town House when they and I probably all felt how you do mid-tour on one of the many mornings after, so the one time in the studio was really the only time that we spoke at any length and I no doubt left for London very shortly thereafter and then received a DAT in the mail.
The Yellow Magic Orchestra remix compilation has some very cool remixers participating so what was the thought behind picking them?
In honesty I have little recollection of it.
Out of the bands extensive back catalogue, can you name your favourite Human League album, single and song?
I still listen to Holiday 80, Reproduction and Travelogue from time to time but canít remember the name of my favourite track which went for a very long time but I donít think was ever released. Iíd like to say it was 17 minutes but everything gets bigger with time so maybe it was shorter. I had it on a cassette that Miranda Brown from Virgin gave me at the time so it may have been from the time around Dare but wasnít from that album or Love and Dancing.
A very moody track that was simply a loop that built and built and built. A simple repeated line that became more and more powerful as the song developed. Instrumental and sure I received it around the time of Dare but didnít sound like Dare. Mysteries of the past.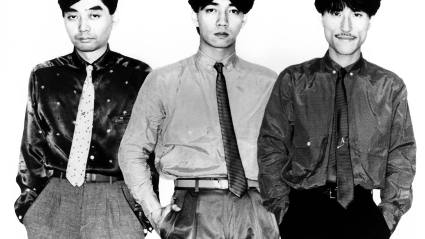 The band has admitted not being great live in the 80s, but has evolved into an amazing live band through the last 15 years and put on a really good show. So have you experienced a Human League concert?
In particular their Hammersmith Palais show (in the early 80ís) really stood out. I also saw them at The Marquee at some point and a couple of shows on the Dare tour, maybe once or twice in America but more due to easy access to guest-lists and travelling in similar circles than anything else.
The Human League have some very loyal and dedicated fans that try to get to as many shows as possible on a tour. Have you had the same passion for a particular band? You know, following them around the country, sleeping on train stations as you wait for the first train home?
Iím not an obsessive fan of anything.