First a little background, how did you end up in the music business in the first place? Since your main occupation is behind the mixing desk as producer, programmer or engineer, was that always the aim or did the world miss out on a swaggering rock star?
I started working at Rod Argent Keyboards in a back room demoing high end gear at 15 to big rock/synth band, the first SP12, Emu E11 etc. I then got offered a job at Watermusic Studio (owned by Pete Lawler who created the Levis band Stiltskin).
I then moved into dance music and formed Amoeba Assassin. We had some big underground records and started the BPM label doing a radio mix for BT which had one of my tracks on.
Then Paul Oakenfold heard it and signed me to Perfecto which at the time was part of East West Records and how I meet Ian. Amoeba Assassin did a lot of live sets, Glastonbury being a good one, so I did a little rock star bit as well and lots of swaggering from the drink anyway.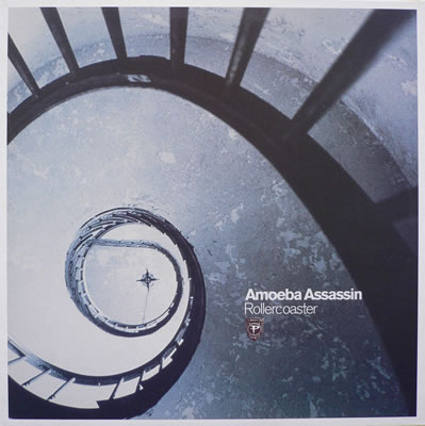 What was your knowledge of The Human Leagues vast back catalogue and history before you started working with them?
The Human League along with John Foxx and Gary Numan started me off in the business. I guess I never had a guitar hero just sounds and songs which inspire me.
Would you label yourself a fan or more a casual listener?
I was a fan of the early League and massive DARE fan.
According to producer Ian Stanley you joined the production crew for the Octopus album ďto program and try and keep it all in some sort of senseĒ?
Ian had some great idea's which involved a lot of big changes I was using Cubase Audio at the time with a thing 4 track, Ian had Pro Tools 4 tracks. There was a lot of work keeping everything in order and in time.
I remember part of the album was sampling the analog synths to create drum sounds (SampleCell was great, no little LCD and the Mac to save your patches) and to be able to recall able patches created on the wicked 100m. So I guess one job was house keeping..
In a Sound On Sound interview the band were very complementary about your input in making the album, so can you elaborate on your role in the process?
Even back then I loved what people now call in the box mixes, the recall and fast way of working suits me. It helped back then as I was in a room on my own working on programming and beats and editing sections around with my massive 4 track system, har har.
Sounds like it was a very complex album to make. According to Oakey they were bringing in a lot of vintage electronics, while you and Ian were up to speed on the latest technology. So how do you look back on the recordings and trying to get all the technology to work together?
Itís funny as getting it to sync was the key!
I had worked with vintage synths since my first SH09 at the start of the 80s but I was only about 9 myself. But I must say midi had been a big part of my life and going back to CV and Gate was funky, but after a while you work out the best way and crack on.
Did any of the songs change drastically from the demoís? Oakey mentioned you had a lot to do with the instrumental ďJohn Cleese; Is He Funny?Ē sounding more up-to-date?
Words changed the most, but they all had a lot of changes, arrangements and some killer new top line which Phil played on the 100M.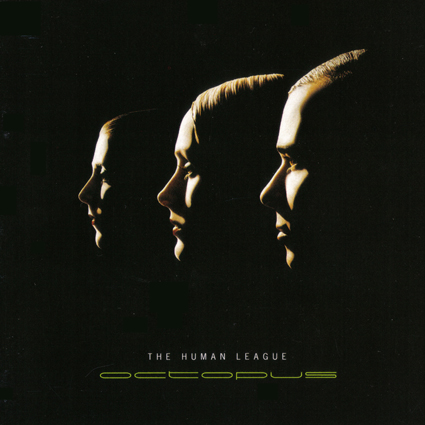 I read in the same Sound On Sound interview that the legendary Roland System 100M played a very important part in shaping the sound of the album?
One of my favourite 100M sounds was the trumpet on Filling Up With Heaven, classic. I remember Phil working on it, when he had it nailed we recorded it into Cubase Audio and I made a SampleCell patch as backup.
Were some tracks more difficult to get right than others and any of the songs that you were particular satisfied with how the end product turned out?
Words is one of my favourites.
I completely reworked that track, its almost 100% Oberhiem Expander. It was very different when I started with drums and a bass line. I changed it into a more spaced out ambient track, still really like the sound of it now. I just remember working on it for ages.
My personal favourite from the album is Cruel Young Lover. Itís unusually aggressive for a Human League song with all sorts of interesting things going on sonically and Oakey delivering some of his most intense vocals. Any memories of making this cool song?
Yer man, same here. If I remember right the arpeggiator sound is the Xpander sampled with my SampleCell. I still have the patch, love that line, sounds a bit Orb-y.
The release was a commercial success, with the album and first single Tell Me When both going Top 6 and second single One Man In My Heart reaching No 13. So when you finished the album did you feel you were on to a winner?
I did, it really sounded good and the songs were there, so looked good..
Do you ever dig out the album and listen to it? How do you feel it has stood the test of time?
I havenít for some time, but I will.
You also did a couple of ULA remixes for the 2 part CD release of Filling Up With Heaven. On CD 1 was your mix of John Cleese; Is He Funny?, any memories of doing this remix?
Funny, I forgot I did it. I will have a listen and get back to this one.
What does "ULA" stand for?
Up lift Assassin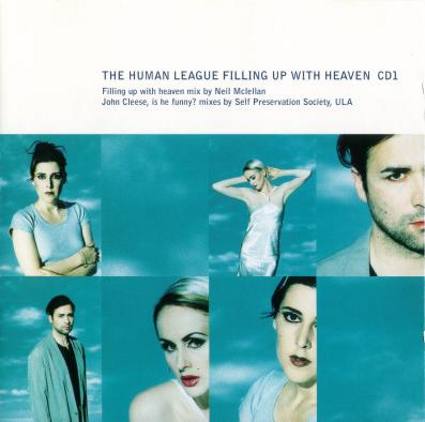 On CD 2 was your mix of Filling Up With Heaven. Probably my favourite remix of the song, along with the Hardfloor one. Very William Orbit-esque in places, was that intentional or more to do with the machine that provides that sort of sound?
No, never listened to Orbit, not sure which sound you mean? I also forgot about the mix and ULA for that matter... haha
The mix still holds water and grabs a new and younger audience. As I reacquainted myself with the remix for this interview my 2 year old son started to dance the minute it hit the speakers ;)
Cool.
Listening to the mixes 15 years after their release, anything you would have done differently?
I wouldn't change, sound a bit dated, but that was the sound at the time. I like it very tranced out, bit minimal.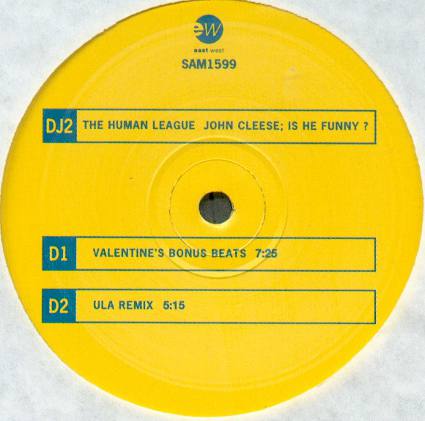 Did you do more than the one mix of each song and if you did, what did they sound like?
Canít remember if I did a 2nd mix, I quite often do a down tempo mix as well.
What kind of gear did you use back in 1995 for remixing? And what is your set up these days, are you into virutal synths or do you like a more hands on approach with good olí fashioned synthesizers?
Still in the box, in fact it's the same as back then, just a bigger box. Pro Tools with a 32 fader Icon, so lots of knobs!!! And all touch sensitive, you get your plug synths on knobs and faders. Sounds amazing now.
I still have Analog bit LAMM MemoryMoog/Wave/Expander/SH-1/Solina. I do really like the sound of the plugin synths and the way you can work them on the Icon.
I love recording these days and spend a lot of time playing with mics. I have a good selection of vintage mics, Sony C-37A, Telefunken, M49 Altec, Ribbons/Coles/Reslo's, the list goes on.
I love recording into Pro Tools with a vintage mic and fat pre, it can be as much fun as programming synth..
If you had a free choice of song, which Human League track would you like the most to remix?
Tough one. I mostly pic track I can do well, I love Sound Of The Crowd, but not sure what I would do with it.
Did you attend the tour that supported the Octopus album? If you did what did you think and have you seen the band live earlier or later in their career?
I went to the Albert Hall gig, it was great. I had never been there before I can't think of a better band to see there.! Bumped into Vince Clarke, a big hero of mine.
The band has collected a vast collection of vintage synths they brought along to the studio. Which ones were the most fun to "fiddle with the knobs"?
For me at the time the Expander Jupiter 4 were up there, the System100m sounded great, as did the 700. Never really liked the Juno's, I did have a Jupiter 8 at the time and Phil bought a Jupiter 6 which sounded more edge and cutting.
Would like one of those now.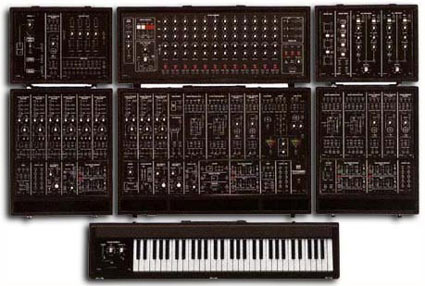 These days you also work as a producer, and since they are currently locked away in their Sheffield studio working on a new album release, could you see yourself producing it? How would you want them to sound?
Analog in your FACE with a bit of live drums and bass here and there. I would love to work together again, you never know.
Theyíve recently signed a multi-album deal with Mark Jones cool Wall Of Sound label. Looks like a perfect match?
That is great news
Out of the bands extensive back catalogue, can you name your favourite Human League album, single and song?
Dare
"The Sound Of The Crowd".
I guess itís just a time I loved, the sounds and the song, still do!
The Human League has some very loyal and dedicated fans that try to get to as many shows as possible on a tour. Have you had the same passion for a particular band? You know, following them around the country, sleeping on train stations as you wait for the first train home?
I don't really have the time, I am always working on something. The closest I got to that was playing in Amoebaassin and doing all the raves..
The technology has evolved at an unbelievable rate in the music business in the last decade. So how is it working in a studio today, compared to when you first started out? Everything is at your fingertips, but is it more fun?
It's the best its been for me and most FUN.
I have gone back to my early days of engineering and recording while producing so its playing with acoustic drums, mixing amps, using fat old mics, then they go into Pro Tools and you can work with them like you would midi.
I really never did liked using tape and a desk, but I also do not like using a mouse to mix! I have had a Digidesign Desk for about 13 years now. The new Icon is the best its been for me. Also you can start a track, hit save if you get stuck and move on.
It's always been about working as fast as I can, I really do not like messing in patchbays.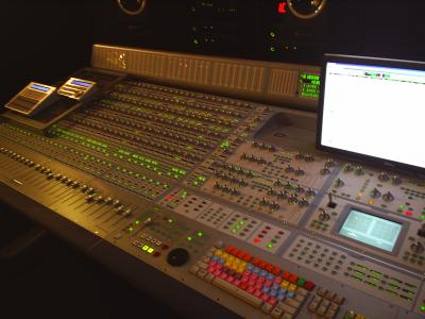 Youíre a busy man, including making music in your own name and playing guitar and keys in the band Fatal. Both more rockíníroll than The Human League, so is this where you really excel? And future plans for Andy Gray?
I produced the latest Enter Shikari album (Common Dreads) last year and currently producing the 3rd Hard-FI album. I am signed to Universal publishing and have been for almost 10 years. I do a lot of writing, some gets used on films.
You can learn more about Andys career and many projects by checking out these links:
http://www.myspace.com/grayedout
http://www.myspace.com/fatalmusic
http://www.discogs.com/artist/Andy+Gray