First a little background. Since you seem to master so many aspects of the industry, how did you become involved in the music business in the first place to end up as a successful artist, label owner, DJ and producer?
Long story!
I first got involved in music when I was 12 years old and joined a band with my friends. We were gonna be superstars. The slight flaw in our plan was the fact that none of us could play an instrument or sing. I spent a lot of time learning to play the guitar, keyboard and bass guitar but sadly I never improved as a singer!
I went through various rock bands and by the late nineties I'd become drawn to electronic music and set myself up in a tiny home studio with my prize possession an Atari ST 1040. I started writing and producing with my wife Sarah under the name Mara and we began writing house music.
By 1997 we were ready to launch and pressed up 250 vinyl copies of our first single "Learn to Love" and set off to Ibiza to hand them out to anyone who even remotely looked like a DJ.
It was a gamble but paid off as the record was well received, we returned to the UK obsessed with the idea of setting up our own label. A few weeks later our label "Choo Choo Records" was born and the rest is as they say history.
50 Releases on, having toured the world as performers and as a DJ it's certainly been worth it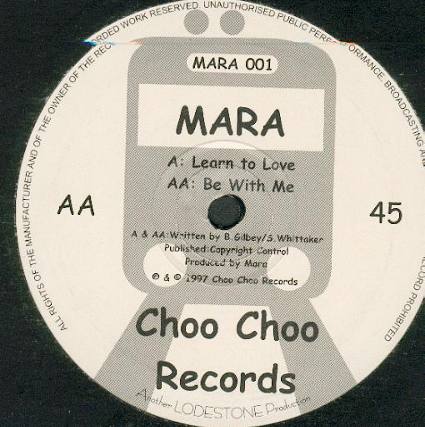 Since youíre based in Sheffield Iím guessing youíre well into The Human Leagues vast history and back catalogue? Would you label yourself a fan?
Yeah I would. When the Human League first broke onto the scene I was a little young and then by the time I was into music I was heavily into rock music so I didn't really connect with them.
Later on though as my love of electronica blossomed I really started to appreciate the quality of the song writing and the production.
The batch of songs they released in 2001 took a long time to record as they started out while still signed to East West, but later changed to the Papillon label under the Chrysalis Group. So at what point during all this were you working with the band and how did it come about?
Me and Phil met originally when I was working part time in a local music store selling musical equipment. Our love of electronic equipment kind of drew us together.
I left after only a few months as my DJ-ing and production career had taken off but as our studios were in the same street it was easy to stay in touch.
We'd been discussing the idea of working together for some time but could never get our diaries to sync, even though our studios were literally 500m away from each other.
The actual track came together really quickly though once we could get into the studio. There was instantly a vibe which is the hardest thing for any collaboration.
Can you remember which tracks Oakey had heard from your back catalogue that made him interested in your production talents for the track?

He'd heard a lot of the remixes that we'd be working on (Freefall - Skydive, Chakra - Home, videos for both of these are on our website) and also a lot of the singles such as One & Always.
There's actually a video on our website or youtube channel that speaks a little bit about working on the League project amongst other things that you might find interesting (www.mara-music.com - Choo Choo Records & Mara)
I really like the work you did on the track Tranquility that was part of the All I Ever Wanted single release. It sounds very different for a Human League song, so what was Philip Oakey looking for soundswise? And did the end product differ much form the original demo?
I was working on the first Mara album at the same time as we did Tranquility so there was a lot of discussion about the track appearing on the Mara album or being a Human League track.
I think Phil was drawn to beats I was working with for Mara so he just let me kinda do my thing and then work from the rhythm track.
The track was shuttled between my studio and Phil's as we worked on different elements, with the main track being recorded in my studio and then vocals and final mixdown happening at the League studio.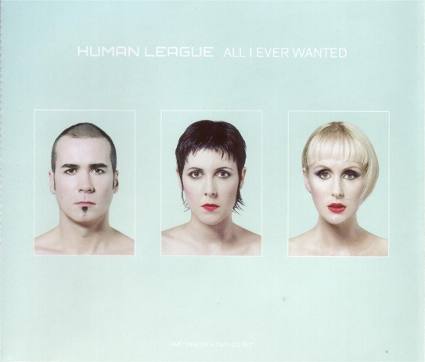 Since you co-wrote the song, how did the collaboration work? Did you do all the music and Oakey the lyrics or was he also involved in creating the music?
I'd been working with Russ Dennett on some guitar tracks for tracks from first Mara album. He played guitars on the title track "If you only knew" and also on the acoustic version of "One" which is included as a bonus track at the end of the album.
If any of your readers are interested the whole of "Mara If you only knew" is available to download for free from our site. It includes the 2 tracks Russ Dennett plays on. Not sure if itís something that would interest them but in case it is the URL is http://maramusic.bandcamp.com/
I believe Russ had done some work with Phil on Tranquility before I got involved. In the studio it was just myself and Phil working on initial musical ideas and sounds.
I spent a couple of weeks laying out the track and producing it before it went back to the Leagues studio for the vocals to be added and final production and mixdown.
Were the other members of the band involved since Russell Dennett is co-credited with song-writing?
To be perfectly honest I don't know if any other members of the band were involved when it went back to their studio.
I especially love the way the complex rhythm patterns and beats dominate the sound of the song. So any recollection of how you produced that part of the track, like for instance that great pounding electro bass drum?
Glad you like it.
I was really happy with the track as I wanted to try something a little different. I wanted to try and create something more angular than the regular beats I'd been working with and thought Phil's vocals would sit well against that backdrop.
The awesome instrumental break that kicks in at 2:10 must sound great in a club, but itís so short that you sit there screaming for more. So was the final version that ended up on the single release an edit of a longer mix?
There was a longer mix. I worked on a club mix of it to play live and had a little prototype mix going on for a while. Sadly though it never got finished as I was half way through recording Mara "If you only knew" and couldn't spend the time on the mix.
Did you work on more tracks that didnít make the final cut and were there ever talk of you producing the Secrets album that the All I Ever Wanted single was taken from, since that album ended up being produced by Toy?
We did talk about doing another project and actually started looked at dates to do a 3 way collaboration as I was working with BT on some projects for his album. Diaries just never seemed to click into place though. Never say never though, I'd love to see Mara working with The Human League again.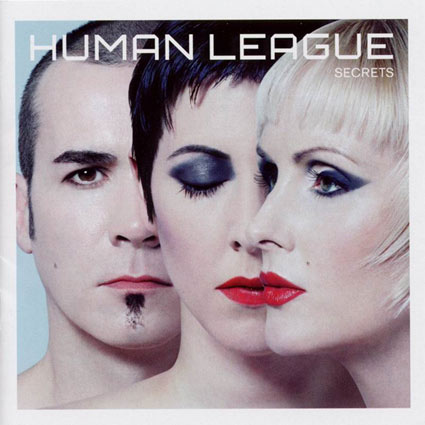 The Secrets album was hailed by fans and critics as the bands best work since Dare, so what did you think of it?

Its a really good album it combines the best elements of the Human League. Fantastic pop songs mixed with electronica.
All I Ever Wanted, which sounded like THE comeback single for the band, but it bombed as the record company went bust as it was released. But to your trained ears, did it have the potential to go Top 10 if it had the proper backing?
There's nothing more frustrating for an artist than to have your work undone by political or financial problems at a label. Because its out of your control it can make you feel particularly helpless. For me the single was a great come back for the band and should have done much better. It just needed proper support.
The band are currently locked away in a studio working on tracks for a new album release that should be out later this year. Could you see yourself working with them again, producing their next album?
I loved working with the Human League, I'd always be interested in working with

them again, I've got a huge amount of respect for them.
In case you got back in the producers chair, how would you want them to sound?
I'd love to do some straight up Tech House! The time could be right as I'm working on a new Mara album so maybe it's time for us to work together again.
Theyíve recently signed a multi-album deal with Mark Jones' cool Wall Of Sound label. Looks like a perfect match?
Yeah absolutely, fantastic choice of a label.
I've got a huge amount of respect for Wall Of Sound and I think they'll be able to give the new material the push it really deserves.
Have you noticed The Human League has just announced a UK tour in December to support their forthcoming album?
Great stuff that they've announced a tour, if you make it up to Sheffield let me know, it'd be nice to meet up.
Being part of the Sheffield music scene for many years, have you experienced many Human League gigs?
Actually, sadly only the one so far, I was at the City Hall gig a few years ago. Absolutely fantastic gig, the energy on stage is wonderful
The Human League has a vast collection of vintage synths and electronics stacked away in their Sheffield studio. As you did spend some time there recording, which ones were the most fun to fiddle with the knobs?
It was a little too much for me!
It's a wonderful studio with some breathtaking pieces of equipment in there. I think I lost count of the amazing synths in there. It's like a beautiful collection from a museum crossed with the most modern of cutting edge equipment. It's simply stunning.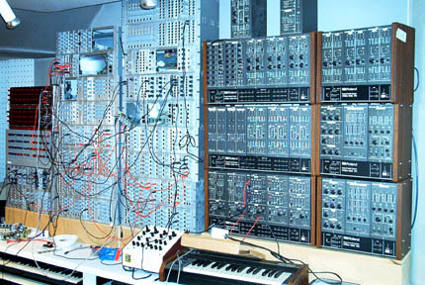 Out of the bands extensive back catalogue, can you name your favourite Human League album, single and song?
Hard choice, but actually I'm gonna pick a very obvious one. I think my favourite is "Don't You Want Me".
Simply because there was a period of me DJ-ing that no matter where I went in the world I would hear the track in the most random of places. Narita Airport in Tokyo and it's playing in the background, taxi in Istanbul and most bizarrely a tiny restaurant in the middle of Malaysia the song followed me.
I used to send Phil text messages asking if he was following me!!!
The Human League has some very loyal and dedicated fans that try to get to as many shows as possible on a tour. Have you had the same passion for a particular band? You know, following them around the country, sleeping on train stations as you wait for the first train home?
Since I was really young I've always been in bands and so never really had the time or opportunity to follow other bands around the country. I wish I had sometimes as I'm sure it's great fun!
Youíve more recently worked with another founding member of The Human League, as you did a very cool remix of (We Don't Need This) Fascist Groove Thang for Martyn Wares Heaven 17. How did that come about?
That came about through a very good friend of mine Liam O'Shea who runs the Mixed in Sheffield project. It's a project to bring together different electronic artists throughout the city to remix one another and cross pollenate ideas and musical styles.
The idea behind getting Heaven 17 involved was fantastic as it provided a point of focus for the project and allowed a wide variety of electronic artists to remix a very well known and great track.
The technology has evolved at an unbelievable rate in the music business in the last decade with everything very much at your fingertips. So how is it working in a studio today, compared to when you started out?
Its a total different experience.
When I started out I'd be using my Atari ST and running everything via MIDI and recording vocals on a crappy 8 track. My studio was just a tangle of cables. I always knew computers would be the way forward and dumped MIDI as soon as I could in favour of software synths.
I've watched my audio sequencing software grow up from being very basic MIDI software to Logic 9 which is literally a full studio in a box.
I'm finally at a stage now where I can record and produce a full album just on my Mac Book Pro, it's a wonderful feeling to know everything is self contained in one little silver box!
I read youíre a huge Sheffield Wednesday fan, so I guess you donít want to talk about football!? (they just got relegated from the Championship to League One)
Nope. We'll be back, you just can't play that badly for that long and not get relegated. It will be good to play some different teams for a season.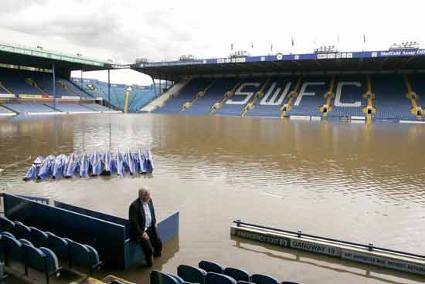 Maybe you're more comfortable talking about the World Cup ;) Will you be following it or are you locked up in the studio, working on the new Mara album?
Watching the World Cup is always a bit of a tricky problem when we are travelling DJ-ing. I try and make sure we aren't travelling on the day of a England game but already I've got a clash with the England v Algeria game as we are traveling to Mexico while the game is taking place.
I have horrible memories of being stuck on a flight from Australia to Japan while England played Brazil in 2002, when we landed they announced the score. They probably knew the score while we were in the air but didn't want a lot of unhappy English people on the flight! :)
I saw Denmark lost yesterday, you should still qualify if you beat Japan though yeah? Cameroon look really weak.
Good luck to England. As a Liverpool supporter it was nice to see Gerrard score. You should've won if it wasn't for the butterfingers of your keeper. Not sure replacing Green with James will change things, he gave me many nervous moments when he was goalkeeper for the reds!
Yeah we are having quite a few problems with goalkeepers! First Carson and now Green.
It was just one of those games against USA. They are a pretty good side that I think a lot of people underestimate. They'll qualify from our group for sure and could easily get the Quarter Finals.
Here's to a England v Denmark final!
Youíve taken a couple of years off from the music business, but are now back and judging by the amount of very different projects you take on it looks like youíve rekindled your appetite for all aspects of working with music?
Absolutely.
I was tired from DJ-ing so much and burning the candle at both ends and a little in the middle. I'd fallen out of love with music. I needed to get to a point where I wanted to make music again and to fall back in love with music. I've certainly done both of those now.
I'm so excited by the music that's around and by the music we are writing with Mara.
You seem like a very busy man, so what are the future plans for Barry Gilbey?
Lots coming up, a new album from Mara before the end of the year, lots of DJ and live work with Mara. We are doing some gigs as a DJ set but playing the larger festivals as a full live band. It's going to be an amazing year.
You can buy his excellent Heaven 17 remix online by checking out any of these links:
http://itunes.apple.com/us/album/we-dont-need-this-fascist/id359424374
http://peoplesmusicstore.com/catalogue_items/593767
http://www.7digital.com/artists/heaven-17/we-dont-need-this-fascist-groove-thang-2010-remixes-pt-2/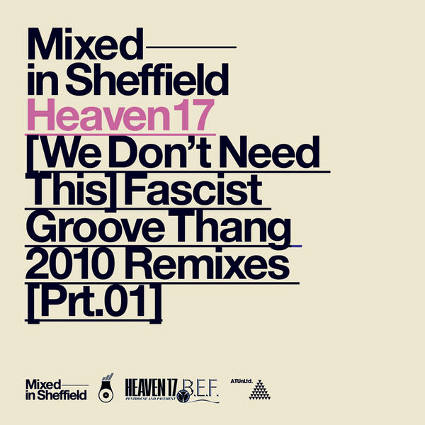 For more details about Barrys impressive career and forthcoming projects, check out these links:
www.discogs.com/artist/Barry+Gilbey