First a little background. How did you end up in the music business to become highly respected artists/producers/remixers/live performers?
Well, I don't know if we are highly respected! :-)
Anyway! We've been involved in our local scene for about ten years now. In 2009, Dié and I decided to start a new project mainly based on synths. In 2010, we won two national contests for newcomers which gave us the opportunity to meet a lot of people, to get a remix request from Different Recordings for Crystal Fighters and to get a lot of bookings for live shows.
Since then, we've been touring a lot mainly in Belgium and had a few remixes opportunities like the one for The Human League!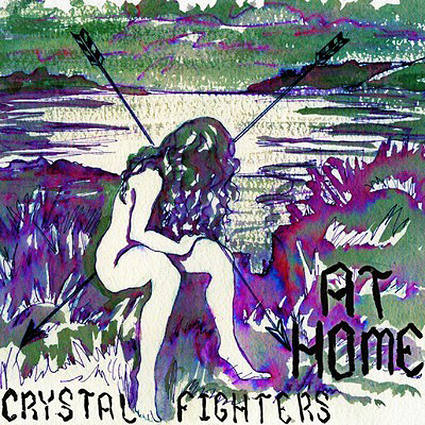 What was your knowledge of the bands history before you began to work on one of their tracks? Would you label yourself a fan?
As music lover, I personally didn't know much about their music. Like everyone, I knew their main hits and liked them as parts of my child culture. As electronic music producer, I knew they were real pioneers and synths lovers.
I was so excited when our manager told us about that remix request.
How did it come about that you were picked out to do a remix of latest single Sky?
I think our manager knew a guy from Wall of Sound and told him about us. Then we got the parts and submitted our remix. We had to wait a little bit for the band to accept it. That was very cool!
Since this is the first new Human League material in almost 10 years, what was your initial thoughts the first time you heard the track?
I actually realised how a track that seems quite simple can be very constructed! I loved the vocal parts...
You've done an amazing job with The Fusty Deligths Remix, just love the added synths melodies and bassline. So what were your ambitions with the remix?
At that time we were still beginners in remixing. Our goal was to do something catchy while respecting the original atmosphere. As 80's lovers, we also wanted to add a few nods to their hits in the remix. I hope you heard them!
As you deconstructed the song for the remix, any particular parts you enjoyed the isolated sound of?
To be honnest, we mainly used the vocal parts for the remix. At that time, we actually weren't good enough at wave processing to use the synths parts as well as we wanted.
You also did an radio edit of the track, so was it easy to edit tdown the full remix?
That is always hard for us to make radio edits. We create a track and think a lot about its construction. Than someone asks you to make it so short !!!! In this case, I think we got some advices from Wall of Sound. At the end, we were quite ok with the radio edit.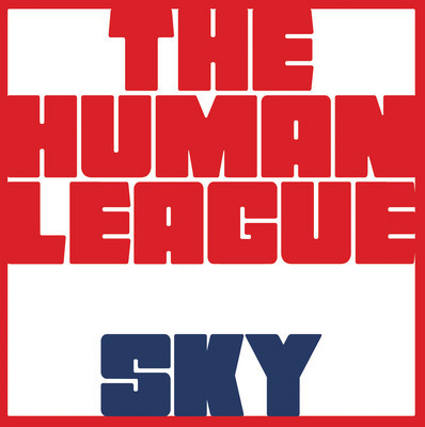 Did you do any more remixes of the song that didn't make it to the official release?
In this case, this version was the firts and only one that came!
What kind of gear did you use for remixing? Is it all virtual synths for you or do you like to "fiddle with the knobs" from time to time?
We only use virtual synths when we produce. That is much more easier.
The single and the remixes are released digitally, but are there any plans to release your remix on a physical format like a promo 12"?
Well you should ask Wall of Sound! But I never heard about such a release.
Your mix is part of a great remix package with The Hacker, Plastic Plates and Martin Brodin also providing some excellent remixes. So have you heard any of the other contributions?
Yeah! We love all those artists... We always listen to other remixers work. First of all, we want to make sure they didn't have exactly the same ideas then us! :-)

If you could pick any Human league song out of their vast back catalogue, which one would you like the most to remix?
As DJs, we would really enjoy remixing one of their hits for our own DJ sets!
Their signing in late 2009 to Mark Jones cool Wall Of Sound looked like a perfect match?
Wall of Sound is definitely one of the best home for them!
The label released new album Credo in march 2011, have you had a chance to hear it?
Of course! We were very impressed by their ability to produce a modern album being still The Human League!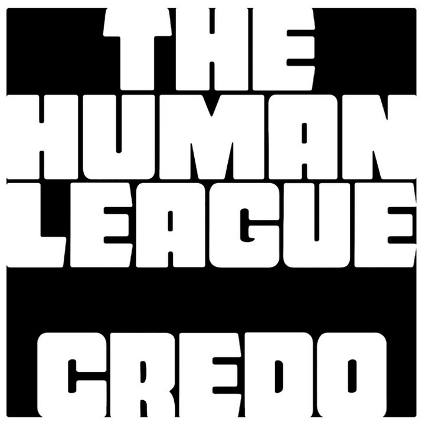 Out of the bands vast back catalogue, can you name your favourite Human League album, song and single?
Their hits!
Being producers in your own right, could you see yourself producing the next Human League album and how would you want them to sound?
We don't see ourself as producers for other bands!
Philip Oakey is famed for collection old synths, so do you have any favourite synth or gear yourself?
We're not really into analog world! We mainly use most popular plug-ins and some secret weapons.
Have you ever experienced a Human League concert? If you have, when was it and what did you think of it?
We played the same festival in Belgium 2 years ago (Les Ardentes). Their show was amazing!
The band has some very loyal and dedicated fans that try to get to as many shows as possible on a tour. Have you had the same passion for a particular band? You know, following them around the country, crashing on train stations as you wait for the first train home?
Not really!
Fusty Delights master many parts of the music industry, but which part is the most fun for you?
As music lovers, we are always looking for new stuffs to discover. That's why it can sometimes be hard for us to identify to a genre. But I think we will always be driven by a certain kind of melancholy...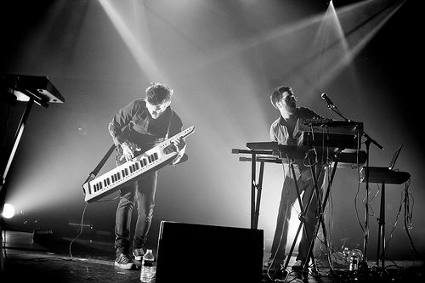 You can listen to the Fusty Delights remix of Sky here and buy it here.
Check out the below websites to learn more about Fusty Delights career and future projects;
https://twitter.com/fustydelights
https://www.facebook.com/FustyDelights
https://soundcloud.com/#fustydelights