First a little background. How did you end up in the music business in the first place to become a highly successful artist and remixer as part of Fluke?

Patience, persistence and more than a little luck.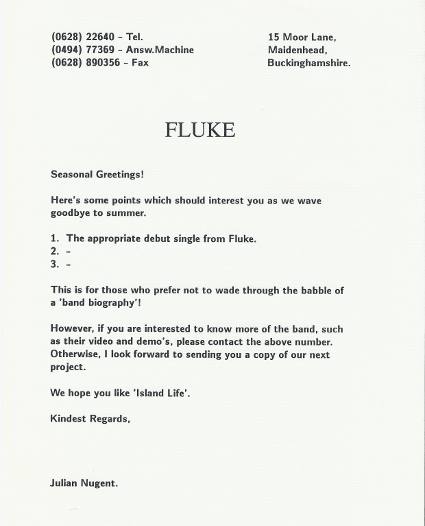 What was your knowledge of the Human Leagues history before you began to work on one of their tracks? Would you label yourself a fan?

I consider myself an avid record collector and I consider the late 70's as the nebulous of my collecting habit. This was a period when a new breed of post punk artists and labels were beginning to release some truly memorable and diverse material. The Human League, alongside many others were there, when it mattered, however, I'm not sure if anybody, expected what was to come.

How did it come about that you were picked out to do a remix of Love Action (I Believe In Love) for 2003 Very Best Of Compilation?

To be honest this probably had more to do with A&R within the respective labels…however, be advised, we bit their hand off when offered.

I love what you did with the remix with as you gave the song a totally new groove with the foot stomping beats and new bassline, but kept the trademark synth riff. And the vocoder assisted chorus is pure genius! So what did you set out to do with the remix?

We set out to emulate a dj mix we had heard a couple of years before, just once, fleetingly at festival. Hard Times had been mixed with Burnin' by Daft Punk, it was sublime…..
At the time we made no apologies for the plagiarism with which we approached our music. This was what we were doing, look at 'Puppy' and '2bit"….but with this track, the best bit, the bassline… pure Mike Bryant.

As you deconstructed the song for the mix, any particular parts you enjoyed the isolated sound of?

Every. Single. One.

Since this is a dub version, did you also do a vocal version or an instrumental version?

No. Our personal brief was League Unlimited.

What kind of gear did you use for the remix back in 2003?

Logic, Korg, Korg Legacy, EMS, Sequential Circuits, Akai, DBX120, Lexicon, Marlboro

And what is your set up these days, it all virtual synths for you or do you like to "fiddle with the knobs" from time to time?

All looked after by mother keyboard nowadays. But soft synths and effects still give you loads of opportunity to fiddle. It's only the sound of dying battery in a foot pedal that no one has created a plug in for.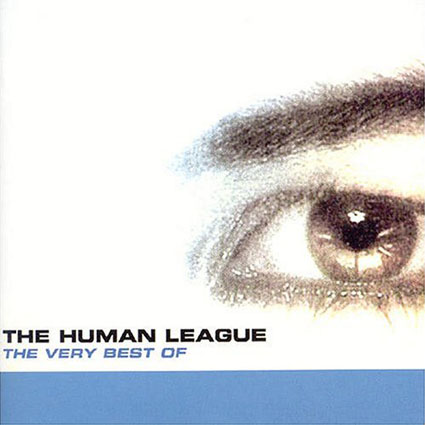 What did you think of the original version of Love Action (I Believe In Love)?

A long time ago, before repetitive beats, before acid house, before Macs, before ProTools and even before Skillex borrowed Phil Oakey's hair there was a time when vinyl was king, and during that time there was a small yet important record club between myself and a certain Ashley Marians in a backroom in Beaconsfield...
It was the beginning of a musical journey for us both, it was taking records from one generation into another, in it's own little way it was, in reflection, our part in the summer of love. ... in there was the link between hard times and love action..... this was to become possibly one of the most important links in musical history...listen...be amazed...truly truly scrumptious, an 11 minute track that foretold the future...unsurpassed.

As for Love Action.... The first producer we ever worked with as Fluke said to me as the singer....the first line of a song is the most important....get their




attention.... This was one of the wisest things I have ever learnt, and as an example I now think of Love Action.
If you could pick any Human league song out of their vast back catalogue, which one would you like the most to remix?

WXLJ Tonight….a song for now… Or Being Boiled…for that little acid synth that nags you

The bands signing in late 2009 to Mark Jones cool Wall Of Sound looks like a perfect match?

An outstanding label. Fantastic.
The label released first new Human League album in 10 years with Credo last year, have you had a chance to hear it?

Indeed, wonderful, so League….do you have their list of synths???
Philip Oakey is famed for collection old synths, so do you have any favorite synth or gear yourself?

I love the way a keyboard is used to its maximum potential and in particular I miss the way Mike Tournier could manipulate the operators of a DX7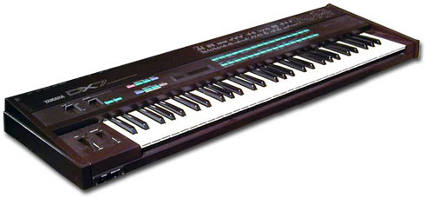 Being a producer in your own right as Fluke more or less recorded their own albums, could you see yourself producing the next Human League album and how would you want them to sound?

Tongue-tied and blushing would be no way for a producer to behave.

Can you name your favourite The Human League album, song and single?

Travelogue…. because it was life changing

You've Lost That Loving Feeling…. because we have all been there

Love and Dancing, League Unlimited, well, one of the finest records ever made.

Have you ever experienced a Human League concert? If you have, when was it and what did you think of it?

Oh yes, and when I did maybe I should have appreciated it more, and then last year Heaven 17 opened their set with the League version of 'You've Lost That Lovin' Feeling', everyone was spellbound.

The band has some very loyal and dedicated fans that try to get to as many shows as possible on a tour. Have you had the same passion for a particular band? You know, following them around the country, crashing on train stations as you wait for the first train home?

For me, and me alone, this is what it would be….
http://www.youtube.com/watch?v=yipyHeY6cmg&feature=related

Since I loved what you were doing with Fluke I have to throw in a couple of questions about them. Your own releases, your remixes, your live shows. All very inspiring stuff. So what did you, Tournier and Bryant set out to do under this moniker?

We simply set to make some electronic music, maybe earn a little money from it, there was no real plan, just try and be different and enjoy what we were doing, and for a while there a lot of people enjoyed it too.

Your arguably most famous remix would be the one of Bjørks Big Time Sensuality. But I'm more interested in learning how it was to remix New Order?

A chaotic honour, there were three different sets of 24trk masters, we were assuming they may not have been talking.

Fluke released their last album in 2003 but have made the odd live shows within the last couple of years, so will we at some point see you guys back in full swing?

T.B.A.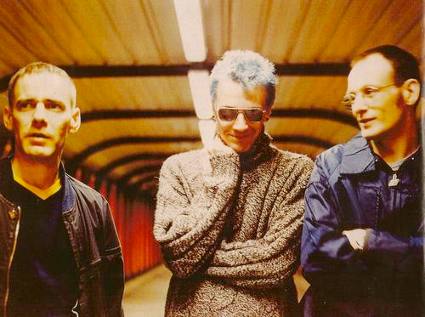 You've worked in the music business for more than 2 decades, so how do you look at the changes the technological evolution has made in the industry since you started out?

The great thing about our generation of dance musicians was the fact that it was technology that made it happen, so we have embraced each new advance with open arms.
The whole process from production to performance has become so much simpler and more reliable that you have more time to concentrate on what is important, making the music. From a personal point of view it is far easier to travel with a couple of usb sticks rather than a load of vinyl.

2bit seems to be you main project these days, so future plans for Jon Fugler?

To keep doing what you're doing if you love doing it.
You can listen to the Fluke Mix of Love Action (I Believe In Love) here and you can buy it here.
Check out the below link to learn more about Jons latest projects.