First a little background. Your role in the rise of Virgin Records has been well documented, but was it always in the cards that you would go the managerial route or did the music world miss out on a swaggering rock star?
Perhaps you haven't read much about the history of Virgin. I was from the start a 20% shareholder in Virgin Records Limited and initially combined the roles of Director of A & R, Marketing, Art etc, ie there were virtually no other employees.
As a fanatical record collector and fan but non musician, I never had any aspirations as a performer. I ended up in the music business by accident seeking a temporary job before university to do a second degree in 1971.
It was a wonderful opportunity to combine my passion with work and was lucky enough never to need to have another job.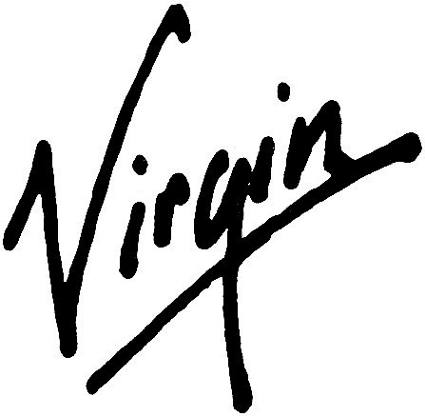 Excactly how and when did you discover The Human League and got them signed to Virgin? Was it the famous cassette demos or the Fast Product releases that got your attention and persuaded you to get them attached to your record company?
Carole Wilson who ran Virgin Music Publishing alerted me to the unique sound and look of the The Human League and at her instigation I went to see them perform live.
What was it about the group that attracted you to sign them up for Virgin Records, since you also ended up as their A & R representive and took a personal interest in the band?
It was the look of the group and Phil Oakey in particular, the minimal electronic sound but really specially their performance of You've Lost That Loving Feelin' that persuaded me to sign them.
I would not describe myself as their A&R representative since at this time I was Managing Director of Virgin. Virgin was always an A&R led company.
The very first Virgin release with the band was actually under a different name as the funky I Don't Depend On You single was released as "The Men". What was the reason behind not releasing the first single under the name The Human League?
I met Bob Last and right from the start we got on very well and developed a very good working relationship over the years. It was his idea that the Dignity Of Labour EP, although the first material owned by Virgin, be released on his label, Fast Product.
I Don't Depend On You was felt to be too different from the established The Human League material and was thus released under a pseudonym.
They were off to a fair start as Reproduction went Top 30 in 1979 and Travelogue went Top 20 in 1980, even though neither spawned a hit single. How do you look back on the 2 albums that more critically acclaimed by todays music press than when the were first released?
The first two Human League albums were both excellent records in their own right but both sold relatively poorly, well below expectations.
The band and Bob Last were equally disappointed by the sales. This very slow start certainly contributed to the split up of the band. The only positive sign was that both albums never stopped selling, albeit in small numbers, so I could see that interest remained strong.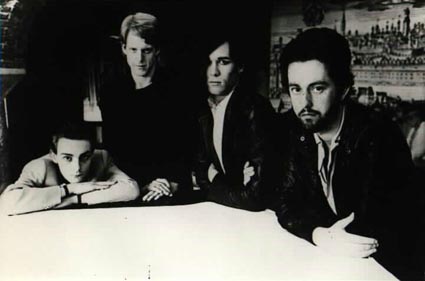 Both Philip Oakey and Martyn Ware were known for being strong willed and opiniated characters, so I'm guessing you had your work cut out in managing them?
I tried to sign bands where the principals were strong characters with a developed idea of their own identity and destiny. Strong will is essential for success.
The band split in two after the second album as Ware/Marsh left and founded Heaven 17. How did you look at the break up? Did you sense that Oakey and Philip Adrian Wright could carry on with a more pop oriented style?
When the band split up, I was anxious that The Human League name should continue since it was clear from the reaction to the first two albums that something was building.
But I must confess that I thought that Martin Ware and Ian Craig-Marsh, who were after all the only musicians in the band, had perhaps a stronger chance of being successful. I under-estimated Phil Oakey's vision.
What were your initial thoughts when you heard Philip Oakey went on the now infamous "girlhunt" at the local Crazy Daisy disco in Sheffield to recruit new female band members for the impending tour of Germany?
The first I saw of the new Human League was their performance at the Hammersmith Odeon with the girls which was a fairly ramshacked affair.
There was a reasonable crowd of fans and I vividly remember Charlie Gillet, the well-known author and broadcaster, saying to me backstage after the show, he felt strongly that the Human league was going to be huge based on the strength of this performance.
Your next move made music history as it was a stroke of genius to bring the band together with Martin Rushent to work on The Sound Of The Crowd. Did you have a gut feeling that this could turn out to be something special?
Actually it was Phil Oakey's idea that I contact Martin Rushent to help sort out The Sound Of The Crowd.
Martin came to see me at Vernon Yard (an independent label owned by Virgin Records) bringing with him a tape of a newly completed track from an album that he had produced for Pete Shelley.
Throughout, he had used the new Linn drum synthesizer to great effect. This was very exciting because I knew that Phil would not abandon his firm commitment to record only using electronic instruments.
And thus far the weakest thing about the recordings, was the rhythm (or lack of it). Here was an electronic drum that really sounded great.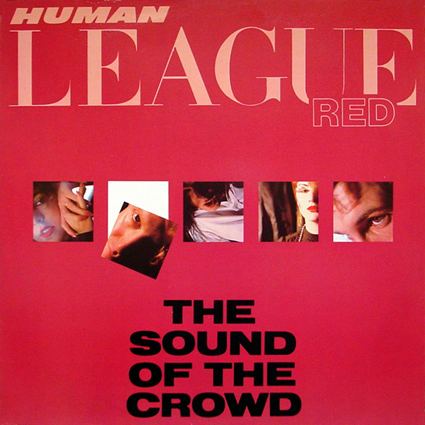 Must have been exciting as Dare was recorded to hear the development of a genre defining record, did you sense you were on the verge of striking gold? And quite rewarding watching the band you signed as electronic outsiders become superstars of the pop world?
Once we had the hit with The Sound Of The Crowd and as the recording of Dare progressed, we all knew that we had a phenomenon on our hands and of course the prospects were extremely exciting.
As I understand it was you that pushed for releasing Don't You Want Me as the fourth single from the album as the band didn't feel it was right to release so many singles from the same album. In hindsight it shows that sometimes it pays to listen to your A & R man ;)?
At the time it was beginning to be understood that only by achieving multiple hit singles from an album could you achieve really massive album sales.
Don't You Want Me was always going to be the biggest hit (it was this song that convinced Jerry Moss to license the Human League from us for America).
The album was supported by a world tour with Dare Tour 1981/82 and since there has never been released any official live material from that era, it has taken on an almost mythological status among fans. So what are your memories of that tour?
The world tour for Dare was successful because the record was so outstandingly successful but personally I found their live show not that convincing.
The original Human League of Martin Ware and Ian Craig-Marsh was sometimes wonderful live where the slide show and music combined to great effect, much more compelling than their recordings.
It was going to take the new Human League a long time to create a live pop show that could measure up to the albums.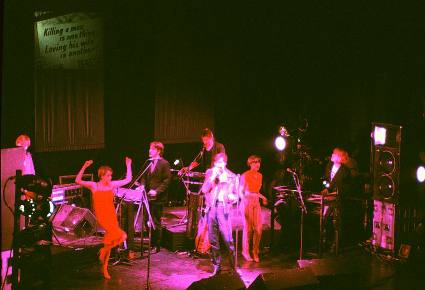 They had a hard time making the follow up to Dare and the fruitful relationship with Martin Rushent ended with the Fascination EP in 1983 which still contained some of their best ever work. What was going wrong?
All groups find it hard to follow up a hugely successful album. More of the same or a radical departure?
Egos loom large. Martin Rushent had made the Human League sound incredible and I feel that they resented him and equally, where initially perhaps he had been very careful with their shortcomings, now perhaps he was less so.
In 1984 Hysteria was finally released. That has gone down in League history as the most difficult, time consuming and expensive to create, changing producers twice and Callis leaving soon after its release. How did you experience the making of that album?
Same as above
Can you remember why this particular album wasn't supported by a tour?
I can't remember why they didn't tour.
According to an interview in The International Musician And Recording World, a new album was ready in 1985, but the work with the late producer Colin Thurston was dumped. Can you elaborate on why they didn't make the cut?
I don't recall that a new album was ready but everyone agreed that the work with Colin Thurston was not good enough.
I went for a meeting with the band and asked them who in all the world they would like to work with, to try and save their careers.
Did you have a say in the surprising choice of going to Minneapolis and work with Jimmy Jam and Terry Lewis to re-record most of the Thurston tracks for the Crash album as well as letting them contribute to the song-writing?
Phil suggested Jam and Lewis which I must say seemed an unlikely idea at the time because musically and culturally they seemed miles apart.
However, Minneapolis and Sheffield had more in common than I expected. With the essential help of Jordan Harris and John McClean at A&M, Human League's American label and our Licensee, I was able to meet Jam & Lewis's manager and a deal was done.
With all the various problems in recording the last couple of albums, it must have given you great satisfaction to watch the band go all the way to the number 1 spot in the US with the Jam & Lewis penned Human single?
At this time, Jam and Lewis were the most sought after producers in the world because of their success with Janet Jackson and they gave the Human League a massive number one hit with Human.
But I am sure the band, though grateful, were dissatisfied because the best songs on the album were written by Jam &Lewis, virtually everything was played by them and they felt they weren't in control.
The relationship between The Human League and Virgin ended in 1990 with the release of Romantic, which didn't do as well as hoped in the charts, perhaps because grunge was taking over. Do you feel they fulfilled their potential or would you liked to have achieved even more?
By 1990, Virgin as the company that I created and built had changed radically.
We were the fifth biggest record company in the world and for various complicated reasons, well-documented, we were in the process of selling the company.
This would mean that I, along with some of my longest serving colleagues, left when the sale to EMI went through.
In my opinion, Virgin was a different company entirely from then on, different goals, different management, still successful but some of the long-term bands signed to Virgin no longer felt comfortable there or were not particularly welcome or liked.
They have build up quite a live reputation in the last decade and put on a fantastic show at their concerts. Have you seen them live since the Virgin days?
Attending live performances, something I had been forced to do on countless occasions in my career was the last thing I wanted to do. So I have not seen The Human League live since.
Do you ever play any of the albums nowadays and if you do, how do you feel they have they stood the test of time?
I think all the albums that we recorded with the Human League, up to and including Crash, have certainly stood the test of time and of course I do play them from time to time.
You're no longer work in the music industry, but are now dedicated to publishing rare books through your company Palawan Press. Do you ever get the itch to get back working with music again or is that all behind you??
When I left the music business, I started publishing books as a hobby, went into historic motor racing, intensified my addiction to collecting modern art and never once wanted to return to the music business.
It was the greatest joy to listen to music purely for enjoyment and never again have to worry whether or not it was going to sell.
Have you followed their career since they left Virgin as they kept making records? Did you imagine they would still be going strong 32 years after you signed them?
Not really – initially when I left the music business in 1992, I wanted nothing more to do with it and went back to listening to the music that excited me in the 1960's which was bebop jazz.
Heart Like A Wheel was pretty good but sounded like more of the same.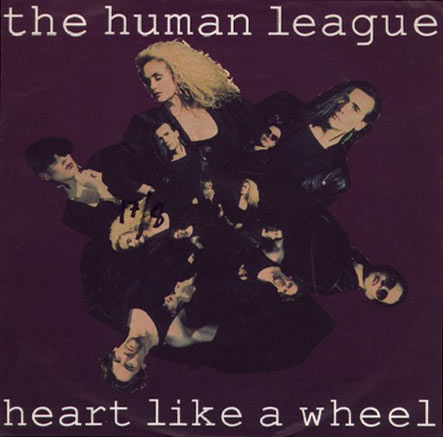 The technological evolution has changed the music business so much since you left it, so how do you look at it today compared to back when you were active?
Actually I listen to more music today than I ever did and I find that whilst perhaps too much music is out there for quality to be always of the highest, this is a better time for music fans than ever.
You can learn more about Simons book publishing here: