First a little background, how did you end up in the music business in the first place?
My father is an entertainer and my older brother is a drummer, I started playing guitar when I was 7 and carried on till I was working in local bands. Then in 1986 I joined the League for the Crash tour.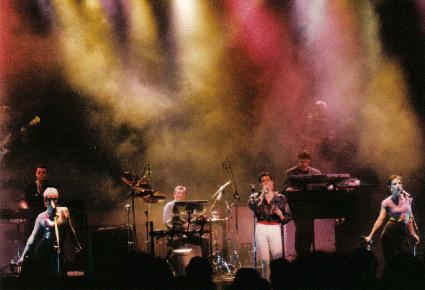 How did it come about that the band recruited you as a musician for the Crash Tour? Did they know of you beforehand or was it a case of doing an audition?
I heard they needed a guitar player and just popped down to the studio and asked for a try out and they took me on.
Was it a departure for you as a guitarist to join a band taking pride in being all synth?
I played a lot of guitar on the tour because we wanted to sound really live, every note was played live on that tour, inspired by Jam and Lewis. Crash had quite a lot of guitar on it, Mirror Man did, the Lebanon did. Together In Electric Dreams too. So it was pretty natural.

How well were you into The Human Leagues vast back catalogue and history when you joined? Would you label yourself a fan or more a casual listener?
I wasnít a fan as such but I had singles by them, loved Mirror Man and when Human came out it blew me away.

The lenghtly Crash Tour that spanned over 6 months in 1986/87 was the bands first tour in 4 years and took you to both the UK, Asia and America. What are your memories of that tour, both musically and on a personal level?
My memories of that tour are great, America was awesome, playing Sheffield City Hall was an ambition of mine, every night was a buzz and I had my Jackson guitar made for me. Japan was a great tour too, beautiful. My endearing memory of that tour is eating pizza and playing monopoly after a show in New York, we were very Rock n Roll back then!!! I won as well. lol

You also started to contribute to the songwriting, co-writing A Doorway and Men Are Dreamers for the Romantic? album in 1990. It was a return to the bands electronic roots, so how do you look back on the recording of that album?
The Romantic? album took a long time, it was hard work and we had a lot of personal stuff going on.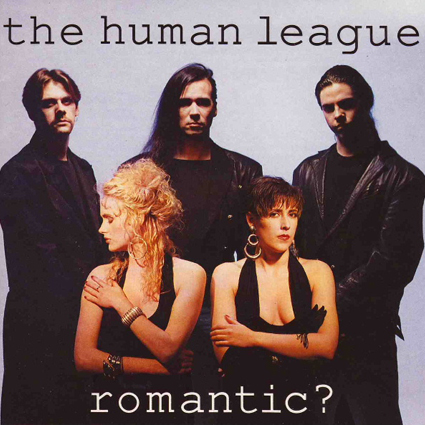 A lot of different producers was used to produce it, including up and coming knob twiddling superstars like William Orbit and Mark Brydon (later formed Moloko), was that a good or bad thing for the generel sound of the album?
Philip wanted to go back to an older sound, and I think having so many producers didnít help, the album sounds tired and we were all a little fed up by the end. Martin Rushent should have done the whole album but we couldnít get him to commit. The other guys worked very hard though. I think if Martin had produced that album it would have been great.
A Doorway sounded quite unique for a Human League song as itís so percussion driven. Was that sound intentional from the demo version or did that develope in the studio?
It was a completely different groove on the demo, very ploddy, Robert Gordon of the Fon Force put the drums together on that song. Brilliant. Made the song come alive.
Must have been good fun recording the percussion part as a lot of people are credited with percussion on the albums sleeve notes. Iím picturing a sort of Human League carnival atmosphere in the studio!?
I can't remember a carnival atmosphere at that time ha ha.

William Orbit mixed a version of the album, which has almost mythological status among fans, since no one has heard it in full. And according to various sources it sounded awesome. So have you heard it?
William Orbit did some good mixes. Some ended up on the album, but he put lyrics in the wrong order and we wanted songs not remixes, he also left out a solo I did on Mister Moon And Mister Sun on a mix which we did use, Leagues 1st metal solo. lol. I did meet him, me and Dave Beevers drove the tapes down to his studio in London! He went on to world domination of course.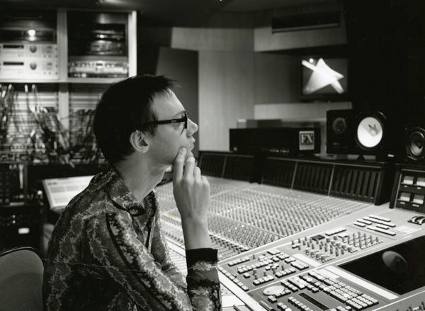 The next release you worked on was the Tell Me When single that was out in late 1994, as you co-wrote the instrumental b-side The Bus To Crookes. It sounded very cool, but was it always meant to be without vocals?
The Bus To Crookes was a backing track that Philip made in to an instrumental. I wasnít keen, it could have made a good song. But hey ho.
<![if !supportLineBreakNewLine]><![endif]>
You co-wrote two very different sounding songs for Octopus. Words has a quiet and sparse production while Cruel Young Lover is an aggressive affair for a Human League song, with a lot going on sonically. Did they evolve that way or was that the intention from the beginning?
They changed a lot from when they were written, I was living in Spain when they were redone and they are much better versions than the ones I did. I want to re work Cruel Young Lover as a country song.
How do you look back on the recording of the album? As I understand producer Ian Stanley was heavily involved in the whole process and really cracked the whip as technically it was a very complex album to make?
Ian is a brilliant producer, very hard working and really dedicated, I was away a lot but when I popped in it was a hive of activity. Dave Beevers worked hard too. I think Jo and Sue sang really well on that album. I love "Filling Up With Heaven" and "House Full Of Nothing "
You did your fair share of songwriting when in the band so can you describe in details how your songwriting partnership with Oakey worked?
If the track had lyrics it went on the album, lol. Philip was a very fair man with the writing, but I wish I had been a little more creative.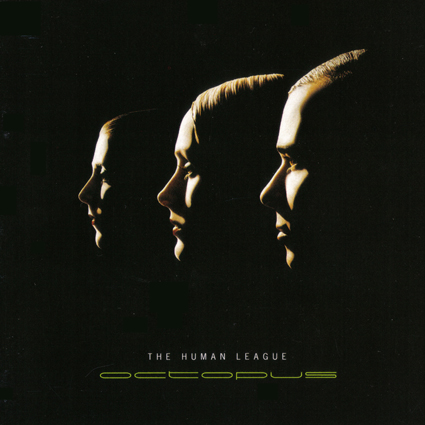 You embarked on your second large scale tour with The Human League as you toured the UK for a couple of months with the Greatest Hits Tour in late 1995 with quite an elaborate stage show. How did that tour go, musically and otherwise?
It was the Octopus tour, The American leg of that tour was wonderful, we had such fun and got on really well. We did some massive shows and worked with some big bands, I met Tom Jones who was a gentleman.
Then we came back to do the UK shows and we did have a big production, a lot of rehearsing and I was playing a lot of keyboards. The shows went well and the Royal Albert Hall gigs were awesome. But I felt very isolated on that tour and had a lot of personal issues, my sister was ill and I didn't know where my head was at half the time.
Even concidering the technical evolution in the music business the technical set up looked more sophisticated gearwise compared to the Crash Tour?
The difference with the gear was that on the Crash Tour we played every note live and on the Octopus Tour we had a lot of stuff sequenced, buzzy synth stuff. We also had two of every synth module and all our instruments were talking to them via midi which made it hard to monitor the sound on stage. It worked though, apart from in Manchester lol.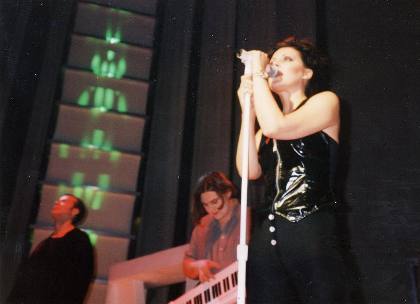 After the tour ended you seemed to sneak out the back door of the band as you were nowhere to be seen when they did their next big tour of both the US and the UK in 1998, so what happened?<![if !supportLineBreakNewLine]><![endif]>
Iíd lived on and off in Spain for some time and at the end of the tour I went to live there. I wasnít getting on with various members of the band and at the end of the day, I walked rather than be sacked. I also knew how long it took to make an album with the League. I came back for one gig on New Years Eve in 1999 and was then replaced with a younger, thinner model lol.

As you went round the world on numerous tours with The Human League, any favourite countries, cities or venues that look back on with particularly fond memories?
Favourite cities, San Francisco, New York, Charlotte, in the U.S. Tokyo. And me and Neil did some work in Copenhagen with Steve Winwood and Jim Capaldi that was fun. Much Elephant beer was taken that night !!!
Any favourite song to perform live through your ten years of touring with the band?
My favourite song live was Love On The Run off the Crash album. It should have been a single.
Favourite Human League album, single and song?
Favourite songs are, Dreams Of Leaving, WXJL Tonight, Mirror Man and Filling Up With Heaven, oh and Open Your Heart, ha ha that's 5!.
Favourite album Travelogue or Crash, they just remind me of 1st meeting the band and the lyrics are great.
Since youíve done two major tours and participated in the making of two albums, which do you prefer, performing live or working in the studio?
I like writing best, Iím not a good studio musician I get nervous. And Iíve done so many gigs I could do with a break. I love the buzz of writing a new song and then hearing the end product.
I did an album with Ian Burden called "A Swim In The Ocean". It was our best work and a pleasure to record but Ian Stanley said there were no hits on it and I believed him. Very dumb of me!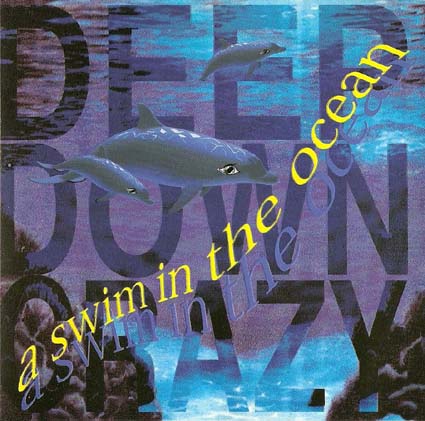 The Human League have a vast collection of vintage synths and electronics stacked away in their Sheffield studio. Which ones were the most fun to fiddle with the knobs?

I was good with a kettle, I made a good cup of coffee. I used to watch Dave, Neil, Philip and later Paul (Beckett) in awe because they were so good with the programming, Neil was good with multi function stuff, Phillip was king of the analogue synths, Jupiter 8, Roland System 100m. We also liked Casio stuff.
We didnít like sampled sounds we were quite organic. I could just about get my head round a Roland jxp8 if it had a programmer. Dave was great at getting his head round anything in the studio. We had a table tennis table too lol.

How do you look back on your time in the band and your song writing contribution towards the back catalogue? Are you happy with your input or are there some unfullfilled ambitions?
I think I was very lazy, I was probably the most gifted musician in that I could pick up anything and get something out of it, guitar, drums, bass, keys, etc but I was lazy and didnít use my time in the right way. I was the band joker. There are lots of tracks at HL studios of mine that need a lyric mind you. Neil was a great Keyboard player, still is and was very pro active.
You made a significant contribution regarding songwriting to both the Romantic? and Octopus albums. So how do you feel the 2 albums have stood the test of time?
I donít think Romantic? has stood the test of time, I'd like to rework Men Are Dreamers. Octopus still sounds fresh. Very good album.
<![if !supportLineBreakNewLine]><![endif]>
Have you experienced a Human League concert since you left the band?

I havenít seen them play live since I left, I think it would upset me too much. I loved the band and not gigging with them still hurts sometimes. But hey ho. Plus they never come watch me! lol. Well Neil does !! Ha ha.
<![if !supportLineBreakNewLine]>
<![endif]>The next album they released after you left was Secrets in 2001. Hailed by critics and fans as the bands best work since Dare, what did you think of it?<![if !supportLineBreakNewLine]><![endif]>
I liked some of Secrets, All I Ever Wanted is a good song. The work that went in to that album was incredible and they deserved something from it really.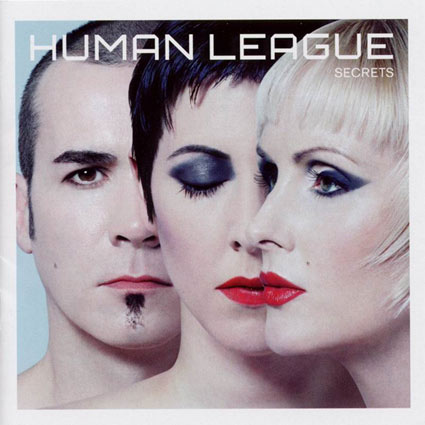 Youíre now part of rockiní outfit Junkyard Dog as both guitarist and vocalist, which is quite different in musical style compared to The Human League?
Junkyard Dog is a good covers band and I love working with John the Fox, he is a great guy and very talented as are all the guys. Fox and I have worked together for 10 years now.
You seem like a very busy man, so what are the future plans for Russell Dennett?
Iím also involved in a project called Indian Summer with a guy called Brian Macintire and some guys from Finley Queys band. We are recording at Steelworks studios in Sheffield which is bang next door to HL studios. It's good material with very new wave guitar up tempo tunes. Its a social comment on the state of the world.
I also plan to lose five stone in weight and release a fitness video. ha ha ha.
You can learn more about Junkyard Dogs here: