First a little background. How did you end up in the music business in the first place to become a highly respected DJ, producer, label owner and remixer?
I started out when I was at University in Bristol in 1990 -listening to house music and got hooked straight away. A friend of mine had some direct drive turntables, which I started to learn on – magic!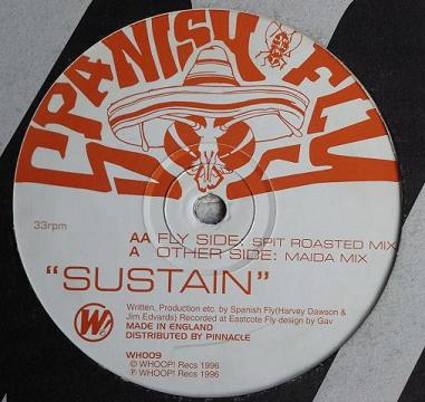 What was your knowledge of the Human Leagues vast history before you began to work on one of their tracks? Would you label yourself a fan?
I was a big fan. I grew up listening to them during the 80's, along with Visage, Depeche mode and Prince amongst loads of other music.

How did it come about that you were picked out to do a remix of The Sound Of The Crowd for 2003 Very Best Of Compilation?
Easy! A friend of mine worked at back catalogue for EMI and asked me if I'd like to do a remix for their compilation – 2001 – I think?!

I love what you did with the remix with as you gave the song a totally new groove with the foot stomping beats and new bassline, as well as those sweeping synth sounds. So what did you set out to do with the remix?
Exactly that. Just to try to give it a more distorted/funk rocky feel.

As you deconstructed the song for the mix, any particular parts you enjoyed the isolated sound of?
I had a blast with the vocals…..Phil Oakey has a very distinctive voice which was great to play around with.
Did you make more remixes that didn't make it to the release? And if you did, how did they sound line?
Ha! Yeah, I did one for Kylie which was not great…it was early days and the production was all over the place!
What kind of gear did you use for the remix? And what is your set up these days, it all virtual synths for you or do you like to "fiddle with the knobs" from time to time?
I was a great knob twiddler in my time on any kind of synth I could get me hands on. Alas, that all ended with the digital age…even though you still have to have some real kit.
I have taken a step back from production for a while and am happy to Dj for the time being.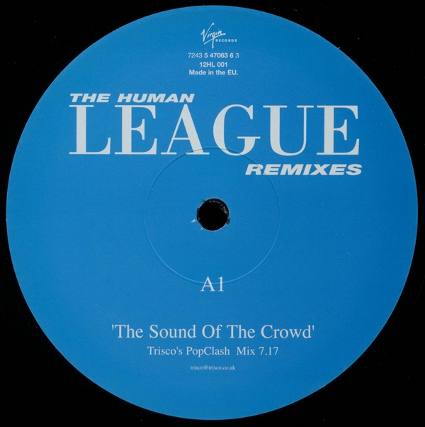 What did you think of the original version of the song that was released in 1981?

I totally loved it, so that's what I chose…I had options to remix a variety of tracks.
If you could pick any Human league song out of their back catalogue, which one would you like the most to remix?
Just answered that one!

Philip Oakey is famed for collection old synths, so do you have any favorite synth or gear yourself?
The OBI!
The bands signing in late 2009 to Mark Jones cool Wall Of Sound looked like a perfect match?
Sorry….I didn't get to hear that!
The label released first new Human League album in 10 years with Credo in march 2011, have you had a chance to hear it?

No, I haven't – But I need to!
Being a producer in your own right, could you see yourself producing the next Human League album and how would you want them to sound?
I think they could do a perfect job themselves.

Can you name your favourite The Human League album, song and single?
Difficult question!! Loved pretty much all of it.

Have you ever experienced a Human League concert? If you have, when was it and what did you think of it?
Yeah, I've seen them a few times and have enjoyed every gig.

The band has some very loyal and dedicated fans that try to get to as many shows as possible on a tour. Have you had the same passion for a particular band? You know, following them around the country, crashing on train stations as you wait for the first train home?
I was a huge Prince fan and followed him the Holland and Paris on the Lovesexy tour, I was only 17!
I have to ask you about the version you did of my fellow countrymen Laid Back. Your take on White Horse is absolutely brilliant, so how did you get hooked on this track? And it sounds like John and Tim's voices, so did you get the original multitracks or did they perform on your record?
They are such nice blokes. I contacted them and they were happy for me to remix the track. We didn't use any samples, totally recreated the track and I sang the vocals!
(You hear Harvey's excellent version here)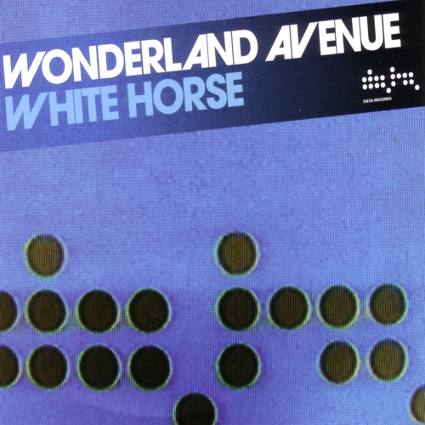 You master so many parts of the music industry. DJ'ing, remixing, producing, even running a label as you founded So So Recordings. So which part is the most fun for you?
The Dj'ing has been such a blast, but also having success as a producer has been brilliant too.
How do you look at the changes the technological evolution has made in the music industry since you started out?
Like everything else, life moves forward and you have to embrace the changes
You work under so many different monikers, Trisco, Wonderland Avenue, DJ Harvey Dawson, so which one is your main focus?
It depends on the kind of track I'm producing…Trisco is more underground and W/A is more cross over music.
You seem like a very busy man, so what are the future plans for Harvey Dawson?
I'm on tour to Brazil in April and then I may finally think about getting back into the studio. It's been nice to have a break, so I'm fresh full of ideas !
You can hear the excellent Trisco's Popclash Mix of The Sound Of The Crowd here.
Check out the below links to learn more about Harvey's career and future projects:
http://www.discogs.com/artist/500542-Harvey-Dawson
https://soundcloud.com/#harveytrisco