First a little background. Your own career path in becoming a well respected music producer? Was it alsways in the cards that you would end up behind the mixing desk?
I Started at Air Studios in Oxford st. as a "tape op", as they were called. Air was owned by a group of successful producers including George Martin. It operated with about 5 or 6 excellent house engineers and and 6 assistants.
The ethos was for the engineers to train the beginners- a system essentially unviable now. Working with artists as diverse as Kate Bush, Roxy Music, Stockhausen, Chick Corea, Jeff Beck, The Penguin Cafe Orchestra was a real artistic and production education in itself.
I left and did some live world tour work and then met Chris Hughes and went back into the studio with him and Adam and the Ants and we became a producing partnership.
We were always trying to find and use new technologies in the eighties, going from step sequencers through fairlights and synclaviers to Mac based protools etc. -tone sync through smpte lock to completely tapeless. It was a very technical business then.
Since then I have been writing and producing records and Orchestral film scores.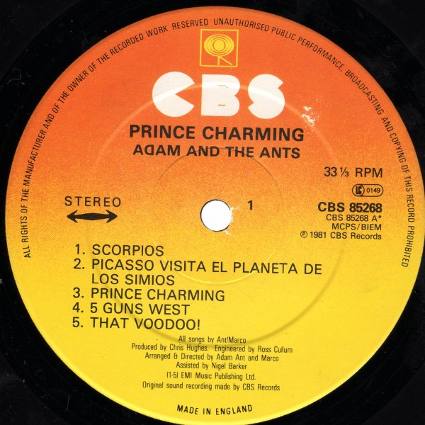 How did it come about that you started working with The Human League, or more precisely Philip Oakey, in the early stages of the recordings for the Secrets album?
Ian Stanley was a friend from Tears For Fears days and was The Human League's A.& R. at East West, he asked me to produce the record.
How well were you into The Human Leagues vast back catalogue and history when you joined? Would you label yourself a fan or more a casual listener?
I had always known their work as we were part of the same scene at the same time. I think we all revelled in their pop instincts and thought they were a unique mix of cool and naive.
I don't use the word "Fan" about myself, particularly in connection with pop music, but in general I like their work - its always interesting and sometimes great, more than you can say for most groups.
According to Oakey he went to see you in your Battersea Studio in London after they did six months work in Sheffield they decided werenít good enough and threw it out. So were you starting from scratch or did he bring some ideas along that needed a new approach?
We decided to work from scratch but add in some of the components from Sheffield .

I think I provided a fresh look at the group and their material and some extra energy, I just wanted to do something great with them, I thought they deserved to be as successful as ever and arrogantly I thought I could help.
I recall that we asked Pete Davis to help as a programmer and we listened to the previous versions but rebuilt from scratch. Phil was very open to new possibilities, I think he has this freedom because he understands and can articulate his own position and rules very well.
I also thought enough things were exciting around that particular time in electronica and that we could incorporate that into their record without compromising their integrity. I do remember taking inspiration for cross-pollination from the 'United State of America' first album.
Can you remember which selected tracks you worked on from the album?
I think I worked on about six or eight tracks or so, maybe more.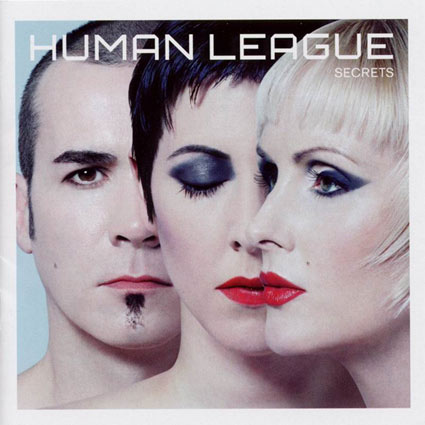 How would you and your crew typically work with Philip Oakey on a selected track?
I was in discussion with Phil a lot we would just hang out walk around town buy a few things and talk about the project, trying to build an approach, then Pete and my brother Jamie and I would kick tracks around until we got excited by them.
He has told in an interview with the BBC website that many ideas turned out from a pallet of effects?
We used a variety of approaches analogue and computer based, the most crucial thing for me was overall focus, the big picture, trying get something vibrant happening.
I just tried to drive Pete hard in the detail, he got pretty exhausted but he had great energy. I wanted the thing to sound contemporary and fresh but still obey the strong Human League ethos.
Phil always had this fantastic ability to understand what was going on at any one time and either suggest an extra idea or methodology or come up this a new angle or just enjoy it.
I think there was an element for Phil, Susan and Joanne, of having done all this already, now let Ross drive for a bit and see what happens.
In a weird way the only other person I have seen in a studio that has a vibe like Phil's is Neil Young, very quick to totally get what's going on in the room, both technically and vibe wise.
He has been very complementary towards the work with you and described it as an intense 6 months where some good ideas turned up that had a lot to do with the final sound of the album. So how do you look back on the work and the sound of the finished album?
I've never heard the finished record. I am deeply touched by any compliment from Phil as I hold him in high esteem, he is a lovely man. I thought we were on to something...
I'm a little surprised that you haven't heard the finished album version of the quite lenghty recording sessions of the tracks you worked on with Oakey?
I worked on this record when the group were signed to East West Records, just as we were finishing the tracks the group moved labels to Papillon, we stopped work, and that was the last contact I had with the project.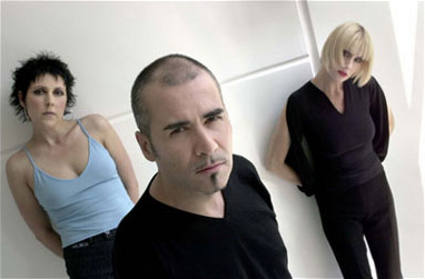 Is that normal for you not to hear the finished product, since your work is sometimes done much earlier in the recording process before the band move to the final production?
I generally find myself looking forward to what I am doing next, once a project leaves my hands I send it out into the world with best wishes but don't really follow its progress from then on. I am more interested in the process of just doing good work.
All I Ever Wanted sounded like THE comeback single for the band, but failed miserably in the charts, since BBC Radio didnít want to play it and Papillion Records went bust about the time it was released. With the right backing did it have the potential to go Top Ten?
I canít answer this really but I would trust the Human League' potential to chart over many bands.

Was there any songs you worked on in the pre-production stages that either didnít make it to the album or was totally reconstructed?
I'm sorry I cant remember

Amongst others you are credited with ďgermationĒ on the Secrets sleeve notes. Not often you get that kind of credit!?
I guess that means I had something to do with a conception of the way things should sound, better to ask the group
The Human League has a vast collection of vintage synths. Did Oakey bring any of them along to your studio or was it more a case of working with virtual synths?
Both - everybody embraced both realms and were equally excited by them. Phil and I both grew up during the period of pioneering analogue synths and we also endured the early years of computers in pop music.
So out all the classic old synths and electronics you worked with during the recording sessions, which ones were the most fun to "fiddle with the knobs"?
I think the Roland modular stuff was used, I particularly loved the Arp 2600 which we used and the most fun for me was the VCS3 which is at once fantastically nostalgic for me and also capable still of surprise. We also used its filter input section to treat things.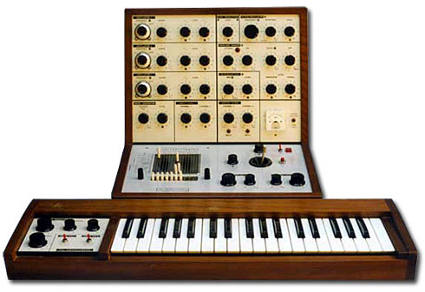 The band has admitted not being great live in the 80s, but has evolved into an amazing live band through the last 10 years and put on a really good show. Have you experienced a Human League concert? And if you have, when was it and what was your impression?
I saw them a couple of times, before they were signed to east west, they were charming.
They are currently locked away in their Sheffield studio working on tracks for a new album that should be released later this year. Could you see yourself producing the next Human League album and how would you like the band to sound?
Of course I would like to work with the group if it felt right.
It's only possible to figure out how they could or should sound now by discussing it with them, I wouldn't impose anything until I understood what was in their minds for a project, that's what part of working WITH a group means.
Also I think a producers job is about responding to individual circumstances not providing a formulaic solution to the same situation time after time.

You have a long and impressive career in the music industry and the technology has changed drastically during that time. So how is it working in the studio today compared to when you started out? Was it more fun experimenting with sound in the good olí days?
No its more fun now.
You have to understand more about the relationship between different technological realms - but there is more at your fingertips. Invention is more quickly realised. More is possible. You have to know how to choose!
Can you name what is your favourite Human League album, single and song?
I narrow it down to Donít You Want Me, its just part how I see that era.
Human for its touching vocal and The Snake, I love the natural song invention.
The Lebanon was a surprise.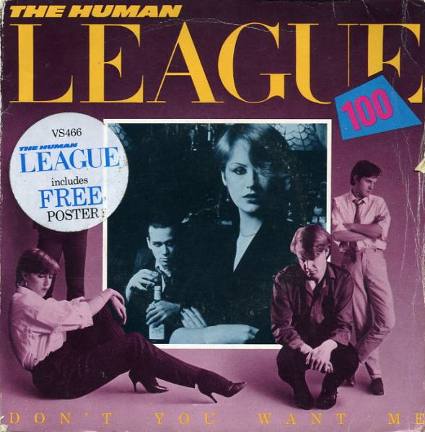 You seem like a very busy man, so what are the future plans for Ross Cullum?
Producing, writing orchestral film scores and working on Orchestral and Electronic Post Minimalist Layerism.
You can follow Ross' future projects here:
www.therivermedia.com