First a little background. How did you become involved in the music business?
I became involved when the British steel works in Sheffield were closed down after the steel strike and I was asked to work in Middlesboro. No disrespect but moving 175 miles up north when your 24 years old and loving the music scene and life in Sheffield, sorry but NO THANKS. So I looked for a way out in a band. VERY LUCKY I found one and started touring Airforce bases and working mens clubs initially until ABC saw me and asked me to DANCE!!!!.....phew!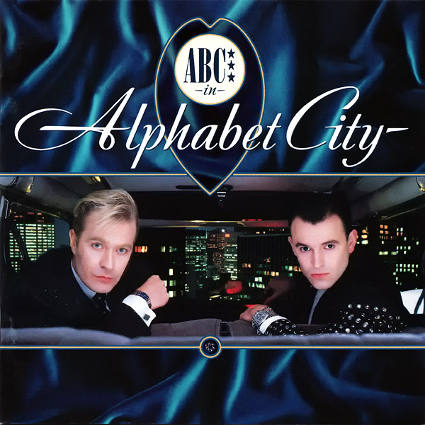 Before you started working with The Human League, what was your knowledge of the band? Did you notice the more obscure first two albums or did you discover them when Dare was released?
Well as it happens I am from Sheffield and I knew of the league from rehearsal days at Martyn Wares place of work (Lucas Cav Lights). I went down as my pal knew Martyn well prior to their first ever shows. So yes I was fully aware of them.
You co-produced the last album Secrets, which by most fans and critics rank as the best work they've done since Dare. How do you view the Secrets album?
One of the best moments of my "knob twiddling career thus far!!
Everyone was one the case and it was an absolute pleasure all the way through musically! It's a tragedy that it never really turned its critical accolade into Prizes because the LEAGUE deserved it on this one!!
The demos I've heard from the Secrets sessions are quite different to the end result. Is that a fair reflection of the whole project that the production team took the songs in another direction?
Well, Phillip thought that as the demos had been done over a long period of time, we should extract all the goodness from them and re-construct into the NEW sound.
Can you tell any information about the instrumental version of Secrets that was rumored to be ready for release? Like if it was a "straight" instrumental version of the songs or more like reworked dub versions ala the Love And Dancing album?
Sorry No, but I am eagerly awaiting!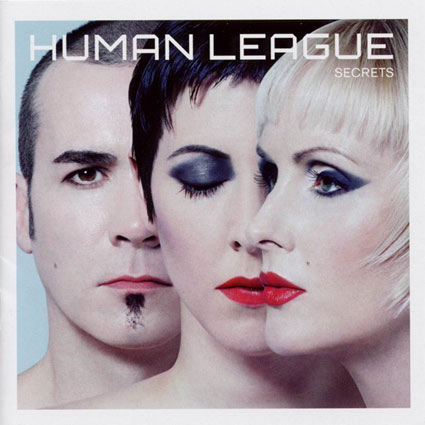 All I Ever Wanted sounded like THE comeback single for the band, but failed miserably in the charts, since BBC Radio didn't want to play it and Papillion Records went bust. With the right backing did it have the potential to go Top Ten?
Most definitely.
Can you remember if there was any tracks left over that didn't make it to
the album or as b-sides to the singles? And in case there was, what did they sound like?
I can't recollect any, we used everything I think? Hence the short musical pieces too.
The Human League has a vast collection of vintage synths stacked away in their Sheffield studio. Were there any one item in particular where your fingers started itching to "twiddle the knobs"?
Yep, the SH5, System100 complete, but I did take a large amount of mine.
Phil's DOEPHER was a monster, but I left it to him!!
Korg 700s and 700 were ace too.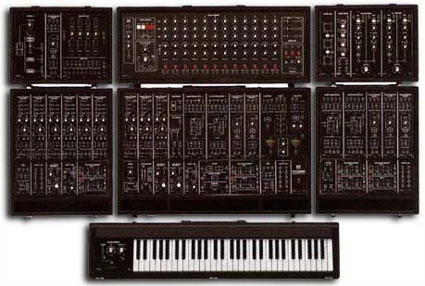 Oakey has said in interviews that sometimes an idea to a song originates from just sitting hours at a synth turning the knobs to get one great sound and that lyrics is always the last thing he does. How do working with The Human League differ to other bands?
Each to their own I say, but the League are renown for sound too, not just great pop songs. The whole package is unique.
Out of their vast back catalogue, can you name your favourite Human League album and single? (It's OK to mention the stuff you've worked on yourself!)
Travelogue, Love Unlimited, Secrets. Not being biased, but all of the tunes are FAB!
Best singles, Mirror Man, Love Action (I Believe In Love), All I Ever Wanted, Human.
The band has grown into quite a force as a live band. Have you ever experienced a Human League concert? IAnd if you have, when was it and what did you think of it?
I saw them 5 years ago in Portsmouth. Very White!! Would love to see them soon again...where are they??
As I understand, TOY no longer excists as a production team? Could you see yourself working with the band again in some capacity?
I would love too! In ANY capacity!! They are mega!!
I am currently producing with a long time pal. We are called Pressurezone and would be up for anyone contacting us with material. We have 2 studios etc, details on www.pressurezone.co.uk and www.thebeatfarm.co.uk for more detailed info.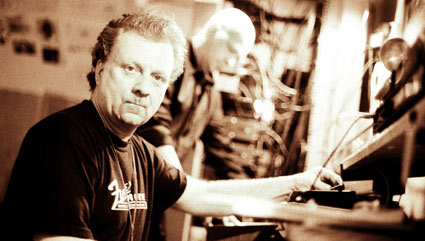 Looking at your CV, it's a wide range of artists you've worked with, including most of the giants of the electronic scene like Kraftwerk, Depeche Mode, Camouflage and The Human League. Is this a coincidence or do you have a soft spot for the electronic music?
A spot that is as soft as the clouds I have been fortunate to live on!! All 9 of 'em!!
You seem like a very busy man, so what are the future plans for Dave Clayton?
Loads of synth twiddling and producing and writing with anyone who feels the vibrations of the Zone.
Also watching loads of football. Namely Sheffield United F.C
Thank you so much for wanting to take part in this, I really appreciate that you take time out to answer the questions.
An absolute pleasure. A new band I heard recently, to watch for! THE SOUND AND THE FURY!! Worth a listen, mega stuff.