First a little background. Can you describe Hooj Choons as a record label?
It was one of the first UK house labels started in 1991.
Its big hits were Felix - Don't You Want Me and Energy 52 - Cafe Del Mar. More on www.hooj.com.
What were the thoughts behind choosing Human Leagues The Things That Dreams Are Made Of as the first release in the relaunch of your label?
The original dub still gets played out regularly in trendy Hoxton (London) club nights. It was always a favourite of ours from the 80's so when we heard it, bang, the perfect come back record for us. Getting the mixes weren't hard, everyone was such a fan who did them.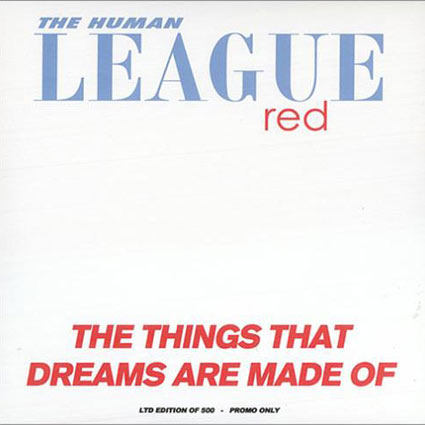 Does The Human League hold a special place in your memory, since both Hooj Choons and old Human League producer Martin Rushent's Genetic Recordings decided to relaunch the respective labels with the release of a Human League track?
Most definitely. It was the favourite track of one of our founders.
The Genetic tie up was because we were working with Martin Rushent and we thought, what better way to promote the main release, i.e. a limited run on Martins Label. It worked.
The 7" got to number 8 in the UK Indie charts and got everyone talking.
What was your knowledge of the band's history before you started working on this release? Would you label yourself a fan or more a casual listener?
Very much so. Just about every release.
Even if most of the excellent remixes has a "thumping" quality to them, there's great variation in the approach to the track. So what was the process behind picking the different remixers for the project?
Hooj Choons is a dance label, primarily the music we put out is for clubs, so all the mixes were club based. In picking the re-mixers we have to try and marry the old sound of the song with something current going on in clubland today.
There are several sounds of the moment, electro, space disco, house and the new-rave sound. We went for people who a) loved the original and b) could bring the track into a context of today, without losing the heritage.
Someone like Tiga was perfect, as he has an electro sound. A sound that has direct roots in the early Human League sound. Plus he was a massive Martin Rushent and Human League fan so that was a perfect choice.
You have done a fantastic job in choosing the remixers for this project. This is the best bunch of remixes on a Human League release in ages, not a weak track in sight. So what is your own favourite of all the remixes?
We like them all.
But to be honest you can't top Martins original dub.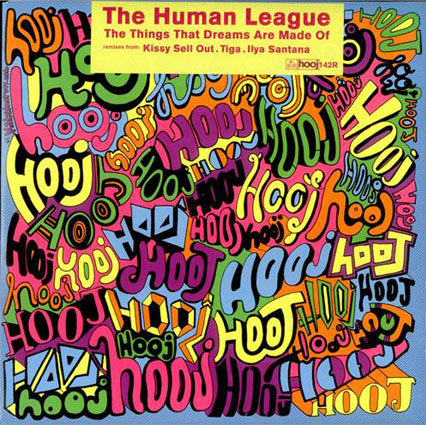 Are there any more remixes of The Things That Dreams Are Made Of sitting on a shelve somewhere, that didn't make it to the final release schedule?
Well, we know of at least 4 bootlegs plus there was 1 or 2 that didn't make it with us.
You even made a cool promotion video for the track without having to feature the band. How much importance do you put on video promotion for a release like this?
Just all part of getting the message across.
The video was more for YouTube and the online world, however it got several plays on MTV and other TV stations.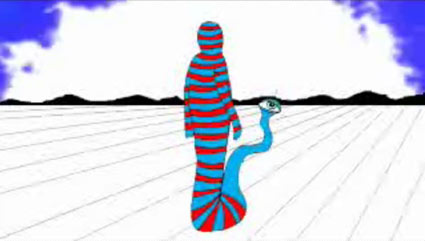 The release is currently number 5 in the UK Dance Charts (as of 25th January), care to make a comment about that?
Well, not bad…
We could have gotten higher if we did the full CD single release. But we were trying to keep it real ;-)
If you could pick any Human league song from their vast back catalogue, which one would you have liked the most to release on your label?
Well apart from Things That Dreams Are Made Of, it would be the unreleased one from the Dare sessions that Martin keeps teasing us about. Whether it exists we are not sure ;-)
Apart from that it would be I Love You Too Much.
Could you see yourself releasing even more Human League material? Back catalogue or maybe the new album that they are currently working on?
Probably not any more back catalogue, it was more of a one off. But you never know.
The League are working on a new album, I am sure we will be in the line of record companies keen to put it out.
Human League quiz time! Since you specialize in club records, can you crack the colour code The Human League used to put on the front cover of some of their releases in the 80s? "Red" stands for?. "Blue" stands for?
Red releases are more dancefloor friendly/danceable,
Blue are meant to be more songs.
We asked Phil what Things That Dreams Are Made Of would be and his words were... "this would have to be a red!" - We were keen to keep the tradition going.
Favourite Human League album and single?
Dare (cos it has to be really) and Open Your Heart (cos Non Stop the b-side wore the needle out!)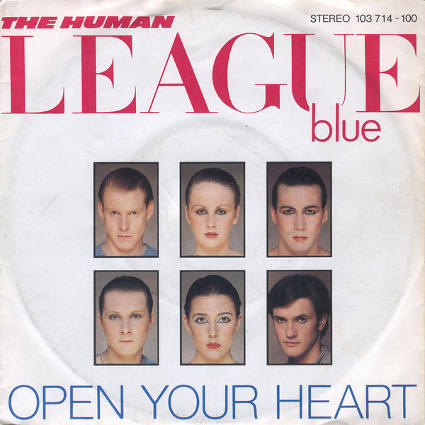 What are the near future plans for Hooj Choons?
More dance floor tracks. Probably less well known the next time around.
Buy The Things That Dreams Are Made Of release on: