First a little background. You became a professional musician at a very early age, but what inspired you to seek that path to end up as a legendary drummer and producer?

Well, it all began at the age of 12 when I fell in love — not with a woman — but with drums! This was a real 'revelation' for me.
Then one year later, I started to play with several rock bands and finally, when I was 18, I created my own band named Kongas. We performed together for about 3 years and did a world tour which happened to be quite exhausting.
Our record company (which was Barclay in France and Buddha in the USA by the time) wanted us to do more 'Pop' songs which I didn't find exciting at all, so I left the band and produced something I wanted to do, and which lead to my first album Love In C Minor.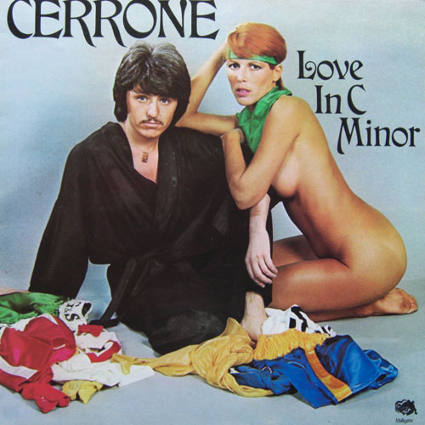 For some reason I can't put my finger on I quite like the cover for that debut album ;)
Glad you still like the cover;)

What was your knowledge of the bands history before you began to work on one of their tracks? Would you label yourself a fan?

Aside of course from knowing their hit single 'Don't You Want Me Baby', I didn't have any particular knowledge about them, but I really like Philip's voice!

I know Philip Oakey is a big fan of you and was very thrilled when he received the news of your remix, but how did it come about that you were picked out to do a mix of brand new single Night People?

Very simple: Mark Jones called me up one day with great news, which was that Phil would love to have one track remixed by me! It was obviously a great pleasure and a honour to work on this track.

Since this is the first new Human League material in almost 10 years, what was your initial thought the first time you heard the track?

Still find the voice very catchy!

The remix has caused very positive reviews among fans and I agree. Love the way you kept the feel of the original, but still created a very different sounding version. So how did you approach the job of remixing this electro stomper?

As I considered Philip's voice to be the key element of the song, I focused on building all the sounds to underline and serve the voice, because to me, melody is the most important thing.
I wanted also not to sound too 'Cerrone', and aimed to magnify the Human League touch which remains their most acknowledged trademark. I also had in mind this remix was for the clubs, and as I still do numerous showcases around the world,
I know what the clubbers like, without being necessary into boring 'DJ sound'.

As you deconstructed the song for the remix, any particular parts you enjoyed the isolated sound of?

The last part of the song had many good things. I can't really decide…
I was very happy to learn that your version made it to the 12" release of the single as I value having a physical copy of the mix. Does that matter to you or are you satisfied with a digital only release?

I always enjoy the sound of vinyl, even if, like many I listen to more and more digital, because it's so easy and versatile, and you can have it at once, anytime.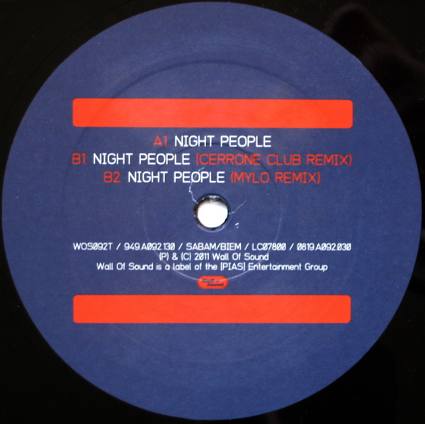 Did you make more than the one remix that made it to the final release? And if you did, how did it sound?

Actually no. I found rather quickly the direction I had in mind.

What kind of gear did you use for remixing the track? Is it all virtual synths for you or do you like to "fiddle with the knobs" from time to time?

I worked with my engineer on Logic Pro with virtual synths.


We have bunch of very good plug-ins and they sound really great! They allow you to be efficient and to choose quickly between several options in a few clicks. Nowadays time is a key factor in production. One cannot spent as much time as one did back in the 70's
Philip Oakey is famed for collection old synths, but you've worked in the music industry all the way through the evolution of the synthesizer, so any favourite piece of musical equipment?

Well you know, I'm a drummer ;-)… which means I'm not much into synths. Anyway, all periods had both interesting gear and junk, so…

Your mix is part of the best remix package in decades for a Human League single release with Mylo, Emperor Machine and Villa also providing excellent remixes. So have you heard any of the other contributions?

Yes, some sound pretty good indeed.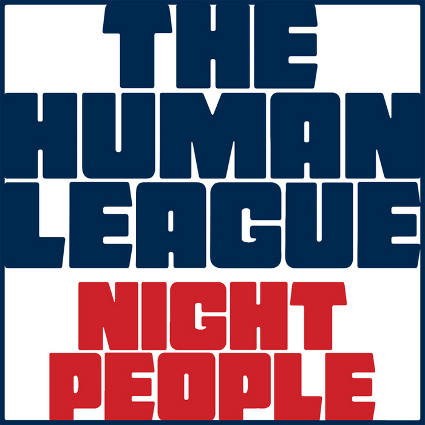 If you could pick any Human League song out of their vast back catalogue, which one would you like the most to remix?

Don't You Want Me Baby, I guess…

Could you see yourself producing the next Human League album and how would you want them to sound?

Although I like their music, I don't see myself producing a Human League album as their style is too different from mine ;)

Their signing to Mark Jones cool Wall Of Sound label looks like a perfect match?

Well, I suppose so.

Out of the bands vast back catalogue, can you name your favourite Human League album, song and single?

As I don't know much of their work, Don't You Want Me Baby would be my only choice.

Have you ever experienced a Human League concert? And if you have, when was it and what did you think of it?

No, I haven't…

The band has some very loyal and dedicated fans that try to get to as many shows as possible on a tour. Have you had the same passion for a particular band? You know, following them around the country, crashing on train stations as you wait for the first train home?

I'm afraid I'm too busy a man managing my own career to be a fan! ;)

You've worked in the music industry for 5 decades, so how do you look at the changes the technological evolution has made through your working years?
The technology bring lot of new sounds and ways to create and compose new sound but finally, the first idea is the same when you compose a track. The technology is just a way to create not the aim...

You seem like a very busy man, so what are the future plans for Marc Cerrone?
I'm working a lot, that is right !
I currently work to make a really big show in Paris very soon... I target to release a new Album with lot of guest stars in featuring ...All the projects are top secret for the moment so... stay tuned! haha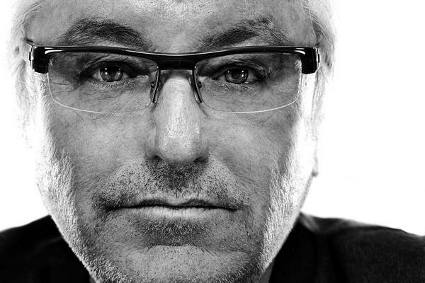 Listen to the Cerrone Club Mix of Night People here, buy it digitally here while you can buy the 12" here.
To learn more about Marc's career and future projects, check out these links;
http://www.facebook.com/pages/CERRONE/8791529402
http://twitter.com/#!/marccerrone
http://www.myspace.com/cerronemusic