First a little background. How did you become involved in the music business in the first place as both a sought after producer, remixer and DJ?
I guess I was just in the right place at the right time and all.
I'd been trying to produce and do stuff as well as DJ while working at a few of the area's record stores. Making connections and meeting people there helped me immensely. Bit by bit it just kind of grew.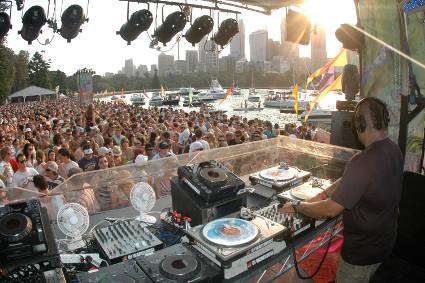 What was your knowledge of the bandís vast history and back catalogue before working on one of their tracks? The bands profile has been very inconsistens in America release and hit-wise, so would you label yourself a fan?
Of course I knew "Don't You Want Me".
But, my fave at the time was "(Keep Feeling) Fascination". I'd put together a little re-edit of that when I was around 11 or 12 using and old tape deck and the pause button technique as I wasn't old enough to have a reel to reel or anything more substantial yet.
"Human" was big here and I knew about BEF and really dug Heaven 17 as well.

How did it come about that you remixed Donít You Want Me? Was it originally meant for the Very Best Of compilation The Human League released in 2003 before ending up on your own compilation Nearest Hits And Greatest Misses that came out the same year?
Originally, it was meant for that compilation but whoever was doing the A&R for the album didn't care for it and kind of berated me for my mix. Saying some unkind things and being generally not nice.
So I kept it and when it was time to do my own comp, Leon (Oakey!) our label manager managed to get in touch with Phil (Oakey!) and secure the license. Mostly due to the surname me thinks...
I like the way youíve remixed it in the the mold of the good olí fashioned extended remix that fans miss on todays releases. How did you approach the job of mixing this classic and did you have any reservations messing around with such an iconic song?
I really didn't want to come in and do a "slash and burn" hack job on such a proper classic so being respectful and editing my own choices was the only way to proceed.
Plus since I was intimately familiar with both the radio & original extended versions, I used them as blueprint as to how the song should sound and be arranged.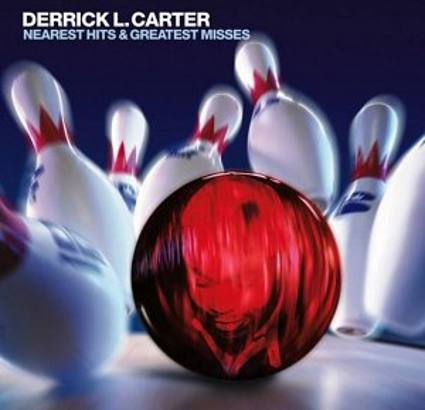 Did you make more mixes that didnít make it to the finale release? And if you did, what did they sound like the one that made it or did you try a different approach?
Just a radio edit of my mix.
Listening back to the remix 7 years after its original release, anything you would have done differently?
I wish I'd had the benefit of the gear I have now. Better quality and all...
What kind of gear did you use back in 2003 for remixing?
Cubase, some synths, my MPC 3000, a few compressors and a Mackie 8 bus
<![if !supportLineBreakNewLine]>
<![endif]>
series board.
And what is your set up regarding technical gear these days? Are you into virtual synths or do you like to twiddle with the knobs from time to time?
My set up now is crazy!
I have loads more outboard gear, loads more synths and a much much, much better board. I don't use much in the way of virtual synths as I think that they often sound thin.
Favourite Human League album, single and song?

I like "The Things That Dreams Are Made Of" for some reason when I was younger it kind of was the things that made up my dreams. I used to listen to the "Dare" album a lot.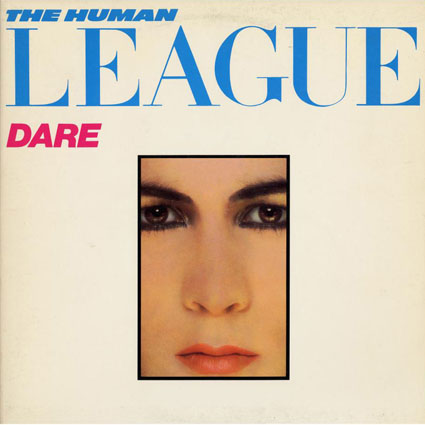 The band is currently locked away in their Sheffield studio working on a new album release. Being a well respected producer, could you see yourself producing the next Human League album? And how would you like it to sound?

If I could ever get over the shock and awe of being in the same room with them I think that I could add a little flavour but, I would be most definitely want them to be them. Maybe even learning a little in the process.
If you could pick any Human League song from their vast back catalogue, which one would you like the most to remix?
"The Things That Dreams Are Made Of" or "(Keep Feeling) Fascination".

Have you ever experienced a Human League concert? And if you have, what did you think of it?

In truth, I'm not much of a concert guy. I don't care to see live shows really. I like the trickery of the studio.
You have a long and very impressive CV that goes quite a way back. So how is it working in the music industry today as opposed to when you started out. The evolution of the technology has in many ways changed the business and in some ways made it easier but is it more fun?
I still have quite a bit of fun in the industry. DJ'ing hanging out and making music is as fun as its ever been, though I don't have as much time to be creative as I used too.
With the label, a relationship, social life, five dogs, being "Uncle Ice Cream" to my nephews and God sons, DJ'ing at clubs around the world, and trying to shoe horn in some productions and remixes, it gets a little thick sometimes.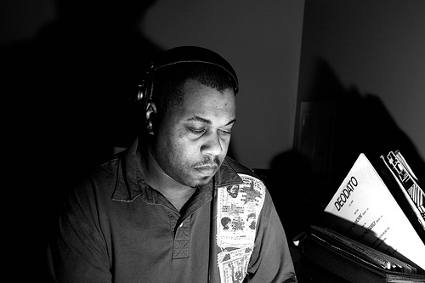 You seem like a very busy man, so what are the future plans for Derrick Carter?
To be here forever. Oh and I have a birthday coming up so I might go out for a meal and a show.
You can learn more about Derrick at:
www.facebook.com/pages/Derrick-Carter/8264478846