First a little background. How did you end up in the music business to become a highly respected producer, remixer and DJ?

Well, music always been around for me since early days. Started by looking through my parents record collection (vinyl of course, yeah, Iím that old) and then went on buying my own records at age 12. And as a hobby I used to go up early on the weekends buying records at various flea markets.
And what I found out early was that I could buy rare records and sell and then finance my own records that I wanted. This became more serious and I sold records via mail order, and later it all progressed to a record store called Yell Records that I started 1996. And from that I got a lot of contacts of producers, artists, distributors and others from the business.
The first record label I started in 1999, Yellhouse Records came out of some demos from a local band called Physics. Which also led to the more known label Deeplay Music which I started just a year later. And one thing led to the other and in 2005 i released my first single on my own label called Deeplay Soultec. And from that it just goes on...
What was your knowledge of the bands history before you began to work on one of their tracks?

I grew up in that era when those great bands came to life in the UK like Depeche Mode, New Order, Ultravox, Soft Cell. And Human League was definitely one of those great ones.
Would you label yourself a fan?
Yes, I was a fan for sure.
How did it come about that you were picked out to do a remix of latest single Sky?

It was pretty simple, a guy from Wall Of Sound that I know just asked me if I wanted to give it a go. Said and done, I stepped on it and made my remix which fortunately was approved. It was a great privilege doing it.
Since this is the first new Human League material in almost 10 years, what was your initial thoughts the first time you heard the track?

I think it sounded like Human League and that was the beauty of it. They still have their trademark sound.
I really like your mix as the production takes me back to my youth in the 80s (yes I'm old!) with the Linn Drum inspired beat, the handclaps and the cow bell and it some ways it reminds me of the Love And Dancing version of Don't You Want Me. So what were your ambitions with the remix?

Youíre totally right in your analyze of the Linn Drum beat. Itís processed samples to be sounded as if theyíre from the Love & Dancing album. I wanted it to sound early eightees with a feeling of New York Disco Music of that time, mixed with a bit of Martin Rushent feeling to it.
As you deconstructed the song for the remix, any particular parts you enjoyed the isolated sound of?

I would say the song and the synths.
Did you do any more remixes of the song? And if you did, what did they sound like?

Nope. I hit it right from the start.
What kind of gear did you use for remixing? Is it all virtual synths for you or do you like to "fiddle with the knobs" from time to time?

It was 100% virtual synths. On rare occasion I use the real synths.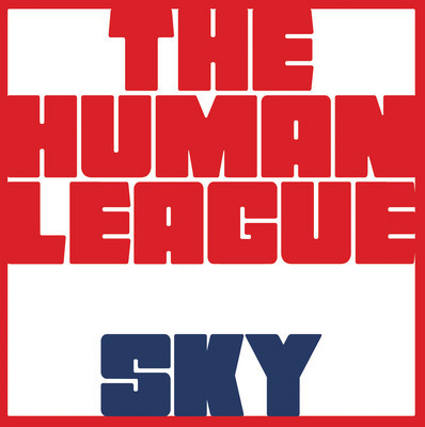 The single and the remixes are released digitally, but are there any plans to release your remix on a physical format like a promo 12"?

I donít think there is Iím afraid. I still love the format so it would be nice to have in my collection. You should put some pressure on the label doing a limited one as a collector item.
The Martin Brodin Mix is part of a great remix package with The Hacker, Plastic Plates and Fusty Delights also providing some excellent remixes. So have you heard any of the other contributions?

Yes i did and I like the variety in the remix package. Thereís something for all.
If you could pick any Human league song out of their vast back catalogue, which one would you like the most to remix?

Would be great to do Donít You Want Me, but itís too much of a classic and has been reworked so many times. So not sure it needs another one from me.
No, I would rather stick to the not so obvious Empire State Human. It has a cool attitude and I love the melody and the vocals on it. Think I could turn some magic to it, humbly speaking.
Being a producer in your own right, could you see yourself producing the next Human League album and how would you want them to sound?

If I got the opportunity, then I would force them to do Dare 2. But maybe thatís what theyíre doing now? Itís a classic album and I still enjoy listening to it.
Philip Oakey is famed for collection old synths, so do you have any favourite synth or gear yourself?

Not anymore, used to have loads but these days virtual ones does the tricks for me.
Their signing last year to Mark Jones cool Wall Of Sound looks like a perfect match?

Yeah. Wall Of Sound is number one in my book when it comes to sign interesting new bands but lately also icons from the past and bring them to life again. They did a great job with Grace Jones for example.