First a little background, how did you end up in the music business in the first place to became a highly respected musician, DJ and remixer?

My father is a professional musician, I grew up with an extremely vast and rich musical experience being around all of the different musical situations my dad would work in. Everything from him performing Gustav Mahler symphonies at the Sydney Opera House to bebop jazz gigs to pop sessions and everywhere in between. I started playing music very early and have never had any other job.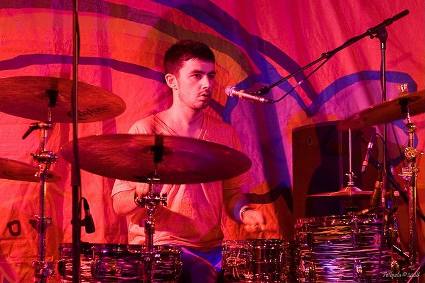 What was your knowledge of The Human League's history before you began to work on one of their tracks?

Dare is one of my favorite pop records of all time, Love Action (I Believe In Love) and Things That Dreams Are Made Of are my two favs from the record..

How did it come about that you were picked out to do a remix of brand new single Sky?

Alvin from Wall Of Sound contacted me to do the remix which I quickly said yes to.

Since this is the first new Human League material to be released in almost 10 years, what was your initial thoughts the first time you heard the track?

I really like it, I'm happy they have stayed for the most part true to their old sound but it also feels contemporary. The vocals on Sky are classic Human League in my opinion.

You've done an awesome job, love the way you've been faithful to the original, but at the same time totally revamping the electronic soundscape and groove of the track. Has a very "warm and sunny" feel to it. So what were your ambitions with the mix?
My initial urge was to make a retro Human League track, but it was already enough of that in the original so I just went with what first came out.
With all of my remixes I try to make them really different from the originals, more like reworks I guess. Its really fun and challenging coming up with new chord changes and vibe and making it sound natural.
Big fans of the artists sometimes don't like it because they're so attached to the original, you can't win them all.

As you deconstructed the song for the remix, any particular parts you enjoyed the isolated sound of?

Obviously the vocals. It was interesting to hear all the stems separately and to see what was labeled what, synths and drum machines etc. I used only the vocals so I didn't spend too much time with the other parts, that way I wouldn't get attached to hearing them.
I cut out the pre chorus which I couldn't get to fit harmonically. I was a bit scared Phillip would be mad at but it got approved straight away.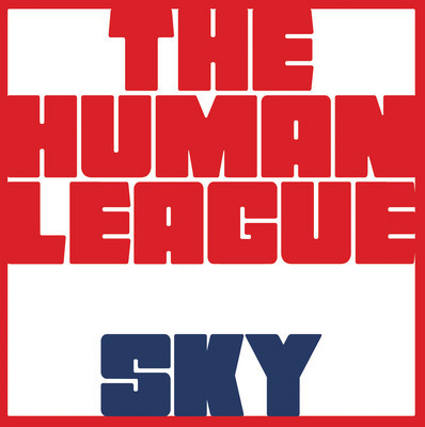 What kind of gear did you use for remixing? Is it all virtual synths for you or do you like to "fiddle with the knobs" from time to time?

I have all analog synths, virtual ones sound pretty good but they're no fun at all. Mouse clicks will never replace the big filter knobs on a Korg MS20.

On the Sky remix I used a Korg Polysix, Prophet 5, Omega 8, Pocket Piano, 1964 Gibson 125, upright piano, Fender Rhodes, live percussion, some drum samples, live hats and crashes.. I think that's it for that one... There's a lot of layers.

Did you do any more remixes of the song?

I only did the one remix...

So far the remixes has appeared digitally, but are there any plans to release your remix on a physical format like a 12"?

I have no idea but if there is one I want a copy!
Your mix is part of a great remix package with Martin Brodin, The Hacker,




Marsheaux and Fusty Delights also providing some excellent remixes. So have you heard any of the other contributions?
I have heard them all and I think they're great. I'm pleased they're all so different, its amazing to hear how you all start with the same parts and all arrive in such different places. I hope The Human League fans like the different results, it goes to show how versatile the HL vocals can be.
Their signing last year to Mark Jones cool Wall Of Sound looks like a perfect match?

The Wall Of Sound rooster is quite eclectic but in a weird way all fits together well, I think its a good fit.

The label released first new Human League album in 10 years with Credo this spring, have you had a chance to hear it?

I have heard it and it's a joy to have The Human League back making great records again in the spirit of the Dare days.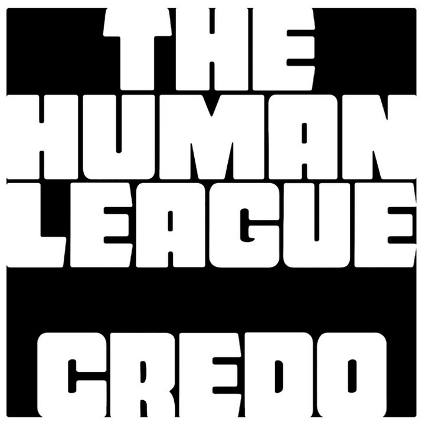 If you could pick any Human league song out of their vast back catalogue, which one would you like the most to remix?

Oh gosh this is tough, I might have to get back to you on this...

Philip Oakey is famed for collection old synths, so do you have any favourite synth or gear yourself?

I couldn't pick one synth as I love how all of them do such different things. I love my Omega 8 (most expensive one I own) as much as I love my ARP Explorer (cheapest).

Out of the bands vast back catalogue, can you name your favourite Human League album, song and single?

I may already answered this above but Dare (obvious choice), Love Action (I Believe In Love)...
The whole record is really well rounded, all sorts of tempos and feelings, even an instrumental interlude!
Love Action (I Believe In Love) for everything about it, the tempo, the phasey rhythm guitar, the drums, the synth hook, the melody, the video (not too much makeup)..

The band has earned quite a reputation as a live act in the last 10 years, so have you ever experienced a Human League concert?

Unfortunately I have never seen them live

The band has some very loyal and dedicated fans that try to get to as many shows as possible on a tour. Have you had the same passion for a particular band? You know, following them around the country, crashing on train stations as you wait for the first train home?

That sounds like what I've had to do on tour! 13 hours on a Eurostar trip from hell after being delayed 5 hours on a plane from NY....
I guess from growing up with a musician father and me being a working touring musician myself I see things from the inside out. I've been really lucky to meet some fans like that after touring around the USA and Europe with artists like Sia, some fans are nuts!

You seem a very busy man, so what are the future plans for Felix Bloxsom?

I have a few remixes to do before the end of the year and hopefully releasing some original material under the Plastic Plates name.
I'm also busy as a session musician, doing lots of recording sessions and some live touring playing drums with Empire Of The Sun and Sam Sparro in the coming months. A bunch of DJ gigs too, has been a busy and interesting year!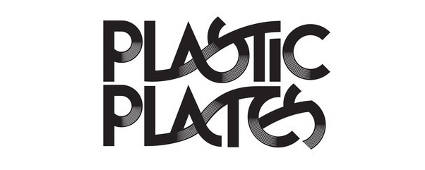 You can hear the Plastic Plates mix of Sky here and buy it here.
And check out the below links to learn more about Felix and his many projects;
facebook.com/plasticplatesmusic