First a little background. How did you get involved in the music business in the first place to become a successful artist, DJ, video director, remixer and producer as well as co owner of ultra cool label Undo Records?
All started in 2003 when MIKRO broke their contract with WARNER GREECE. In the beginning I decided to set up my own record independent label for MIKRO, later on though Undo Records became the home of the synth pop scene in Greece.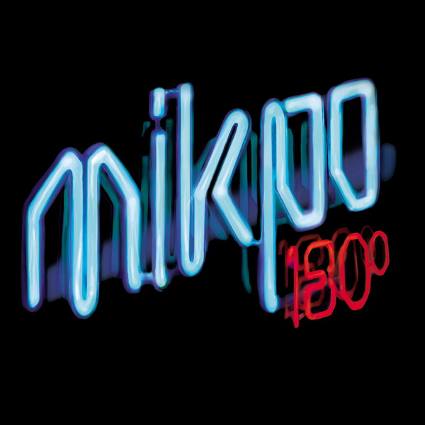 You have close connections with The Human League as Undo Records worked together with Wall of Sound about the release of Credo in Greece?
Yes, we ( George and I) did some meetings in London with Mark Jones and the boys at Pias to release Credo for Greece and Cyprus. We agreed to do the promo for Credo, but the greek edition has never been released due to some issues between EMI and PIAS.
How much knowledge did you have of the band before you set up the partnership with Wall Of Sound?
I've been a Human League fan since Reproduction. But with Travelogue I became a devotee. Back then, I was very excited with all this electro/punk of Human League.
I guess the opportunity to remix Egomaniac was a result of the collaboration with Wall Of Sound?
Our Fotonovela "Egomaniac" remix and Marsheaux's "Sky" remix would be the extra tracks to the greek edition of Credo.
Since this was the first new Human League material in almost 10 years, what was your initial thoughts the first time you heard the track?
If we didn't like the album a lot, we would never consider to release it through Undo Records. But I am always aloof with all these "come backs". I've been disappointed a lot with the last 2 Depeche Mode albums and now I don't know if I want to listen to any new material from bands that I grew up with.
"Egomaniac" was my best moment in Credo that's why we (Fotonovela) asked to remix it. I also loved the way Marsheaux treated "Sky". Of course I must also mention the great album production.
You've done a fantastic job, just love the way you've been faithful to the original, but at the same time given the track more energy with the brilliantly added bassline and other soundparts and beats. So what were your trying to achieve with the mix?
When we are remixing, we always try to have in mind what the band would like. I never liked remixes that you only hear the sound of the remix and lose the initial feeling of the track.
As you deconstructed the song for the remix, any particular parts you enjoyed the isolated sound of?
Yes. We decided to bring up the main theme that was digged down.
Did you make more than the one remix? And if you did, what did it sound like?
No we did only this one.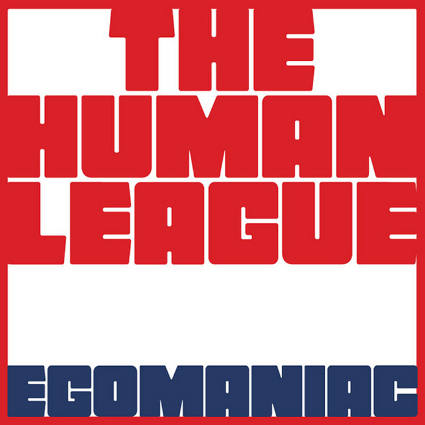 What kind of gear did you use for remixing? Is it all virtual synths for you or do you like to "fiddle with the knobs" from time to time?
We build the arrangement in virtual synths and we plug some analogues to add bass lines, leads etc. in the end.
So far the remix has only appeared online as promotion, but Marsheaux mentioned in their interview with this website that Undo Records are thinking about releasing all 3 singles from Credo on CD?
It is an internal idea to release the cd singles box for the record store day in Greece but we must reach a deal with PIAS and EMI Greece first. It is difficult but we really want to do it.
If you could pick any Human league song out of their vast back catalogue, which one would you like the most to remix?
Only After Dark and The Lebanon .You can do a lot of things with the bass line of The Lebanon.
Philip Oakey is famed for collection old synths, so do you have any favourite synth or gear yourself?
For some reason I'm a fan of Roland'a analogue equipments. Juno 106 , Juno2, MC202, TBs+TRs. Also Korg's Monopoly.
Their signing to Mark Jones cool Wall Of Sound in late 2009 looks like a perfect match?
Time will tell....
As mentioned earlier Undo Records distributed the Credo album in Greece, so what did you think of the first new Human League album in 10 years?
I really liked Egomaniac, Sky, Into The Night and Get Together. Now, after one year, I believe that Credo is a really good album.
Out of the bands vast back catalogue, can you name your favourite Human League album, song and single?
My favorite album is Travelogue because it is the perfect combination of pop, electro and experimental. Phils' voice is so haunting. My favorite single is "Being Boiled" and favorite song is "Seconds" for different reasons.
Have you ever experienced a Human League concert? If you have, when was it and what did you think of it?
Yes in Athens in 1997(or was it 95?) and it was one of the worst experiences of my life. They played playback (Phil+the girls only) into a Club in Athens with only 200 people in front of them. At that point I thought HL didn't deserve to end their career like that.
The band has some very loyal and dedicated fans that try to get to as many shows as possible on a tour. Have you had the same passion for a particular band? You know, following them around the country, crashing on train stations as you wait for the first train home?
No I' m not that kind of a crazy person. I like being in concerts but not following the bands from place to place.
You've also remixed another of the great electro pop pioneers as you did an awesome remix of Pet Shop Boys in 2002 with the excellent "Dusan Go To Hell Mix" of Home And Dry. How did that come about?
There is a long story behind it. EMI asked us to do the remix in order to promote the PET SHOP BOYS live appearance in Athens at that time. Pet Shop Boys loved it but the company never cleared the Bobby Orlando sampling that we added to the remix.
So this is why it has never been released, except of some promo CDs that were sent to radios.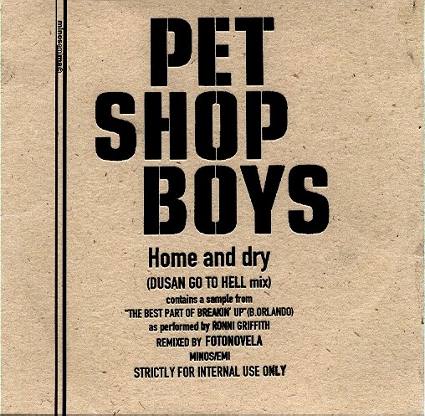 As a big Depeche Mode fan I have to ask you about the "DJ Nikonn Special Depeche Mode 76mins Mega Mix Set"?
I've been involved with Hysterika (greek DepecheMode fan Club) since 1995. My first band CARPE DIEM was the group that played at the dépêche mode parties in Greece. Depeche Mode covers but and our own songs as well.
The guys from Hysterika invite djs to play Depeche Mode songs at their parties and then they give the DJ set as a gift at the next party. I always like to play at the DM parties. I really enjoy it.
Your involvement with Hysterika explains why you contributed no less than 3 cover version for "A Greek Tribute To Depeche Mode" and released it on Undo in 2005. But what made you pick World In My Eyes for Mikro, Clean for Carpe Diem and But Not Tonight for Fotonovela?
My contribution to the greek tribute CDs are with 3 different bands.
With CARPE DIEM we had ready (since 1995) the "Clean" experimental version which was 11 minutes long but we had to edit it for the CD. "World In My Eyes" with MIKRO was very popular at our concerts and "But not Tonight" with FOTONOVELA is one of our Depeche Mode favorites.
Undo Records have excellent taste in electronic music as besides The Human League and your own projects you've also distributed or released artists like Marsheaux, Client, Mesh and OMD. So any other artists in the pipleline?
We will release the Sound Of Arrows album in a special edition in coloured vinyl,we also have Mirrors and now we are talking about releasing a couple of great new UK bands as well.
You got so many different projects going so can you go into details about the aim of your 3 main projects with Mikro, Nikonn and Fotonovela?
Mikro is my big child.They are really big in Greece. Fotonovela is an art/studio project, more than a band. We are a 2 people collectiva. Nikonn is a more personal project.
You basically master the whole range of possibilities of the music industry, but do you have a favourite out of producing, performing, recording, DJ'ing, video directing, remixing and being label boss?
Yes, my favourite part is to be in the studio with the headphones, doing the thing that I know best. Making music. All the rest is moving around it. I am lucky being surrounded by people that understand my ideas and my thoughts, makes it easier to work this way.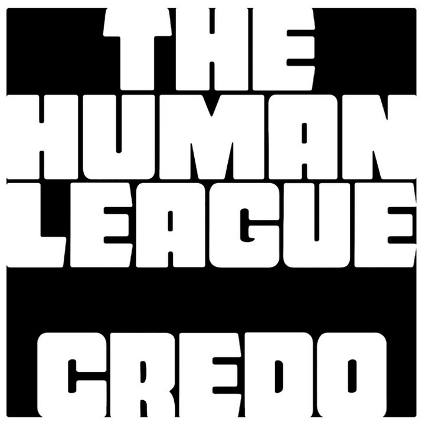 The Mikro sound grows with each album, so what can fans expect from your next longplayer?
We have started working on some new material and I hope everything will be ready in November.
You seem like a very busy man, so what are the future plans for Nikos Bitzenis?
We are in the studio with George right now, trying to finish the second Fotonovela album. Its really difficult, because the new album is full of guests and its really hard to assimilate all this.
We are also doing the co-production /mixing to the new Marsheaux album and on May I will start touring with MIKRO all over Greece.
Check out these links to learn more about Nikos history and many different projects
www.myspace.com/wearefotonovela