First a little background, how did you end up in the music business? Was it always in the cards that you would end up behind the mixing desk or did the world miss out on a swaggering rockstar?
Well I had always messed about with tape recorders, I had a little reel to reel and I would record my band, but I'd never considered doing it for a living, I was a keyboard player and thought that I was the next Rick Wakeman. But luckily the bass player saw an ad wanting a junior for a studio… I got the job, and decided that it was for me…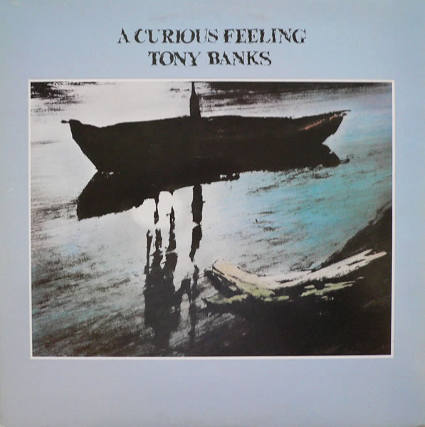 What was your knowledge of The Human League's history before you started working with them? Would you label yourself a fan?

Yes, I knew most of the obvious stuff, the singles and Dare, I liked them a lot.
How did it come about that you became part of the crew to create their 1995 album Octopus?
Through (producer) Ian Stanley, I knew him from Tears For Fears.

According to the sleeve notes you're credited for mixing Tell Me When and Never Again. So can you tell us about your contribution to those 2 songs?
Like most of these questions, I'm afraid I can't remember much about the sessions to be honest. I remember they were really good to work with and it was fun, but I don't think the mixing process was anything particularly different from most things I do.

Did you work on other songs from the album?
Can't remember , you'll have to check the credits! I thought I had though, I seem to remember doing more than 2.
The release was a commercial success, with the album and first single Tell Me When both going Top 6 and second single One Man In My Heart reaching No 13. So as your work on the album was finished, did you feel you were onto a winner?
I certainly thought Tell Me When was really strong but it's so difficult to guess these things, they'd been away for a while and it's hard to break back in.

Did you attend the tour that supported the album? If you did what did you think and have you seen the band live earlier in their career?
I didn't, and I've never seen them live, I missed out!

You also worked on the Secrets album in 2001 as you're credited for mixing the 2 singles All I Ever Wanted and Love Me Madly. Since the rest of the album was mixed by Jakob Nygård and Jimmy Johnson I'm guessing they wanted your specific talent to get them more radio friendly?
I suppose, you'd have to ask them.

All I Ever Wanted sounded like THE comeback single for the band, but failed miserably in the charts, since BBC Radio didn't want to play it and Papillion Records went bust as it was released. With the right backing did it have the potential to go Top Ten?
Yes possibly, but as I said before, it's tough for bands like them, radio like new things and they'd already had one "comeback"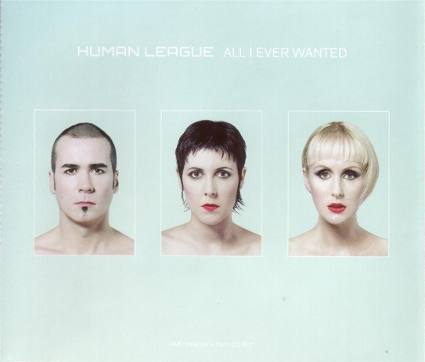 The Human League are famed for collection vintage synths, so did you ever have a chance to "fiddle with the knobs" of some of them?
No, I don't get much chance to fiddle with synths while mixing,

In late 2009 they signed to Mark Jones cool Wall Of Sound label, looks like a perfect match?
Yes, Mark's great.
The label released first new material in almost 10 years with the Credo album in march 2011, have you had a chance to hear it?

Not yet
Could you see yourself producing their next album and how would you want them to sound?
I don't produce anymore, but I think the Linn-drum and 80's analogue synth sounds everyone associates with the Dare period are due a comeback!
Out of the bands vast back catalogue, can you name your favourite Human League album, single and song?
Dare, for obvious reasons, loads of great songs and absolutely a milestone album which summed up a lot of the early eighties for me.
I particularly like Seconds and for a single, probably Love Action (I Believe In Love) or Being Boiled.
You have one hell of a CV, so I got to ask you about your work with another of my favourite bands, Depeche Mode. You were the first
producer they worked with outside of Mute as you produced and engineered Music For The Masses in 1987. So how do you look back on the recording of that album?
I remember a lot of hard work but a lot of fun too. I was glad we moved away a bit from the more industrial sound they had been doing and started using guitars and so on. I really liked them as people and enjoyed it a lot

The first release from the recording sessions was the single Strangelove and I remember being totally blown away by the production of the track, especially the bassline. So I was very surprised when the weaker sounding (in my ears) Daniel Miller Blind Mix Edit (sorry Daniel) was chosen for the album?
Can't really remember why we did that

You're also credited for the epic Split Mix of next single Never Let Me Down Again which has reached cult status among fans and the band still play the song in this version on their tours. So any recollection of creating this legendary mix?
If it's the one I'm thinking of, I remember for some reason rather than use the automation for the cuts I had a bunch of things in solo so I was punching the solos in and out live for the synth end part.. and the switches were latching-type so it was pretty energetic…
The Split Mix was recorded in the Puk Studio, Denmarks pride and joy of studio facilities (at least in the 80s and 90s), which is actually only 50 km from where I live. So any memories of visiting the studio, placed in the middle of nowhere?
I do remember the owner being pissed off because we used to drive the hire car too fast down the drive and make a big dust storm, and going into Arhus to the only night club for miles around.
You've also worked with Depeche Mode co-founder Vince Clarke several times, incl on arguably Erasures best album Chorus. So how was it working with him and Andy Bell in the studio, compared to Depeche Mode?
Well very different in obvious ways, because there are only 2 of them so it's a very different dynamic…
Vince is really mainly interested in his synth parts and leaves Andy to do all the vocal stuff.. but again they're both really good guys and when you're working with bands as talented as they are, you know you're involved in something special.

Both Human League and Depeche Mode has some very loyal and dedicated fans that try to get to as many shows as possible on a tour. Have you had the same passion for a particular band? You know, following them around the country, sleeping on train stations as you wait for the first train home?
Never followed a band around obsessively but I did sleep at a train station once when I missed the last train home after seeing Pink Floyd play Dark Side of the Moon in 1973.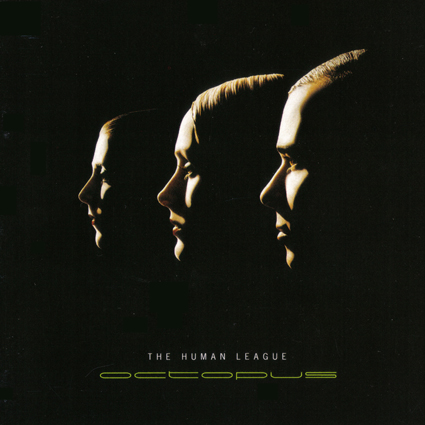 The technology has evolved at an unbelievable rate in the music business in the last decade. How is it working in a studio today, compared to when you started out?
Really so much easier, creatively it's so much less effort to carry out an idea quickly, but of course the downside is people putting off decisions and the whole work flow is completely different from when I started working in studios. I think everything was much more organised and disciplined then because it had to be.
But the eighties technology - it was really exciting when every new bit of kit came out, and you could see what the possibilities could be with it but it took forever to achieve them.
It was really a pain to do anything quickly, it was too primitive.
Since making music is such a big part of your life, do you get inspired and create music yourself? And if you do, how does it sound?
Occasionally, ambient noodlings..
You seem like a very busy man, so what are the future plans for Dave Bascombe?
Mixing and cycling…..
Check out the below links to learn more about Daves career and future projects;
http://www.discogs.com/artist/David+Bascombe
http://www.biglifemanagement.co.uk/producers/producer/dave_bascombe