First a little background. How did you become involved in the music business to become a highly acknowledged producer, remixer and songwriter? Was it always in the cards that you would end up behind the mixing desk or did the world miss out on a swaggering rock star?
From the start of the early 80's when I was a kid I started to discover that I could make my own sounds on my home computer.
Vic20 moving on to a Commendor 64, later I started to save my money to buy my first synths, a Yamaha Dx21 was one of my first ones if I remember right, My father had a Minimoog for a while - that I was scared of - I guess I did not understand that the noise knob was on so it sounded like a moon raket every time I played it..
My uncle played one of the first punk bands in Sweden so I realized that you could release an record in a DIY kind of way.. was mind blowing for me.. from there I just kept playing in my own studio, till one day a Warner A&R heard one of my cassette types at a party and wanted to sign me..we are around middle 90's now.. from there it just moved on really. Lots of ups and downs along the way.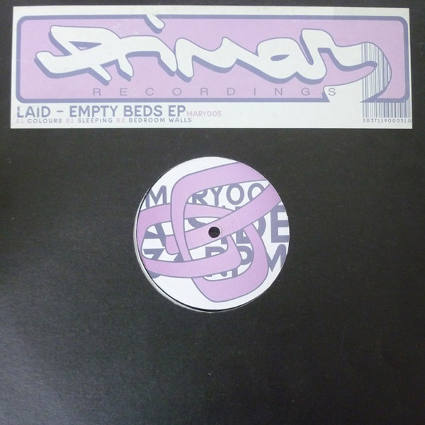 What was your knowledge of the bands history before remixing them? Would you label yourself a fan?
It's funny considering seeing myself as a huge synth fan, Depeche Mode, Nitzer Ebb, Alphaville, Modern Talking, Front 242 had a huge impact on me, I had no big knowledge about Human League, of course I had heard Don't You Want Me but all the music I was into was things you had to look up yourself.
There where no internet, no MTV (at my home) so Human League slipped under the radar a lot, the swedish radio program tracks was the main source for music really.
How did it come about that you, as part of Laid, were picked out to remix Open Your Heart for the Best Of Release in 2003?
We had done some successful remixes for EMI/Virgin back then, I made this remix with my ex partner and also a good friend called Martin von Schamalansse, so EMI just simple asked.
With its funky treatment the remix sounds tailor made for clubs. So what were your ambitions with the mix of this classic track?
We just went with the flow and tried to make something different, in perspective I love to make a new version of it, and now I guess it would sound so much different, as you know dance music moves with it times. But recalls it was super fun to make it,
As you deconstructed the song for the mix, any particular parts you enjoyed the isolated sound of?
Of course the vocals and the main melodi, it was funny to hear the original tape of the vocal recording, with all the background leaks and takes..
Did you make more than one mix of the track?
No we only did this one.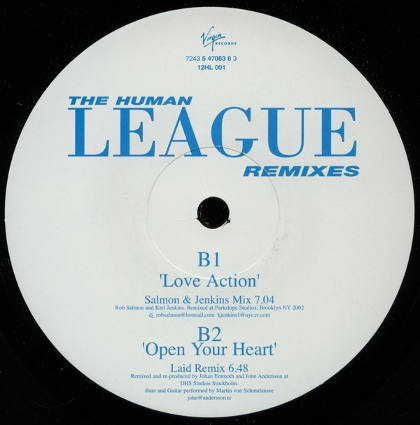 Listening to the mix 12 years after it was released, anything you would have done differently?
Yes as dance music scene evolves and so on it would of course sound different, but it capture for me a great and funny time. So listen to it now it is like going back in time and recalling that moment of recording and the life and feeling I had back then.
What kind of gear did you use for remixing back in 2003? And how is your set up these days? Is it all virtual synths for you or do you like to "fiddle with the knobs" from time to time?
It's funny I still do music the same way, Martin who we made the remix with came to the studio to record the Swedish band Kent during 2000/2001, they were suppose to only stay a few weeks but ended up saying for 10 month or so.
So we become good friends and Martin introduced us to Protools, that I stil use and love, along with all the analog synths that I still use. and now days a bigger Protools system and even more analog synth.
I simple don't use any "software" synth, I have a good collection of analog gear that I use, and I love that human touch and mistakes to things, and at the same time have that "future electronic" feel to it..
What did you think of the original version of the song?
I love it, great song and such a great attitude in it!
Philip Oakey is famous for collecting vintage synths, do you have any favourites yourself?
I think me and mr Oakey would have a lot of analog synth nerd talk, I'm a huge collector of synths, but I would not say "collector", I only buy synths that I feel can do something with for the studio and my music making, some of my favourites now in the studio is, PGG Wave, Jupiter8, Synclavier, OB8, and all the different Mooges.. all of the synths have a different sound palate so I use them all..and I guess I could not live without them.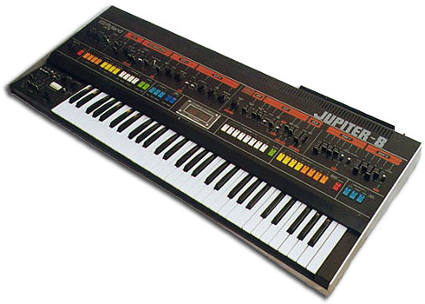 If you could pick any Human league song, which one would you like the most to remix?
Don't You Want Me - would love to do something with it.
You are both remixer and producer in your own right. Could you see yourself producing the next Human League album? And how would you want them to sound?
It would be very interesting, I think we need to talk about it.
Their latest album Credo was released in March 2011 and with this being the first new HL material in almost 10 years, I'm curious to know if you've heard it?
Sorry I have not heard it, but will have listen now!
Have you ever experienced a Human League concert? And if you have, when was it and what did you think of it?
Not live but I got a Human League DVD for birthday present once!
The band has some very loyal and dedicated fans that try to get to as many shows as possible on a tour. Have you had the same passion for a particular band? You know, following them around the country, sleeping on train stations as you wait for the first train home?
Not really but I did buy everything I could from Depeche Mode, Nitzer Ebb and Front 242. Only been to one Depeche Mode concert and it was Violation Tour in 1990.
Out of the bands vast back catalogue, can you name your favourite Human League album, song and single?
Dare album because of the raw attitude, great songs and production.
Don't You Want Me – it's such a perfect song, have this melancholic feel that I love and wish pop music would have today, and just take you to another place. One of the best pop songs ever made.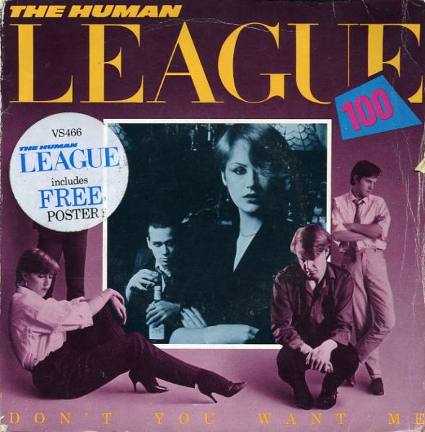 You've been in the industry quite a few years now, so how do you look at the changes the technological evolution has made in the music business since you started out?
Changed so much it a TOTALLY different business, recall sending out cast tapes, waiting 10 days, sending fax and calling long distance calls at night.. Internet changed a few thing to good, and few things to bad.
I'm trying to hide my jealousy now, but you have worked with Kylie Minogue!?
Yes, co wrote a song to her X album, a song called The One, funny it was made around 2001 at the same time as the remix was done for The Human League. Took a few years till her manager heard it and wanted to use it for her. We told the publisher already in 2002 it would fit perfect for Kylie..well sometimes thing takes time.
But yes was a huge thing and opened a lot of new doors and so on…since then I done a lot of music for Hollywood moves to BBC Cchannel, Discovery etc etc..but also my main dance music project Zoo Brazil.
What is it with Sweden and electronic music? Living in Denmark, I usually had to travel to Malmö or Lund in the 1990's to hear decent electronic bands live. And you seem to produce synth pop bands by the bucketload?
Yes, Skåne has always been a great place for synth pop music. Why I don't know, perhaps we always been good with new things as technology etc, with it´s: "do it yourself" approach I think was amazing with the new technology.
Future plans for John Andersson? You seem to have so many different projects going, so do you still work under the Laid name?
Have not released anything under the name Laid for 7-8 years or so.. but might do a new album soon. I have been focused on the Zoo Brazil name, writing music for others,endless DJ'ing around the globe and also done music for film and tv.
Right now a new album under the Zoo Brazil name is coming for Steve Angellos Size label later this year, and right now I'm co writing and producing an singer and song writer duo from Holland/Germany that I'm really excited about. So lots of music is coming here.
You can learn more about John's carreer and future projects by checking out these links: