First a little background. How did you become involved in the music business to become a sought after producer? Was it always in the cards you would end up behind the mixing desk?
I never wanted to become a producer. I just wanted to be a great recording engineer.
I started as a tea boy at Advision Studios in London as that was pretty well the only way to get into that business in those days.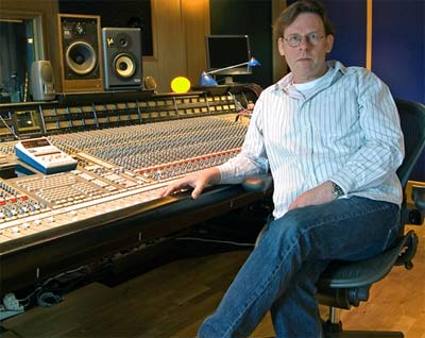 What was your knowledge of the Human Leagues already vast history and back catalogue prior to working on the Hysteria album? Did you notice the first two more experimenting albums or was it Dare that got your attention?
I knew about the Human League as I then was working for Virgin at their studio in London. The Human League were signed to Virgin Records and in those days there were only about 30 people working at Virgin so every one knew everybody.
In fact, I had also engineered for the band on one occasion already albeit just for one day, if I remember correctly.
As I understand you came to the rescue as the band had problems getting the album finsihed as first Martin Rushent and then Chris Thomas for various reasons couldn't continue the production of the album?
Yes, this is correct.
At the time I wasn't in love with 'electronic' music but because the band were so nice and Simon Draper offered me a good deal, I was happy to finish the album!
So how long into the process of making the album were they when you stepped in? Were all the tracks recorded and it was more about mixing or were there still work to be done on selected tracks?
I can't really remember. Some tracks were more finished than others. I definitely did a lot of recording and then all the mixing too.
The album has gone down in Human League history as the most difficult, time consuming and expensive one to create. So how did you experience the making of the album? Any tracks where you were particular satisfied with the end product?
I loved the Lebanon. It was quite 'rocky' for The Human League.
It did take a long time and was therefore expensive to make but no-one thought about things like that then. We didn't seem to have budgets in those days! Especially on the back of the immensely successful Dare album.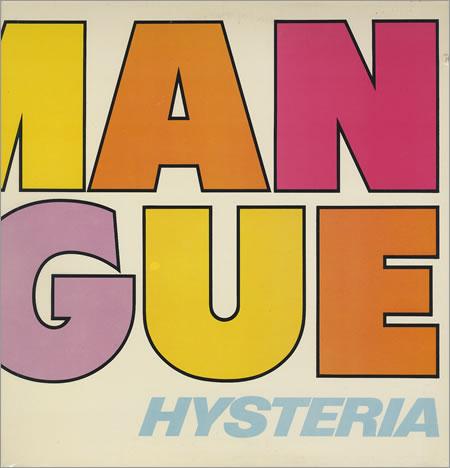 Which of the technology used on the album was the most fun to fiddle with the knobs? I read in a Electronics & Music Maker interview with Philip Oakey that the newly purchased Synclavier was quite a challenge?
I remember that sometimes Phil's new Synclavier music computer would crash and he would say 'that's it folks - it will take a day to re-start. See you tomorrow' and we would all go home.
I remember one instance of this happening on on a Friday morning and I decided to go to Paris for the week-end! Just recording backing vocals on one song could take several days. I'm not sure if we found it fun eventually.
Other than that I don't recall any ground breaking stuff other than we just had all the latest 'in' synths and equipment of the day.
As the follow up to Dare, it was regarded a commercial failure by the press. But it still went to the no 3 spot in the UK album charts and produced 3 Top 20 singles with The Lebanon, Life On Your Own and Louise, an achievement most bands would envy?
Yes, I agree. It just goes to show how the industry has changed.
You're also credited for doing the excellent 12" Mix of The Lebanon. Fans miss the classic 80s extended mix approach dearly on todays releases, so was it fun to do or would you have liked to work on a radically different version?
Yes, it was fun to do those extended mixes as it made you think of interesting things to do outside the four minute restriction of the normal single. Plus it allowed you to mess around with silly effects on the mixing console etc.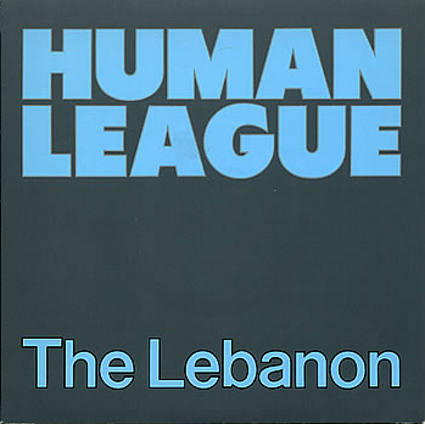 You have a mighty impressive CV working with some of the biggest artists around. But not many of them strikes me as being "synth", so was it a departure for you working within the electronic frame of The Human League even if they more using more bass and guitar than on Dare?
Well, I kind of answered that question in 03!
They're currently locked away in their Sheffield studio working on tracks for a new album release for their new record label Wall Of Sound. Could you see yourself producing the next Human League album and how would you like the band to sound?
Probably not as I'm sure they will do a good job themselves. I would love to see them all again though.
Also, if they still take ages to make a record, I'm not sure if I would want to live in a hotel in Sheffield for months. Perhaps they could get me to mix it in my studio in London!
The band has admitted not being great live in the 80s, but has evolved into an amazing live band through the last 10 years and put on a really good show. Have you experienced a Human League concert? And if you have, when was it and what was your impression?
I only saw then in the late seventies or early eighties once, I think.
The technology has evolved at an unbelievable rate in the music business. So how is it working in a studio today, compared to when you started out? Things may be easier now with everything at your fingertips, but is it more fun?
No (in a word).
I think the quality of songs & bands today speaks for itself quite clearly. However, I do still enjoy the studio and the ease that you can do things today. It is definitely not as exciting but it does mean I tend to get home earlier these days!
Out of the bands vast back catalogue, can you name your favourite Human League album, single and song?
Probably Dare.
Favourite track was (Keep Feeling) Fascination. I love the mad, fake, out of tune horn sound and the song has a great US black music vibe (a lot of their stuff had great US influences - Soul, Tamla etc etc).
Now, so many years later, I realise how brilliant so much of their stuff was. It makes most bands and songs look rubbish today!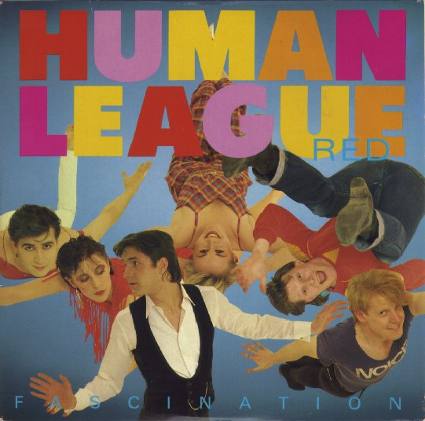 You seem like a very busy man, so what are the future plans for Hugh Padgham?
I still enjoy working with GOOD music.
For more details about Hughs very impressive career, check out these links:

http://en.wikipedia.org/wiki/Hugh_Padgham

www.discogs.com/artist/Hugh+Padgham
And you can listen to Hughs extended mix of The Lebanon here.